Odin Anabolics (US Domestic) (63 Offers)

Buy Domestic Odin Anabolics Steroids for Sale
"Odin Pharma" - Odin Pharmaceuticals Peptides and SARMS represented sterile pharmaceutical company, Odin Anabolics - manufacturer and supplier of best quality and premium products. Odin Pharma are elite brand of steroids, peptide, and other...They offer most popular category of products: Odin Injectable Steroids, Odin Oral Steroids, Odin HGH - Human Growth Hormones, Odin Pepdites, Odin PCT, Odin Sexual Health.

Odin Pharma Products list:
Testosterone E 250, Testosterone C 200, Testosterone P 100, Testosterone A 100, Testosterone Suspension, Sustanon 300, Megatest 500, Trenbolone E 200, Trenbolone Base, Parabolan 76, Megacut 320, Mega Mass 400, Trestolone A 50, Nandrolone 100, Deca Durabolin 200, Masteron P 100, Masteron E 200, Equipoise 200, Winstrol 100, Primobolan 100, Anadrol 50mg, Anavar 10mg, Anavar 25mg, Avarodin 25mg, Arimidex 1mg, Aromasin 25mg, Clomid 50mg, Dianabol 20mg, Dianabol 50mg, Halotestin 10mg, Letrozole 2,5mg, Nolvadex 20mg, Proviron 25mg, Tadalafil / Cialis 20mg, Turinabol 10mg, Winstrol 10mg, Winstrol 50mg, Clenbuterol, Odintropin 100iu Kit, Odintropin 100iu Cartidge, Odintropin 150iu Kit, Ostarine MK-2866, Ibutamoren MK-677, Ligandrol / LGD-4033, Cardarine GW-501516, Superdrol 50Mg, RAD-140, BPC157, CJC 1295, Follistatin 344, HCG 5.000iu, HCG 5.000iu SB, HCG 10.000iu, HCG 10.000iu SB, HCG 10.000iu Cartidge, Odintropin 36iu PEN, Odintropin 36iu Cartidge, Odintropin 45iu PEN, Odintropin 45iu Cartidge, GHRP-6, Fragment HGH 176-191, IGF-1 L-R3, Ipamorelin, MGF, TB-500, Dapoxeodin, Finasteodin 1mg, Finasteodin 5mg.
Odin Anabolics Product Substances:
Trenbolone Hexahydrobenzylcarbonate, Trenbolone Blend, Trestolone Acetate, Nandrolone Phenylpropionate, Nandrolone Decanoate, Drostanolone Propionate, Drostanolone Enanthate, Boldenone Undecylenate, Testosterone Enanthate, Testosterone Cypionate, Testosterone Propionate, Testosterone Acetate, Testosterone (Water Base), Testosterone Blend, Testosterone Mix, Dihydroboldenone, Trenbolone Acetate, Trenbolone Enanthate, Trenbolone Base, Stanozolol (Water Base), Methanolon Enanthate, Oxymetholone, Oxandrolone, Anastrozole, Exemestane, Clomiphene Citrate, Methandienone, Fluoxymesterone, Letrozole, Tamoxifen Citrate, Mesterolone, Tadalafil, 4-Chlorodehydromethyteststerone, Clenbuterol HCL, Human Chorionic Gonadotropin, HCG, Somatropin, Ostarine, Ibutamoren, Ligandrol, Cardarine, Methyldrostanolone, Testolone, BPC157, Growth Hormone Releasing, Follistatin, Growth Hormone Releasing Peptide, Fragment HGH 176-191, Insulin Growth Factor, IGF, Mechano Growth Factor, MGF, Thymosin Beta 4, Dapoxetine, Finasteride.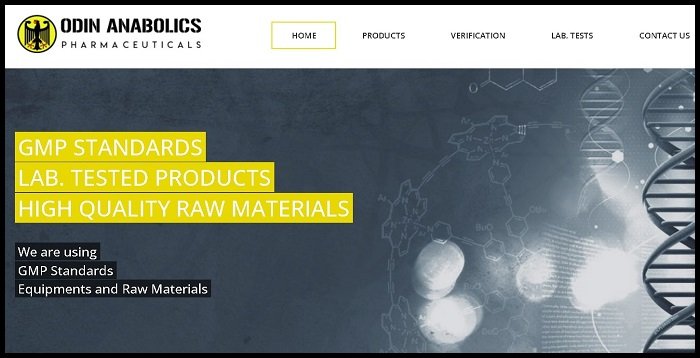 External link:
Articles: