Dragon Pharma (56 Offers)
Buy Dragon Pharma Steroids for Sale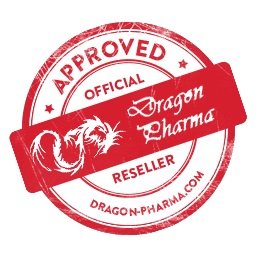 Dragon Pharma - most popular steroids brand in the world. Dragon pharma is one of the best steroids company and offer top steroids category: Oral Steroids, Injectable Steroids, Anti Estrogens, Weight Loss, Sexual, Human Growth Hormone, Retinoids.
Oral Dragon Pharma: Anavar 10 mg/tab, Anavar 50mg, Dianabol 20mg, Dianabol 50mg, Halotestin 10 mg, Clomid, Methyl-1-Test 10, Oral Tren 250mcg, Oxymetholon 50 mg/tab, Salbutamol, Superdrol 10, Turanabol 20mg, Winstrol 10mg Tabs, Winstrol 50mg Tabs, Cheque Drops 250mcg/tab.
Dragon Pharma Steroids Injection: 1-Test Cyp 100, Cut Long 300, Cut Mix 150, Cypionat 250, Deca 200 / Test E 200, Deca 300 mg/ml, dragon Deca 500, Enantat 250 mg/ml, Enantat 400, EQ 200 / Test E 200, EQ 300, EQ 500, Dragon Boldenone, Helios (Clenbuterol, Yohimbine), Masteron 100, Masteron 200, NPP 150, Parabolan 100, Vial Primobolan 100, Primobolan 200, Propionat 100, Suspension 100, Sustanon 270, Testo Blend 350, Trenbolone 100, Trenbolone 200, Trenbolone 50, TriTren 150, Undecanoate 250, Winstrol 50 Inj.
Anti Estrogens Products: Arimidex, Aromasin, Nolvadex, Proviron, Toremfine.
Weight Loss/ Fat Burn: Clenbuterol, CY3, T3
Dragon Pharma HGH (Somatropin): Dragontropin (10 iu/vial).
Retinoids: Accutane.
Sexual Health: Cialis, Femara, Viagra.
Dragon Pharma Product Substances: Dihydroboldenone Cypionate, Isotretinion, Oxandrolone, Anastrozole, Exemestane, Tadalafil Citrate, Clenbuterol Hydrochloride, Clomiphene Citrate, Trenbolone Enanthate, Testosterone Enanthate, Drostanolone Enanthate, Drostanolone Propionate, Testosterone Propionate, Trenbolone Acetate, Liothyronine Sodium, Yohimbine, Methyl-1-Testosterone, Testosterone Cypionate, Nandrolone Decanoate, Methandienone, Human Growth Hormone, Boldenone Undecylenate, Letrozole, Fluoxymesterone, Tamoxifen Citrate, Nandrolone PhenylPropionate, Methyltrienolone, Oxymetholone, Trenbolone Hexahydrobenzylcarbonate, Testosterone Suspension, Methenolone Enanthate, Mesterolone, Methyldrostanolone, Liothyronine Sodium, Trenbolone Suspension.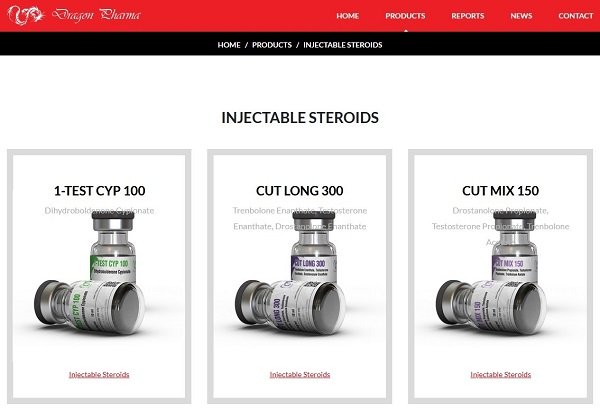 References:
External link: