Testosterone Undecanoate (5 Offers)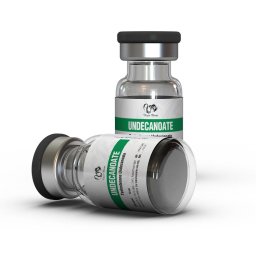 10 ml - 250 mg/ml
Drug Class: Anabolic Androgenic Steroid Injection
Administration: Intramuscular Injection
Manufacturer (Brand): Dragon Pharma, Europe
Chemical Substance: Testosterone Undecanoate
Strength: 250 mg/ml
Unit: 1 VIAL x 10 ml [Sterile Multiple Dose]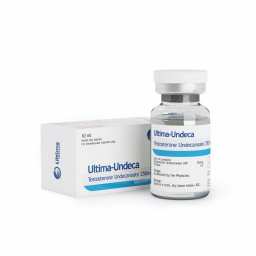 10 ml - 250mg/ml
Drug Class: Anabolic Androgenic Steroid Injection
Administration: Intramuscular Injection
Manufacturer (Brand): Ultima Pharmaceuticals
Chemical Substance: Testosterone Undecanoate
Strength: 250 mg/ml
Unit: 1 VIAL x 10 ml [Sterile Multiple Dose]
ONLY US DOMESTIC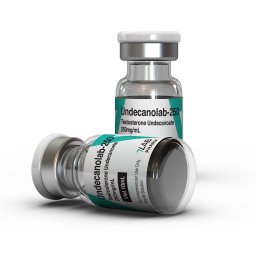 10 ml - 250 mg/ml
Drug Class: Anabolic Androgenic Steroid Injection
Administration: Intramuscular Injection
Manufacturer (Brand): 7Lab Pharm
Chemical Substance: Testosterone Undecanoate
Strength: 250 mg/ml
Unit: 1 vial (10 ml/vial)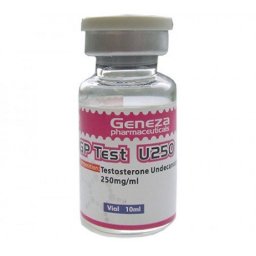 10 ml - 250 mg/ml
Manufacturer: Geneza Pharmaceuticals
Substance: Testosterone Undecanoate
Pack: 10 mL vial (250 mg/ml)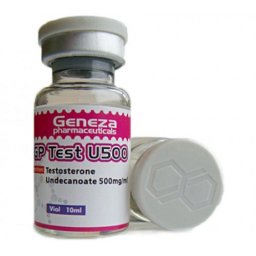 10 ml - 500 mg/ml
Manufacturer: Geneza Pharmaceuticals
Substance: Testosterone Undecanoate
Pack: 10 ml vial (500mg/ml)
Testosterone Undecanoate for Sale
Testosterone Undecanoate Profile
Testosterone Undecanoate (TU) is an androgenic steroidal hormone produced and distributed by several pharmaceutical companies around the world. It is a slow-acting injectable oil-based ester version of testosterone, which is typically used in a medical setting to treat men with low testosterone (hypogonadism), as well as for female infertility. The drug can also be used for other indications, such as anemia and some cancers, but it is predominantly used as a hormone replacement therapy to boost testosterone levels in hypogonadal men. Testosterone Undecanoate is typically sold under the trade name of Nebido, a product of Bayer Pharmaceuticals, in some countries, but can also be found under other various brand names.
Testosterone Undecanoate Usage
Testosterone Undecanoate is typically administered to hypogonadal men via intramuscular injection, with a dose of 1000-2000 mg administered every 10-12 weeks. The dose may vary depending on the individual's response and other factors such as age and current health condition. The drug is considered slightly less efficient than other testosterone esters, such as Testosterone Cypionate and Testosterone Enanthate, and is typically used in a maintenance therapy, to prevent testosterone levels from dropping.
Testosterone Undecanoate Benefits
Testosterone Undecanoate has been clinically proven to significantly increase testosterone levels in men suffering from hypogonadism, thus boosting their body's natural production of testosterone. This can result in a variety of health and lifestyle benefits, such as increased muscle mass and strength, improved libido and sex drive, increased energy and performance, better overall mood and improved focus and concentration.
Testosterone Undecanoate Dosage
The recommended dosage of Testosterone Undecanoate is typically 1000-2000 mg intramuscularly every 10-12 weeks, although the dosage may be adjusted according to the individual's response and needs. Since it is a slow-acting testosterone ester, injections should be administered only once per cycle, and it is advised to never exceed the recommended dosage.
Testosterone Undecanoate Results
Testosterone Undecanoate is highly effective in treating testosterone deficiency and restoring basal hormone levels, which can result in a variety of positive effects. Some of the most common results of using Testosterone Undecanoate include increased muscle mass and strength, improved libido and sex drive, increased energy levels, improved mood and focus, and better overall performance.
Testosterone Undecanoate Stack
Testosterone Undecanoate is used by itself, as a monotherapy, in most medical settings. However, it can be used in combination with other drugs, such as an anabolic steroid, bulking agents, or other drugs to increase its effectiveness. Some bodybuilders have also successfully used Testosterone Undecanoate to get awesome results in a cutting or bulking cycle.
Testosterone Undecanoate for Sale
Testosterone Undecanoate is available for purchase online and in several retail stores around the world, but the product should only be acquired from a reliable and trustworthy source. It is also advisable to consult with a doctor before using Testosterone Undecanoate, to prevent possible adverse reactions and to ensure successful treatment.
Testosterone Undecanoate Review
Testosterone Undecanoate is a highly effective and safe injectable form of testosterone designed for the treatment of low testosterone levels in men. It is a slow-acting ester, thus injections should only be administered once every 10-12 weeks for optimal results. The drug can also be stacked with anabolic steroids, bulking agents, and other drugs to further increase its potency. Since it can have serious side effects if used improperly, be sure to purchase Testosterone Undecanoate from a reputable and reliable source, and consult with your doctor before starting the treatment.
External link: