Methyltrienolone (Metribolone) (4 Offers)
100 tabs - 250 mcg
Drug Class: Anabolic Androgenic Oral Steroid
Administration: Oral use
Manufacturer (Brand): Dragon Pharma
Chemical Substance: Methyltrienolone
Strength: 250mcg/tab
Unit: 100 tabs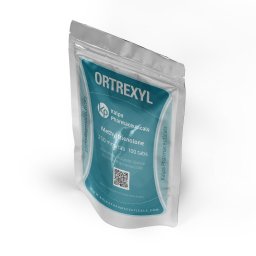 100 tabs - 250 mcg/tab
Drug Class: Anabolic Androgenic Oral Steroid
Administration: Oral use
Manufacturer (Brand): Kalpa Pharmaceuticals, India
Chemical Substance: Methyltrienolone
Strength: 250 mcg/tab
Unit: 100 tabs
Dosage: 250 mcg (1 tab) per day; 3 weeks;
Goal: Strength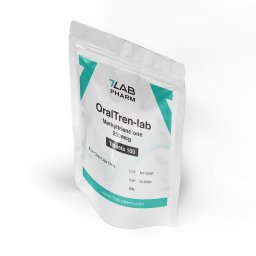 100 tabs - 250 mcg/tab
Drug Class: Anabolic Androgenic Oral Steroid
Administration: Oral use
Manufacturer (Brand): 7Lab Pharma
Chemical Substance: Methyltrienolone
Strength: 250mcg/tab
Unit: 100 tabs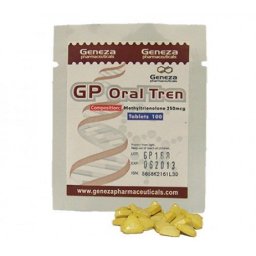 100 tabs - 250 mcg/tab
Manufacturer: Geneza Pharmaceuticals
Substance: Methyltrienolone
Pack: 100 tabs (25 mcg/tab)
Methyltrienolone for Sale
WHAT IS METHYLTRIENOLONE?
Methyltrienolone, sold under the brand names Raloxifene, Fareston and Novaldin, is an oral anabolic steroid which disrupts the metabolism of testosterone by inhibiting the enzyme aromatase, thereby reducing estrogen levels and leading to an increase in muscle mass. Methyltrienolone has been used to increase strength and enhance athletic performance, although its use is now banned in most sporting events.
HOW TO USE METHYLTRIENOLONE?
Methyltrienolone should only be used with the advice and supervision of a medical professional. It is taken orally, usually in tablet form, and is generally taken in cycles over a period of 8-12 weeks. The dosage will vary depending on individual needs.
METHYLTRIENOLONE DOSAGE
The general dosage range of Methyltrienolone is approximately 2-6mg daily in divided doses. This dosage should not be exceeded and the duration should not be more than 8-12 weeks.
METHYLTRIENOLONE SIDE EFFECTS
The use of Methyltrienolone is associated with a number of side effects, some of which can be life-threatening. These include an increased risk of liver toxicity, high blood pressure, testosterone suppression, reduced libido, hair loss and acne. Women should be aware that Methyltrienolone use can also cause masculinization and should not be used by pregnant women.
IS METHYLTRIENOLONE LEGAL?
Methyltrienolone is a controlled substance and is classified as a Schedule III drug in the United States. As such, it is illegal to possess or distribute the drug without a valid medical prescription.
WHERE TO BUY METHYLTRIENOLONE?
Methyltrienolone should not be bought or sold online or through any other illegal method. The drug is only available through a licensed healthcare practitioner.
METHYLTRIENOLONE BENEFITS
Methyltrienolone is believed to be beneficial for athletes and weightlifters who are looking to increase their strength and performance. When used as directed, it has the potential to increase muscle mass, strength and stamina.
METHYLTRIENOLONE IN BODYBUILDING
Methyltrienolone has been used by bodybuilders to improve their performance. However, its use is now illegal in all major sporting events and is not recommended by experts.
METHYLTRIENOLONE RESULTS
The results of taking Methyltrienolone vary. Some people may experience significant gains in terms of strength and muscle mass, while others may see little or no benefit.
METHYLTRIENOLONE CYCLE
Methyltrienolone cycles should be carefully planned and monitored by a medical professional. In general, the cycle should be limited to a maximum of 8-12 weeks and should not be extended.
External link: