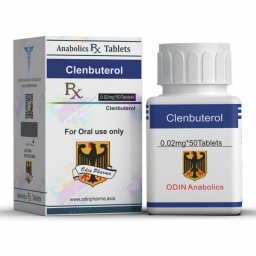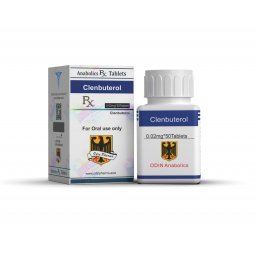 Odin Anabolics (US Domestic)
Clenbuterol
Drug Class: Beta-2 agonist, bronchodilator
Administration: Oral use
Manufacturer (Brand): Odin Anabolics
Chemical Substance: Clenbuterol Hydrochloride
Strength: 0.02 mg/tab
Unit: 50 tabs
ONLY US DOMESTIC
Clenbuterol Detailed
WHAT IS CLENBUTEROL? | Odin Anabolics Supplier
Legit Odin Anabolics Steroids | Buy Clenbuterol for Sale
Clenbuterol for Sale: Uses, Dosage, Cycle, Benefits, Side Effects & Reviews
Clenbuterol Hydrochloride (otherwise known as Clenbuterol) is a sympathomimetic amine that has been used as a bronchodilator and decongestant in the medical field for many years. It is derived from the herbaceous plant Ephedra, which is closely related to the now banned Ephedra Sinica. Clenbuterol is primarily used to treat bronchial and pulmonary conditions by dilating the airways. It is also often prescribed to treat chronic obstructive pulmonary disease and asthma.
Prescription:
Clenbuterol can only be purchased with a prescription from a licensed physician and its dispensing is usually regulated by the federal government. When prescribed by a licensed physician, Clenbuterol is usually combined with other medications to reduce inflammation and improve airway flow. It is not intended to diagnose, treat, cure, or prevent any disease or ailment.
Pharmacology:
At the cellular level, Clenbuterol works by activating the sympathetic nervous system and stimulating the beta-2 receptors of the lungs to open and relax the airways. This action allows greater amounts of oxygen to enter the lungs and facilitates breathing. The drug is also thought to have anabolic effects on the skeletal muscle, which may explain its use in bodybuilding and other athletic endeavors.
Interactions:
It is advised to discuss any potential drug interactions with a healthcare provider before taking Clenbuterol. Additionally, caffeine and other stimulants may increase the potential for adverse effects if taken with Clenbuterol. It is also important to note that diuretics, beta blockers, and calcium-channel blockers may interact with Clenbuterol.
Precautions:
Before embarking on a Clenbuterol cycle, it is important to be aware of the potential side effects and health risks associated with the drug. Clenbuterol should not be used by pregnant or lactating women or those with certain medical conditions such as high blood pressure, diabetes, heart disease, an overactive thyroid, or an enlarged prostate. It is also important to use the drug as prescribed and monitor blood pressure regularly.
Uses:
The primary use of Clenbuterol is to treat airway conditions such as bronchial or pulmonary obstruction. Clenbuterol may also be used to treat other medical conditions such as exercise-induced asthma and chronic obstructive pulmonary disease (COPD). It is also commonly used by athletes and bodybuilders to improve muscle density and reduce body fat.
Half-Life:
Clenbuterol has an approximate half-life of 34 hours. This means that half of the effects of the drug will dissipate in about 34 hours. This also means that it takes about 68 hours for the effects to dissipate completely.
Dosage:
The recommended dosage of Clenbuterol varies from person to person depending on their condition and the desired effects. Generally, a dose of 20- 40mcg is taken two to three times a day (every 12 hours) and the dosage should be gradually increased.
Cycle:
Clenbuterol is typically used in cycles of 4-12 weeks, with a 4-10 week break in between cycles. The dosage should start low and increase the longer the cycle, in order to reduce the potential for adverse side effects.
Overdose:
An overdose of Clenbuterol symptoms may include a rapid heart rate, shakiness, confusion, nervousness, nausea and vomiting, shortness of breath, and seizures. If someone who has taken an overdose of Clenbuterol is unconscious or has difficulty breathing, they should seek medical attention immediately.
Legal:
Clenbuterol is a prescription medication and cannot be purchased without a prescription. It is also illegal to use in competitive sports in some countries. In the United States, Clenbuterol is approved to treat certain medical conditions but is not approved for bodybuilding or performance enhancement.
Benefits:
The main benefits of Clenbuterol include improved lung function and airflow, improved energy levels, reduced muscle fatigue, and enhanced fat burning for bodybuilders and athletes. In addition, many individuals report improved mood and mental clarity after using the drug.
Results:
The results from using Clenbuterol are typically seen in as little as 1 to 3 weeks. Most users report increased energy levels and improved performance in the gym. Additionally, using Clenbuterol in combination with regular exercise and a proper nutrition plan can help individuals reduce body fat and improve muscle definition.
Side Effects:
The potential side effects of Clenbuterol use include rapid heartbeat, restlessness, headaches, muscle cramps, insomnia, and nausea. Additionally, Clenbuterol can cause a negative cycle of increased body temperature and suppressed appetite.
Bodybuilding:
Clenbuterol is often used as a performance-enhancing drug in bodybuilding circles. As a weight loss drug, Clenbuterol can help athletes and bodybuilders achieve their goals in a short period of time. Additionally, Clenbuterol has an anabolic effect on the body, which can help bodybuilders increase muscle mass and strength.
Reviews:
Clenbuterol reviews are generally positive, but there are some potential side effects to consider. In general, individuals report improved energy and mental clarity, but potential side effects can include rapid heartbeat and headaches.
Us Domestic Shipping:
In the United States, it is difficult to obtain Clenbuterol as it is a prescribed medication. It is important to note that Clenbuterol should never be purchased online as it can be counterfeit and dangerous.
Stacking:
Stacking is the practice of combining Clenbuterol with other drugs or supplements like ephedrine and yohimbine. Stacking is generally not recommended as it can increase the potential for dangerous interactions and side effects.
Brand Names:
Clenbuterol is available in a variety of brand names, including Spiropent, Ventipulmin, Dilaterol, and Broncoterol. It is important to note that each brand may differ in terms of formulation and ingredients. Therefore, it is important to discuss the best brand for each individual with a healthcare provider.
In conclusion, Clenbuterol is a sympathomimetic amine used to treat airway conditions and improve muscle density and reduce body fat in athletes and bodybuilders. It is important to discuss potential interactions and side effects with a healthcare professional before embarking on a Clenbuterol cycle. Additionally, it is important to obtain Clenbuterol through a valid prescription as it can be dangerous if used inappropriately.
For more info about product discount/promo – Contact Our Customer Support
References:
Please log in to write Clenbuterol review.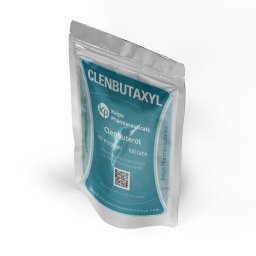 100 tabs - 40 mcg/tab
Drug Class: Beta-2 agonist, bronchodilator
Administration: Oral use
Manufacturer (Brand): Kalpa Pharmaceuticals, India
Chemical Substance: Clenbuterol Hydrochloride
Strength: 40 mcg/tab
Unit: 100 tabs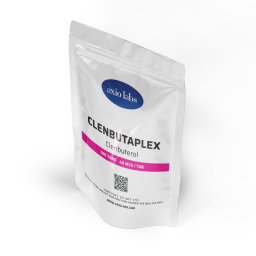 100 tabs - 40 mcg/tab
Drug Class: Beta-2 agonist, bronchodilator
Administration: Oral use
Manufacturer (Brand): Axiolabs
Chemical Substance: Clenbuterol Hydrochloride
Strength: 40 mcg/tab
Unit: 100 tabs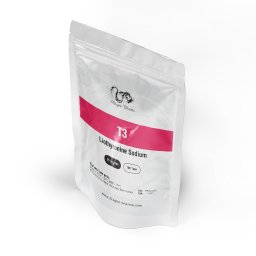 100 tabs - 25 mcg/tab
Drug Class: Thyroid Hormone
Administration: Oral use
Manufacturer (Brand): Dragon Pharma
Chemical Substance: Liothyronine Sodium
Strength: 25 mcg/tab
Unit: 100 tabs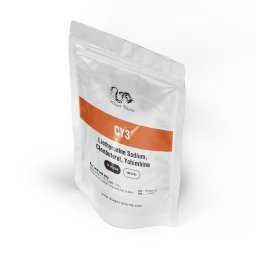 100 tabs - 37 mcg/tab
Administration: Oral use
Manufacturer (Brand): Dragon Pharma
Chemical Substance: Clenbuterol, Liothyronine Sodium, Yohimbine
Strength: 37 mcg/tab
Unit: 100 tabs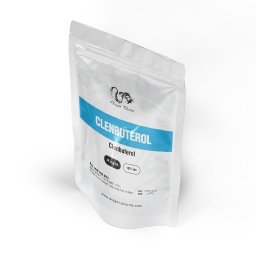 100 tabs - 40 mcg/tab
Drug Class: Beta-2 agonist, bronchodilator
Administration: Oral use
Manufacturer (Brand): Dragon Pharma, Europe
Chemical Substance: Clenbuterol Hydrochloride
Strength: 40 mcg/tab
Unit: 100 tabs