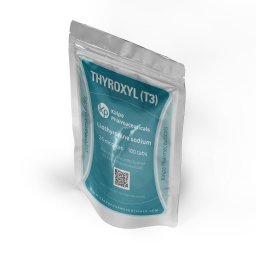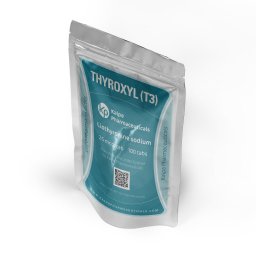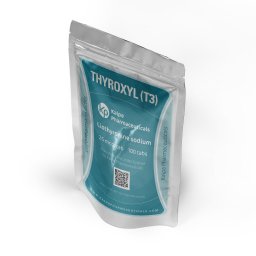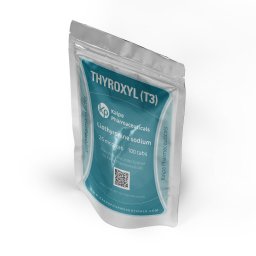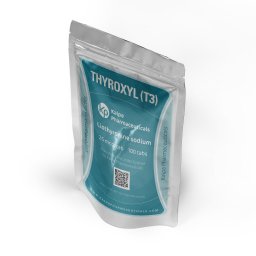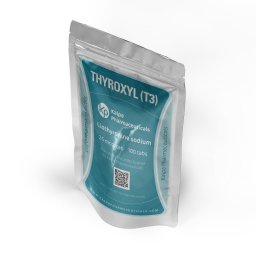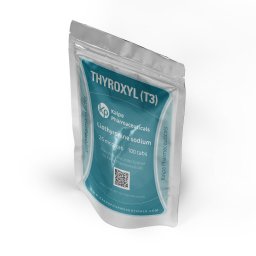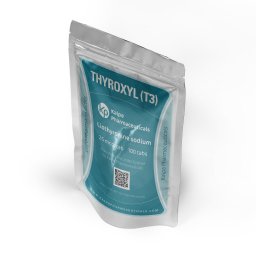 Kalpa Pharmaceuticals
Thyroxyl (T3)
Drug Class: Thyroid Hormone
Administration: Oral use
Manufacturer (Brand): Kalpa Pharmaceuticals
Chemical Substance: Liothyronine Sodium
Strength: 25 mcg/tab
Unit: 100 tabs
Thyroxyl (T3) Detailed
WHAT IS THYROXYL (T3)? | Kalpa Pharmaceuticals Supplier
Legit Kalpa Pharmaceuticals | Buy Liothyronine Sodium for Sale
Thyroxyl (T3) for Sale: Uses, Dosage, Cycle, Benefits, Side Effects & Reviews
Liothyronine T3 is a synthetic thyroid hormone that is prescribed for the treatment of hypothyroidism, an underactive thyroid gland. It is sometimes prescribed together with levothyroxine T4, and works by supplying the body with additional thyroid hormone. This can help to regulate metabolism, aiding in weight loss and boosting energy levels to counteract the effects of an underactive thyroid gland.
Liothyronine T3 is the most potent thyroid hormone available, and its use has been growing due to its reported effectiveness in treating hypothyroidism with minimal side effects compared to other treatments. It is usually taken orally in tablet or liquid form, although it can also be administered as an intravenous injection.
When using Liothyronine T3, it is recommended that you begin with a low dose and slowly increase the dosage until you achieve the best results. This can take some time and should be supervised by a qualified medical professional. Most people report improved energy levels within 1-2 weeks of treatment.
The legal status of Liothyronine T3 varies from country to country. In most countries, it is available by prescription only and its use is closely monitored. It is generally considered to be safe and effective when used under medical supervision.
The benefits of Liothyronine T3 include improved metabolism and weight loss, increased energy levels, and better concentration. Additionally, this thyroid hormone can improve libido and sexual performance, reduce fatigue, and improve overall mental clarity and well-being. When used in combination with levothyroxine T4, many users report better results than with either hormone alone.
Although Liothyronine T3 is generally considered safe, there are potential side effects. These include headaches, nausea, increased heart rate and blood pressure, anxiety, and insomnia. It is important to talk to your doctor about the benefits and risks of this treatment.
The use of Liothyronine T3 in bodybuilding has grown in recent years. Many athletes and bodybuilders use this hormone to help them achieve their goals of improving muscle growth, fat burning, and performance. As with any medication or supplement, it is important to discuss the risks and possible side effects with your doctor before taking Liothyronine T3.
There are a variety of brands of Liothyronine T3 available, and many of them are available online. Read reviews online to find out which brands are considered to be most effective and to compare prices. It is important to remember that the cheaper the product, the more likely it is to be of lower quality.
If you are in the US, you should ensure that the Liothyronine T3 you are buying is lab-tested and of high quality. US domestic shipping with a reputable supplier can help to ensure that you get a product that is safe and effective.
Some people may choose to stack Liothyronine T3 with other hormones or supplements in order to achieve better results. However, this should only be done under the supervision of a qualified medical professional and after the potential risks and side effects have been discussed.
In conclusion, Liothyronine T3 is a powerful thyroid hormone that is commonly used to treat hypothyroidism and improve weight loss and energy levels. It is important to follow the advice of your doctor when using this medication and to be aware of the possible side effects. Furthermore, it is essential to know the legal status of this drug and to buy only reputable brands that are lab-tested and of high quality. As with any treatment, the best results will be seen when the right dose is taken and the user is monitored by a qualified medical professional.
For more info about product discount/promo – Contact Our Customer Support
References:
Thyroxyl (T3) Reviews
Please log in to write Thyroxyl (T3) review.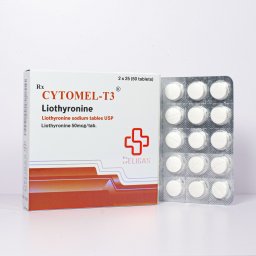 50 tabs - 50 mcg/tab
Drug Class: Thyroid Hormone
Administration: Oral use
Manufacturer (Brand): Beligas Pharmaceuticals
Chemical Substance: Liothyronine Sodium
Strength: 50 mcg/tab
Unit: 50 tabs
ONLY US DOMESTIC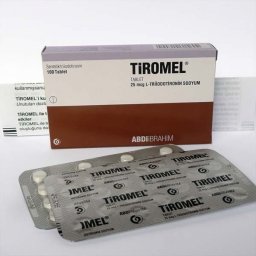 100 tabs - 25 mcg/tab
Drug Class: Thyroid Hormone
Administration: Oral use
Manufacturer (Brand): Abdi Ibrahim
Chemical Substance: Liothyronine Sodium
Strength: 25 mcg/tab
Unit: 100 tabs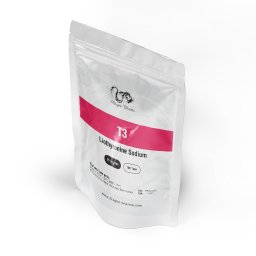 100 tabs - 25 mcg/tab
Drug Class: Thyroid Hormone
Administration: Oral use
Manufacturer (Brand): Dragon Pharma
Chemical Substance: Liothyronine Sodium
Strength: 25 mcg/tab
Unit: 100 tabs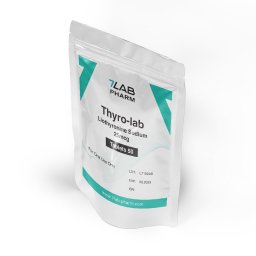 50 tabs - 25 mcg/tab
Drug Class: Thyroid Hormone
Administration: Oral use
Manufacturer (Brand): 7Lab Pharma
Chemical Substance: Liothyronine Sodium
Strength: 25 mcg/tab
Unit: 50 tabs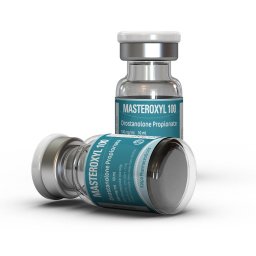 10 ml - 100 mg/ml
Drug Class: Anabolic Androgenic Steroid Injection
Administration: Intramuscular Injection
Manufacturer (Brand): Kalpa Pharmaceuticals, India
Chemical Substance: Drostanolone Propionate
Strength: 100 mg/ml
Unit: 1 VIAL x 10 ml [Sterile Multiple Dose]
Common Dose: 300-500 mg/week; 8-10 weeks;
Goal: Cutting