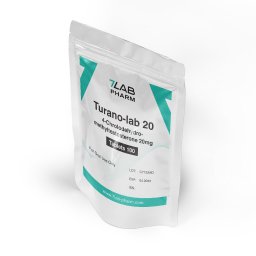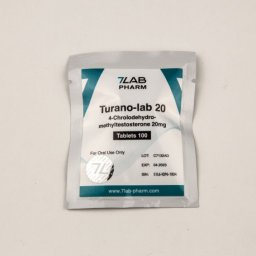 7Lab Pharm
Turano-Lab 20
Drug Class: Anabolic Androgenic Oral Steroid
Administration: Oral use
Manufacturer (Brand): 7Lab Pharma
Chemical Substance: 4-Chlorodehydromethyltestosterone
Strength: 20 mg/tab
Unit: 100 tabs
Turano-Lab 20 Detailed
WHAT IS TURANO-LAB 20? | 7Lab Pharma Supplier
Legit 7Lab Pharma Turanabol | Buy 4-Chlorodehydromethyltestosterone for Sale
Turano-Lab 20 for Sale: Uses, Dosage, Cycle, Benefits, Side Effects & Reviews
Turinabol is a synthetic anabolic androgenic steroid (AAS) derived from dihydrotestosterone and has been used since the early 1960s in East Germany to systematically improve athletic performance. The chemical composition of Turinabol makes it unique among most other AAS as it does not convert to estrogen, and therefore has lower risk of developing estrogen-related side effects or any other estrogen-related tumors.
Turinabol is a prescription-only drug and is only available through approved pharmacies and medical providers. It is sometimes used for its therapeutic benefits, particularly among those with joint problems. Active life of Turinabol is 6-8 hours.
Turinabol has low to mild anabolic and mild androgenic potential. The anabolic effects are thought to be mild possibly likened to testosterone and the mild androgenic effects give Turinabol a reputation of being a better choice compared to nandrolone and other DHT derived compounds.
Pharmacology of Turinabol is mainly concerned with how it behaves within the body and how it is broken down to its metabolites. Turinabol is mostly metabolized by the liver; however, it can also undergo aromatization which can cause high levels of estrogen to accumulate in the user's body leading to Estrogen-related side effects.
When considering its interactions with other medication, Turinabol should not be taken concurrently with other AAS as it can cause unpredictable results or severe adverse effects. It is also advised not to take Turinabol together with medications related to prostate disorders, such as finasteride, as this could also lead to negative side effects. Furthermore, Turinabol should not be used in combination with drugs used to treat conjunctivitis or allergies, as this could increase the risk of hypertensive complications.
In terms of precautions, Turinabol should not be used by those under the age of 18 or by women who are pregnant or chestfeeding. Furthermore, individuals with heart or liver conditions, kidney problems, high cholesterol levels, hypertension, or Diabetes should not take Turinabol as it may cause severe complications or increase exacerbation of existing conditions.
The common use of Turinabol is for athletic performance enhancement, with the primary benefits manifesting in increased muscle mass, strength, and stamina. Users tend to cycle Turinabol typically with an 8-week minimum duration. The typical dosage for male users is 40-60 mg per day taken orally and 10-20 mg for female users. The half life of Turinabol is around 16-18 hours, and due to its slow metabolism and longer half-life, users should limit their intakes to two days in a row and no more than three times in a week.
Overdosing on Turinabol or taking it without regard for its long-term effects may result in adverse symptoms such as nausea, hair loss, water retention, and increased levels of estradiol in the body. All of which can lead to severe complications. This makes it important to cycle off the drug and take it under close medical monitoring and supervision, and never for longer than 8 weeks.
In terms of its legal status, Turinabol is illegal to possess and use without a medical prescription in any country. These restrictions are in place to protect users from taking excessive doses, which may lead to complications.
For those considering its use for body building, Turinabol is known to show effects after using it for only 8 weeks or shorter. It is taken under careful medical supervision to avoid the risk of negative side effects such as increased blood pressure, liver toxicity, and decreased libido.
Because of years of reviews and clinical use, Turinabol is considered a trusted and safe AAS to take. However, its potency means that users must still be mindful of their Turinabol cycle, how to plan, and how to use the product safely and responsibly.
US domestic shipping of Turinabol is typically straightforward and available via regulated pharmaceutical companies. It is, however, important to note that US domestic shipping may be expensive due to additional safety measures taken in handling AAS products.
The most popular way that users take Turinabol is through "stacking" it with other AAS to allow for a synergistic effect. However, stacking with other AAS can increase the risk of side effects, such as liver toxicity, and should be done cautiously.
When it comes to storage, Turinabol should only be stored in its original container and away from moisture, direct light, and temperatures over 30 degrees Celsius. Furthermore, it should be tightly sealed when not in use.
Turinabol is available under a few brand names in the market today, such as Tbol, Superdrol, and Trenabol. The average price of Turinabol is about $1.49 per pill or $159.90 for a 100-pill bottle.
It is also important to note that Turinabol may interact with other medications and that users should be aware of this before starting to take it. It is also important to be aware that, while taking Turinabol and other steroidal AAS, users must always consume sufficient amounts of water and reduce salt in their diet to avoid any increase of cortisol levels, which can lead to increased water retention and other complications.
In terms of potential side effects, Turinabol use is associated with increased risk of hepatotoxicity, androgenic alopecia, gynecomastia, and vascularity. It can also increase the risk of liver damage and certain types of cancer.
When using Turinabol or any other AAS, it is also important to consider the potential benefits, which include faster muscle growth, increased strength, enhanced recovery, and improved physical conditioning.
In conclusion, Turinabol is an oral synthetic AAS with mild anabolic and mild androgenic potential which is primarily indicated for sports performance enhancement. It should only be taken under strict medical supervision and with the right timing and dosages to avoid any negative side effects. Additionally, users should be aware of the potential drug interactions of taking Turinabol with other AAS and medications and should be cautious when taking it.
For more info about product discount/promo – Contact Our Customer Support
References:
Please log in to write Turano-Lab 20 review.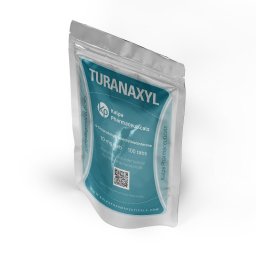 100 tabs - 10 mg/tab
Drug Class: Anabolic Androgenic Oral Steroid
Administration: Oral use
Manufacturer (Brand): Kalpa Pharmaceuticals, India
Chemical Substance: 4-Chlorodehydromethyltestosterone
Strength: 10 mg/tab
Unit: 100 tabs
Dosage: 30-50mg/day; 5-6 weeks;
Goal: Bulking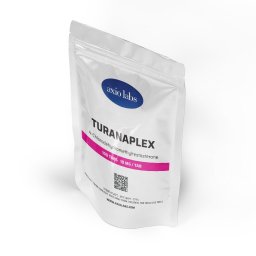 100 tabs - 10 mg/tab
Drug Class: Anabolic Androgenic Oral Steroid
Administration: Oral use
Manufacturer (Brand): Axiolabs
Chemical Substance: 4-Chlorodehydromethyltestosterone
Strength: 10 mg/tab
Unit: 100 tabs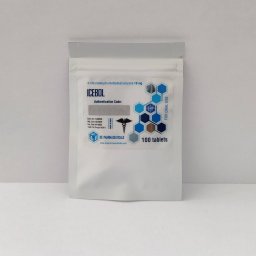 100 tabs - 10 mg
Drug Class: Anabolic Androgenic Oral Steroid
Administration: Oral use
Manufacturer (Brand): Ice Pharmaceuticals
Chemical Substance: 4-Chlorodehydromethyltestosterone
Strength: 10 mg/tab
Unit: 100 tabs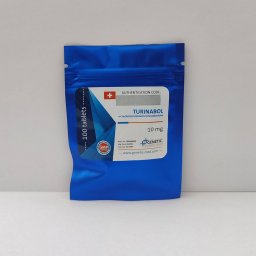 100 tabs - 10 mg/tab
Drug Class: Anabolic Androgenic Oral Steroid
Administration: Oral use
Manufacturer (Brand): Genetic Pharmaceuticals
Chemical Substance: 4-Chlorodehydromethyltestosterone
Strength: 10 mg/tab
Unit: 100 tabs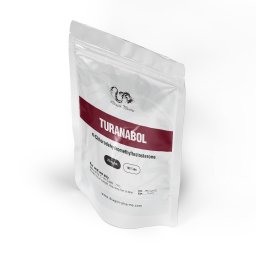 100 tabs - 20 mg/tab
Drug Class: Anabolic Androgenic Oral Steroid
Administration: Oral use
Manufacturer (Brand): Dragon Pharma
Chemical Substance: 4-Chlorodehydromethyltestosterone
Strength: 20 mg/tab
Unit: 100 tabs