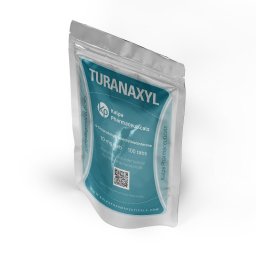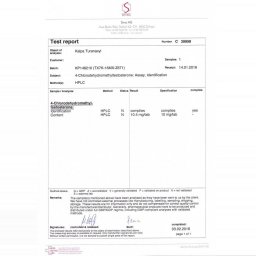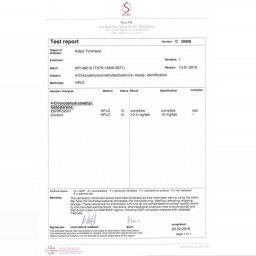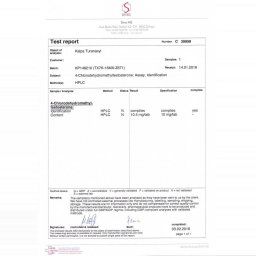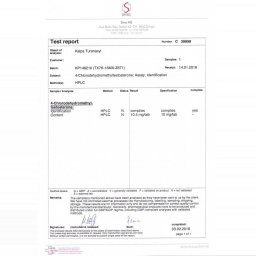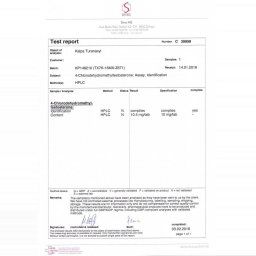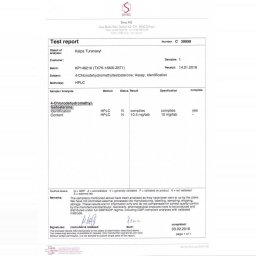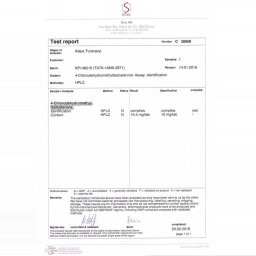 Kalpa Pharmaceuticals
Turanaxyl
Drug Class: Anabolic Androgenic Oral Steroid
Administration: Oral use
Manufacturer (Brand): Kalpa Pharmaceuticals, India
Chemical Substance: 4-Chlorodehydromethyltestosterone
Strength: 10 mg/tab
Unit: 100 tabs
Dosage: 30-50mg/day; 5-6 weeks;
Goal: Bulking
Turanaxyl Detailed
WHAT IS TURANAXYL? | Kalpa Pharmaceuticals Supplier
Legit Kalpa Pharma Steroids | Buy Turanabol for Sale
Turanaxyl for Sale: Uses, Dosage, Cycle, Benefits, Side Effects & Reviews
What is 4-Chlorodehydromethyltestosterone?
4-Chlorodehydromethyltestosterone is a synthetic anabolic-androgenic steroid (AAS) derived from the naturally occurring hormone, testosterone. It was developed in the late 1950s to treat male hypogonadism, a condition in which the gonads (testicles) do not produce enough naturally occurring testosterone. 4-Chlorodehydromethyltestosterone was initially used in medical settings to treat a variety of conditions such as muscle wasting, hypogonadism, and andropause.
Uses of 4-Chlorodehydromethyltestosterone
Since the discovery of 4-chlorodehydromethyltestosterone, several aesthetic and performance-enhancing purposes have been identified. As an androgenic and anabolic steroid, 4-Chlorodehydromethyltestosterone is commonly used to increase muscle mass, strength, and performance in bodybuilding, weightlifting, and other athletic endeavors. It is also used to improve appearance, as it helps build muscle mass, decrease body fat, and give the user a 'cut' look.
Dosage & Cycle of 4-Chlorodehydromethyltestosterone
Due to the potency of 4-Chlorodehydromethyltestosterone, doses should generally be kept relatively low, usually in the range of 10-40mg per day. Therapeutic doses usually range from 10-20mg per day, although this can vary depending on individual need. Those looking for more significant aesthetic/performance-enhancing effects may choose to increase their dosage to the upper end of this range or even beyond it, although this is best left to experts.
In terms of cycles, 4-Chlorodehydromethyltestosterone is often cycled in 4-6 week blocks with an 8-10 week break in between. This gives the user enough time to experience the potential benefits of the compound, while also allowing ample rest for the body. Additionally, due to the compound's shorter half-life, most users prefer to split their daily dosage into two equal doses taken 12 hours apart.
Legal Aspect of 4-Chlorodehydromethyltestosterone
The legal status of 4-Chlorodehydromethyltestosterone varies by country. In most countries, it is considered a controlled substance and therefore not legally available without a prescription from a licensed medical provider. Nevertheless, most countries do not track or regulate the sale and/or possession of steroids for personal use.
Benefits of 4-Chlorodehydromethyltestosterone
4-Chlorodehydromethyltestosterone was originally developed to treat male hypogonadism, however, it has since been used to enhance athletic performance and physical appearance. It is known to increase muscle mass, reduce body fat, improved strength and endurance, and have a positive effect on recovery time.
Results of 4-Chlorodehydromethyltestosterone
When used responsibly and as part of a well-designed cycle, users often report positive changes in strength and muscularity. Those looking for more dramatic effects may experience faster muscle gains and improved fat-burning.
Side-effects of 4-Chlorodehydromethyltestosterone
Like any synthetic androgenic-anabolic steroid, there is potential for a variety of side effects when used improperly. These include liver toxicity, elevated cholesterol and blood pressure, gynecomastia, hair loss, and virilization. For this reason, it is important to use the compound responsibly and within recommended dosages. Additionally, proper supplementation and liver protection protocols should always be followed.
Bodybuilding & Reviews of 4-Chlorodehydromethyltestosterone
4-Chlorodehydromethyltestosterone is often used by bodybuilders and weightlifters for its potential to enhance strength and muscle gains. Reviews of the compound tend to be positive, with many users claiming positive experiences with their cycles.
US Domestic Shipping of 4-Chlorodehydromethyltestosterone
For those living in the United States, it is possible to purchase 4-Chlorodehydromethyltestosterone online without a prescription. This, however, is not considered legal, and purchasing the compound online is done so at the user's own risk.
Stacking of 4-Chlorodehydromethyltestosterone
4-Chlorodehydromethyltestosterone is often stacked with other AAS compounds to magnify the effects of the cycle. Popular compounds used in stacks with 4-Chlorodehydromethyltestosterone include Trenbolone, Anavar, Winstrol, and Testosterone Enanthate or Propionate. It is important to note, however, that those stacking the compound should thoroughly research which compounds it is safe and effective to stack with, and then use doses that are appropriate and safe for their level of experience.
Brand Names of 4-Chlorodehydromethyltestosterone
4-Chlorodehydromethyltestosterone goes by a variety of names, including Turinabol, Turinover, Turanabol and Turanol. It is most commonly sold as oral tablets and can generally be purchased online through various sources, although the legality of these sources can vary and should be checked first.
In conclusion, 4-chlorodehydromethyltestosterone is a potent and synthetically derived anabolic-androgenic steroid (AAS) commonly used to enhance physical appearance and performance. The compound is usually cycled in 4-6 week blocks, with doses ranging from 10-40mg per day. Although it is effective and relatively safe when used correctly, it can have dangerous side-effects when abused and it is best to use it with caution and under the supervision of a medical professional. Furthermore, it is important for those purchasing the compound to do so from reputable and legal sources.
For more info about product discount/promo – Contact Our Customer Support
View

Turanaxyl Report

by Official Kalpa Wesite: "Lab Test by Simec AG" - Turanaxyl Lab Test Results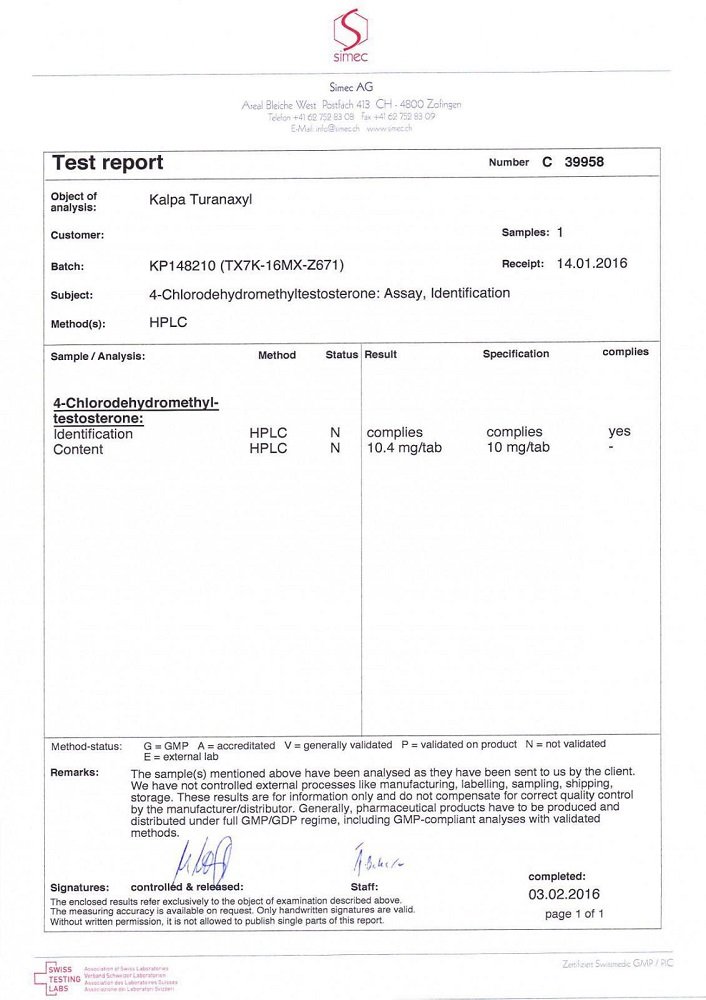 References:
Turanaxyl Reviews
Please log in to write Turanaxyl review.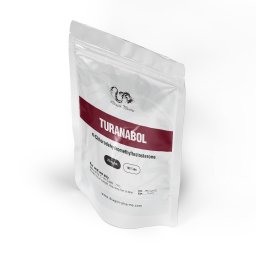 100 tabs - 20 mg/tab
Drug Class: Anabolic Androgenic Oral Steroid
Administration: Oral use
Manufacturer (Brand): Dragon Pharma
Chemical Substance: 4-Chlorodehydromethyltestosterone
Strength: 20 mg/tab
Unit: 100 tabs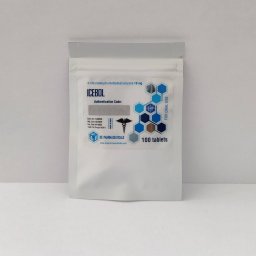 100 tabs - 10 mg
Drug Class: Anabolic Androgenic Oral Steroid
Administration: Oral use
Manufacturer (Brand): Ice Pharmaceuticals
Chemical Substance: 4-Chlorodehydromethyltestosterone
Strength: 10 mg/tab
Unit: 100 tabs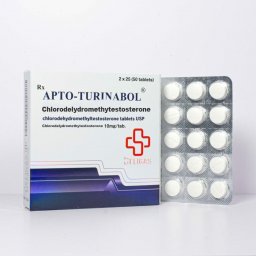 50 tabs - 10 mg/tab
Drug Class: Anabolic Androgenic Oral Steroid
Administration: Oral use
Manufacturer (Brand): Beligas Pharmaceuticals
Chemical Substance: 4-Chlorodehydromethyltestosterone
Strength: 10 mg/tab
Unit: 50 tabs
ONLY US DOMESTIC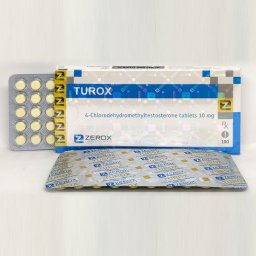 100 tabs - 10 mg/tab
Drug Class: Anabolic Androgenic Oral Steroid
Administration: Oral use
Manufacturer (Brand): ZZerox Pharmaceuticals
Chemical Substance: 4-Chlorodehydromethyltestosterone
Strength: 10 mg/tab
Unit: 100 tabs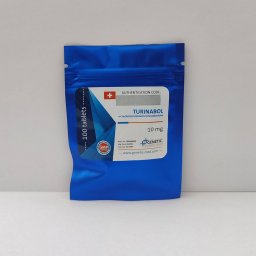 100 tabs - 10 mg/tab
Drug Class: Anabolic Androgenic Oral Steroid
Administration: Oral use
Manufacturer (Brand): Genetic Pharmaceuticals
Chemical Substance: 4-Chlorodehydromethyltestosterone
Strength: 10 mg/tab
Unit: 100 tabs