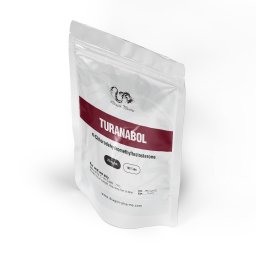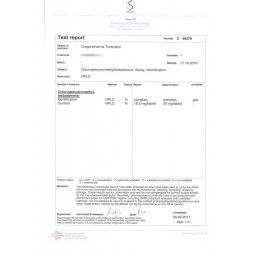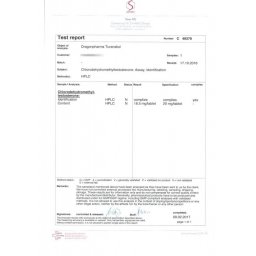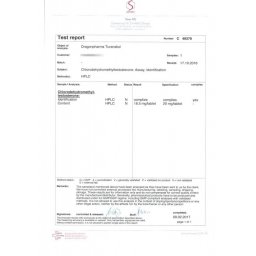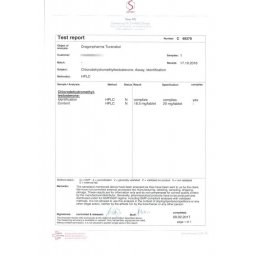 Dragon Pharma
Turanabol 20mg
Drug Class: Anabolic Androgenic Oral Steroid
Administration: Oral use
Manufacturer (Brand): Dragon Pharma
Chemical Substance: 4-Chlorodehydromethyltestosterone
Strength: 20 mg/tab
Unit: 100 tabs
Turanabol 20mg Detailed
WHAT IS TURANABOL 20MG? | Dragon Pharma Supplier
Legit Dragon Pharma Labs | Buy 4-Chlorodehydromethyltestosterone for Sale
Turanabol 20mg for Sale: Uses, Dosage, Cycle, Benefits, Side Effects & Reviews
4-Chlorodehydromethyltestosterone is an orally active form of Turinabol, a long acting synthetic steroid that was developed by East German pharmaceutical company Jenapharm in the 1960s. It is an anabolic steroid that is a derivative of testosterone, with an additional chlorine atom added at the fourth position. This makes it both longer acting and better suited for oral administration. Turinabol is an androgenic/anabolic steroid known for its strength and versatility, as it can be used for both bulking and cutting.
When is the best time to take Turinabol?
Turinabol should be taken at least once a day with or without food. The best time to take it is in the morning, as it will more evenly spread the anabolic effects throughout the day. It is important to not exceed the recommended dosage and to cycle off after 8-10 weeks of use, as Turinabol can be toxic to the liver if used continually in large doses.
Turanabol Dragon Pharma
Turanabol Dragon Pharma is an oral anabolic steroid created by Dragon Pharma, a reputable pharmaceutical company based in India. It is derived from Turinabol, an anabolic steroid developed in the 1960s, and is designed to produce the same muscle-building effects without the risk of serious side effects.
Turinabol Half Life
The half life of Turinabol is approximately 16-hours, meaning that it takes around 16 hours for it to be reduced to half its original concentration in the body. This means that it should be taken on a regular basis (at least once per day) to maintain steady levels of the steroid in the body.
Turinabol Dosage
The typical recommended dosage of Turinabol is between 20-40mg per day. For medical use, doctors may suggest a dose as low as 10-20mg per day. It is important not to exceed the recommended dosage as adverse reactions may occur when it is used in higher doses.
Turinabol Cycle
A Turinabol cycle typically lasts between 8-10 weeks, but no longer than 12 weeks. In addition to the steroid, other anabolic androgenic steroids may be stacked and used in conjunction with it for a more powerful effect. It is also important to add a post cycle therapy (PCT) protocol at the end of the cycle to help restore the body's natural hormone balance.
Turinabol for Sale
Turinabol is widely available for sale online from trusted sources. It is important to only buy from highly reputable sellers, such as those recommended by the UGPT (Underground Performance Training). This ensures that the product is genuine and of the highest quality.
Turinabol vs Anavar
Turinabol and Anavar (oxandrolone) are two popular anabolic steroids used in bodybuilding and strength training. Both are effective in building muscle, but Anavar has greater anabolic activity and is not as toxic as Turinabol. For this reason, Anavar is typically the preferred choice when looking to gain size, strength, and enhanced performance.
Turinabol Results
Users of Turinabol can expect to see increased muscle mass, strength, and hardness. Turinabol is also known for producing very few side effects, making it an ideal choice for those looking for a safe and reliable steroid. Many users also report a boost in self-esteem and confidence, as well as improved athletic performance.
For more info about product discount/promo – Contact Our Customer Support
View Results:

Dragon Pharma Turanabol

Analysis Report by "Simec AG" - Turanabol Lab Test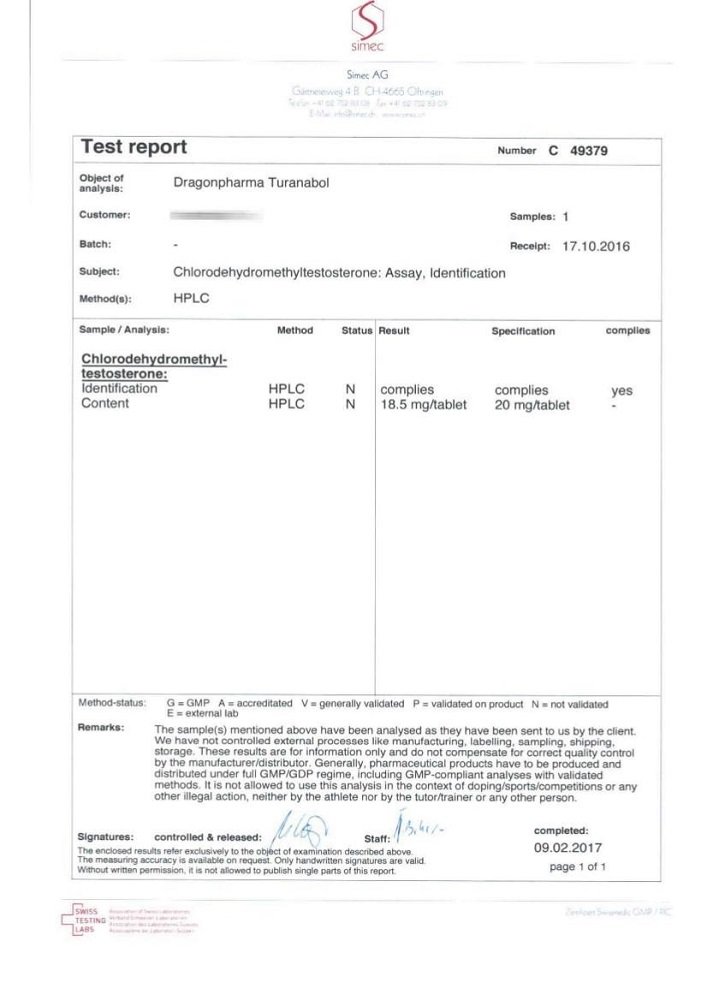 References:
Please log in to write Turanabol 20mg review.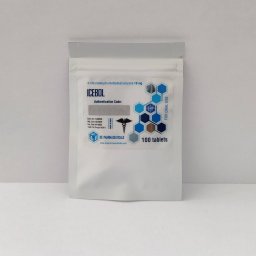 100 tabs - 10 mg
Drug Class: Anabolic Androgenic Oral Steroid
Administration: Oral use
Manufacturer (Brand): Ice Pharmaceuticals
Chemical Substance: 4-Chlorodehydromethyltestosterone
Strength: 10 mg/tab
Unit: 100 tabs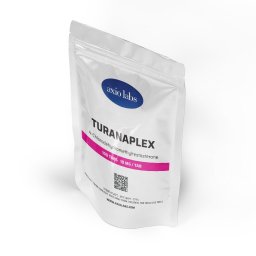 100 tabs - 10 mg/tab
Drug Class: Anabolic Androgenic Oral Steroid
Administration: Oral use
Manufacturer (Brand): Axiolabs
Chemical Substance: 4-Chlorodehydromethyltestosterone
Strength: 10 mg/tab
Unit: 100 tabs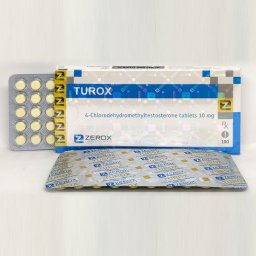 100 tabs - 10 mg/tab
Drug Class: Anabolic Androgenic Oral Steroid
Administration: Oral use
Manufacturer (Brand): ZZerox Pharmaceuticals
Chemical Substance: 4-Chlorodehydromethyltestosterone
Strength: 10 mg/tab
Unit: 100 tabs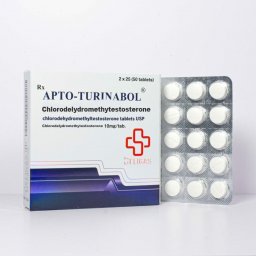 50 tabs - 10 mg/tab
Drug Class: Anabolic Androgenic Oral Steroid
Administration: Oral use
Manufacturer (Brand): Beligas Pharmaceuticals
Chemical Substance: 4-Chlorodehydromethyltestosterone
Strength: 10 mg/tab
Unit: 50 tabs
ONLY US DOMESTIC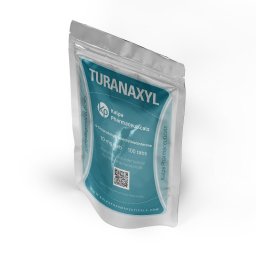 100 tabs - 10 mg/tab
Drug Class: Anabolic Androgenic Oral Steroid
Administration: Oral use
Manufacturer (Brand): Kalpa Pharmaceuticals, India
Chemical Substance: 4-Chlorodehydromethyltestosterone
Strength: 10 mg/tab
Unit: 100 tabs
Dosage: 30-50mg/day; 5-6 weeks;
Goal: Bulking