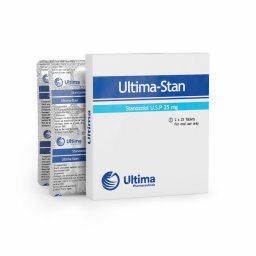 Ultima Pharma (US Domestic)
Ultima-Stan 25
Drug Class: Anabolic Androgenic Oral Steroid
Administration: Oral use
Manufacturer (Brand): Ultima Pharmaceuticals
Chemical Substance: Stanozolol
Strength: 25 mg/tab
Unit: 50 tabs
Dosage: 40-50mg/day; 5-6 weeks;
Goal: Cutting
ONLY US DOMESTIC
Ultima-Stan 25 Detailed
WHAT IS ULTIMA-STAN? | Ultima Pharmaceuticals Supplier
Legit Ultima Pharma Steroids | Buy Stanozolol for Sale
Ultima-Stan for Sale: Uses, Dosage, Cycle, Benefits, Side Effects & Reviews
Stanozolol, also known under the trade name Winstrol, is a synthetic anabolic steroid derived from dihydrotestosterone. The drug has a mild androgenic and anabolic effects, and it has been used to treat several medical conditions, including anemia and muscle wasting diseases. It is also favored by athletes and bodybuilders for its potential for increasing muscle strength and stamina, and for its relative safety compared to other steroids.
Composition: Stanozolol, a.k.a. Winstrol, is a synthetic anabolic steroid, derived from dihydrotestosterone, usually identified by the chemical name 17α-methyl-2'H-5α-androst-2-eno[3, 2-c]pyrazol-17β-ol. It can be found in several form such as tablets, crystals, and injectable aqueous suspension.
Prescription: Stanozolol is a prescription drug, which means it requires a doctor's supervision and authorization in order to obtain and legally use the drug.
Active Life: Stanozolol's active life is estimated to range from 8 to 9 hours.
Precautions: As with any form of prescription drug, it is important to familiarize oneself with the possible side effects of any medication before use.
Uses: Stanozolol is used primarily as a cutting agent among professional bodybuilders and athletes, particularly due to its ability to preserve lean muscle mass while decreasing fat stores. It is also used by medical professionals to treat some conditions such as anemia, osteoporosis, or renal insufficiency.
Dosage: The recommended dosage of Stanozolol depends on the patient's age and medical condition. Generally, the dosage for adults ranges from 2.5 to 6 mg daily, divided into three smaller doses.
Half-Life: The half-life of Stanozolol is approximately 6-9 hours.
Cycle: For cutting, a Stanozolol cycle should generally last 4 to 6 weeks, and a typical dosage consists of 50 to 100mg daily.
Overdose: A Stanozolol overdose can be dangerous and can cause serious side effects, including heart attack, stroke, liver and kidney damage, or high blood pressure.
Side Effects: Despite its mild effects on the body, Stanozolol can cause some unpleasant side effects if not taken properly. These include abnormal liver function tests, skin rashes, gynecomastia, and masculinizing effects in women such as deepening of the voice and increased facial hair.
Bodybuilding: Stanozolol is popular among bodybuilders due to its ability to help cut fat while preserving lean muscle mass, allowing them to achieve a more defined, leaner physique.
Reviews: Stanozolol is generally well-liked among users, who have reported increased strength, increased cellular oxygenation and improved performance.
US Domestic Shipping: US domestic shipping for Stanozolol is available through most online suppliers.
Stacking: Stanozolol can also be stacked with other steroids such as Testosterone Propionate, Anavar, Trenbolone Acetate and Primobolan.
Storage: Stanozolol should be stored in a cool, dry place, away from moisture and direct sunlight.
Brand Names: Stanozolol is also known by the names Winstrol, Stanosol and Stanol.
Price: The price of Stanozolol varies depending on the source, but can range from $0.48 to $1.50 per tablet.
Warnings: It is important to follow the doctor's instructions and take Stanozolol only as prescribed, as it can be very dangerous if abused or taken in large doses. Women should take extra caution, as Stanozolol can cause masculinizing effects such as deepening of the voice and increased facial hair.
For more info about product discount/promo – Contact Our Customer Support
View Results:

Ultima Pharmaceuticals Stan 25

Analysis Report by "JANOSHIK" - Stanozolol Lab Test
References:
Please log in to write Ultima-Stan 25 review.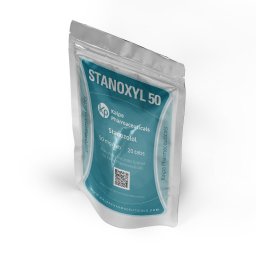 20 tabs - 50 mg/tab
Drug Class: Anabolic Androgenic Oral Steroid
Administration: Oral use
Manufacturer (Brand): Kalpa Pharmaceuticals, India
Chemical Substance: Stanozolol
Strength: 50 mg/tab
Unit: 20 tabs
Dosage: 50mg/day; 5-6 weeks;
Goal: Cutting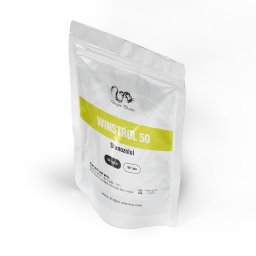 100 tabs - 50 mg/tab
Drug Class: Anabolic Androgenic Oral Steroid
Administration: Oral use
Manufacturer (Brand): Dragon Pharma
Chemical Substance: Stanozolol
Strength: 50 mg/tab
Unit: 100 tabs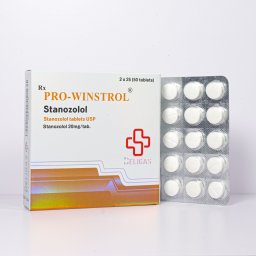 50 tabs - 20 mg/tab
Drug Class: Anabolic Androgenic Oral Steroid
Administration: Oral use
Manufacturer (Brand): Beligas Pharmaceuticals
Chemical Substance: Stanozolol
Strength: 20 mg/tab
Unit: 50 tabs
ONLY US DOMESTIC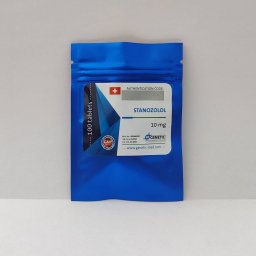 100 tabs - 10 mg/tab
Drug Class: Anabolic Androgenic Oral Steroid
Administration: Oral use
Manufacturer (Brand): Genetic Pharmaceuticals
Chemical Substance: Stanozolol
Strength: 10 mg/tab
Unit: 100 tabs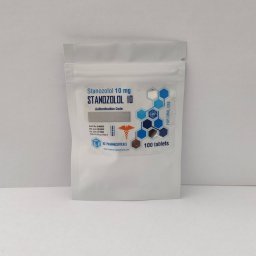 100 tabs - 10 mg
Drug Class: Anabolic Androgenic Oral Steroid
Administration: Oral use
Manufacturer (Brand): Ice Pharmaceuticals
Chemical Substance: Stanozolol
Strength: 10 mg/tab
Unit: 100 tabs