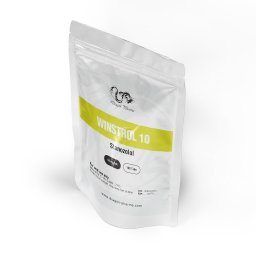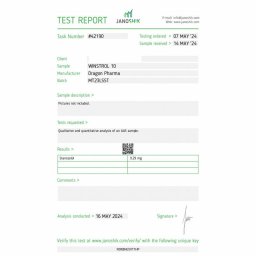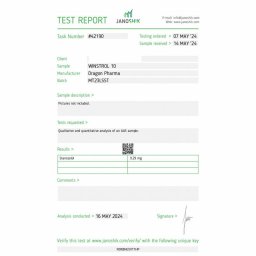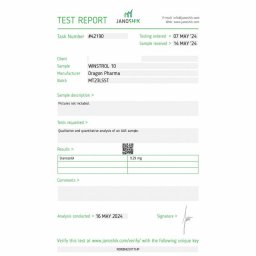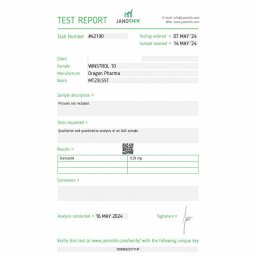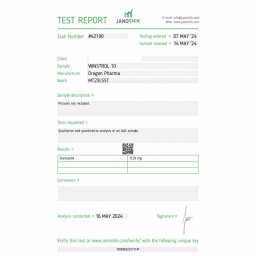 Dragon Pharma
Winstrol 10mg Tabs
Drug Class: Anabolic Androgenic Oral Steroid
Administration: Oral use
Manufacturer (Brand): Dragon Pharma
Chemical Substance: Stanozolol
Strength: 10 mg/tab
Unit: 100 tabs
Winstrol 10mg Tabs Detailed
WHAT IS WINSTROL 10 MG TABS? | Dragon Pharma Supplier
Legit Dragon Pharma Labs | Buy Stanozolol for Sale
Winstrol 10mg Tabs for Sale: Uses, Dosage, Cycle, Benefits, Side Effects & Reviews
Winstrol tabs are an anabolic steroid and are part of the Dihydrotestosterone (DHT) sub-group. Originally produced in 1962, Winstrol tabs stimulate the androgen receptor and produce results such as tissue repair and growth, protein synthesis and fat loss. The brand name for Winstrol tabs, Stanozolol, is commonly associated with being one of the most powerful anabolic steroids known to medicine.
Winstrol tabs have an array of health benefits. Firstly, they can improve athletic performance as they increase strength, as well as speeding up the metabolism resulting in huge energy increases. Secondly, they help increase lean body mass and skeletal density, which promotes the development of lean muscle mass. Thirdly, they help improve cardiovascular performance by opening up the blood vessels and increasing blood flow. Lastly, they may help to boost the immune system and aid in the healing of injuries.
The Winstrol tabs cycle varies depending on the desired outcome. For beginners, the average cycle is 6 - 8 weeks and should not exceed 10 weeks. The dosages vary also and can range from 10 - 40mg per day depending on the goals. Any longer cycle can cause strain to the liver and kidneys.
Winstrol tabs use should be carefully monitored and cycles should not be consumed back to back, as even the dosage has an adverse effect on the body. Taking the tabs without an appropriate cycle can increase the risk of health complications, most commonly due to an over production of the hormone DHT which can cause hair loss, skin problems and possibly even cancers.
In terms of dosage, Winstrol tabs should be taken every 8 hours as it quickly disappears from the body. It is suggested to start with a low dosage of 10-15mg per day which can be raised to 20mg per day. However, this dosage should not be exceeded as there is a risk of serious side effects such as uncontrollable aggression, acne and other physical problems.
When it comes to Winstrol tabs results, with the proper dosage and cycle, benefits can be seen within the first few weeks. These include improved muscular definition, increased strength, increased metabolism and fat loss. Furthermore, with a proper diet and exercise routine, the effects of the tabs can be greatly enhanced.
In terms of reviews, Winstrol tabs rate very highly and are one of the most used anabolic steroids. Bodybuilders love the results they produce and it is considered to be one of the best tabs out there.
Winstrol tabs can be stacked with other steroids as part of a cycle to gain even greater results. The most popular steroids to stack with Winstrol tabs include Dianabol, Anavar and Testosterone Enanthate.
Winstrol tabs come under a variety of brand names. The most popular brand names are Winstrol, Azolol, Stanozolol, Nerobol, Stanol, Androlone and Stacool.
Finally, when it comes to warnings, users should be conscious of the potential side effects. Common side effects include headaches, anxiety, insomnia, water retention and an increase in blood pressure. Long term use of Winstrol tabs has been linked to liver damage and cancer. Furthermore, it has been known to cause male pattern baldness, increase in bad cholesterol and alter the production of hormones, such as testosterone.
In conclusion, Winstrol tabs are a powerful anabolic steroid with various benefits if used correctly, however, they should be used with caution and always followed a set cycle and dosage.
For more info about product discount/promo – Contact Our Customer Support
View Results:

Dragon Pharma Winstrol 10

Analysis Report by "Aktin Biotechnology Laboratories" - Winstrol 10 Lab Test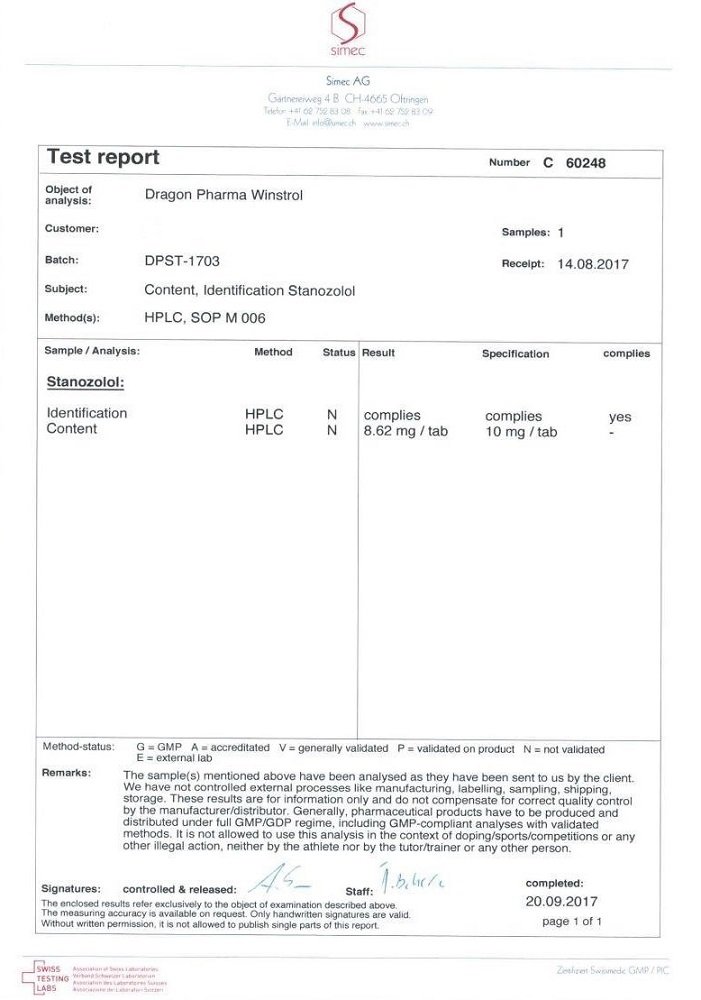 References:
Please log in to write Winstrol 10mg Tabs review.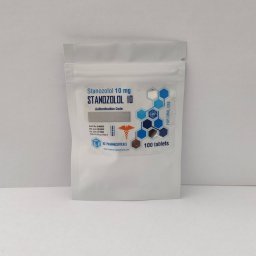 100 tabs - 10 mg
Drug Class: Anabolic Androgenic Oral Steroid
Administration: Oral use
Manufacturer (Brand): Ice Pharmaceuticals
Chemical Substance: Stanozolol
Strength: 10 mg/tab
Unit: 100 tabs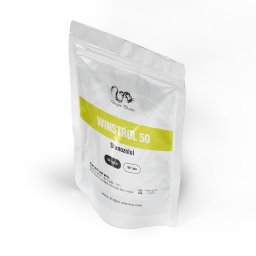 100 tabs - 50 mg/tab
Drug Class: Anabolic Androgenic Oral Steroid
Administration: Oral use
Manufacturer (Brand): Dragon Pharma
Chemical Substance: Stanozolol
Strength: 50 mg/tab
Unit: 100 tabs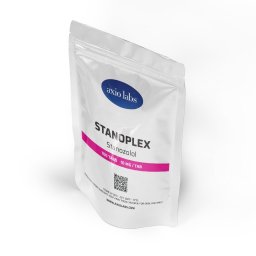 100 tabs - 10 mg/tab
Drug Class: Anabolic Androgenic Oral Steroid
Administration: Oral use
Manufacturer (Brand): Axiolabs
Chemical Substance: Stanozolol
Strength: 10 mg/tab
Unit: 100 tabs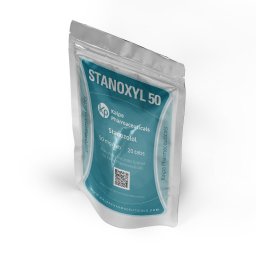 20 tabs - 50 mg/tab
Drug Class: Anabolic Androgenic Oral Steroid
Administration: Oral use
Manufacturer (Brand): Kalpa Pharmaceuticals, India
Chemical Substance: Stanozolol
Strength: 50 mg/tab
Unit: 20 tabs
Dosage: 50mg/day; 5-6 weeks;
Goal: Cutting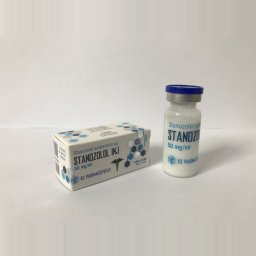 10 ml - 50 mg/ml
Drug Class: Anabolic Androgenic Steroid Injection
Administration: Intramuscular Injection
Manufacturer (Brand): Ice Pharmaceuticals
Chemical Substance: Stanozolol
Strength: 50 mg/ml
Unit: 1 vial (10 ml/vial)