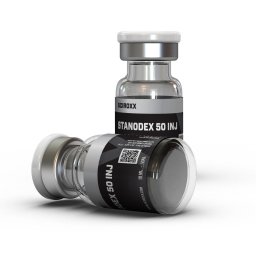 Sciroxx Labs
Stanodex 50 Inj
Drug Class: Anabolic Androgenic Steroid Injection
Administration: Intramuscular Injection
Manufacturer (Brand): Sciroxx
Chemical Substance: Stanozolol
Strength: 50 mg/ml
Unit: 1 vial (10 ml/vial)
Stanodex 50 Inj Detailed
WHAT IS STANODEX 50 INJ? | Sciroxx Supplier
Legit Sciroxx Winstrol | Buy Stanozolol for Sale
Stanodex 50 Inj for Sale: Uses, Dosage, Cycle, Benefits, Side Effects & Reviews
What Is Stanozolol Injection?
Stanozolol injection is an intramuscular form of the synthetic anabolic androgenic steroidal drug Stanozolol, marketed under the brand name Winstrol. It is especially popular among bodybuilders and athletes who are looking to improve their performance and build lean muscle mass quickly. It has also been used in the treatment of a number of medical conditions, primarily as a way to prevent excessive blood clotting and to reduce edema (fluid retention).
Prescription, Pharmacology & Interactions:
Stanozolol injection is a prescription-only medication, meaning that it is not available for purchase over the counter. It is used to treat a variety of medical conditions, including improving performance, reducing pain and swelling, and treating anemia. When used for performance-enhancing purposes, it is typically administered by intramuscular injection with the goal of increasing muscle mass, eliminating body fat, and improving athletic performance. It is also used as part of a cutting cycle, where it is used to reduce body fat and increase strength and power.
Stanozolol injection works primarily by binding to and increasing the sensitivity of androgen receptors in the body, which can then in turn facilitate the production of testosterone. In addition, it also binds to and activates certain receptors within the muscle, which can promote muscle growth and strength. As a result, users of stanozolol injection can expect to see gains in muscle size, strength and power within a few weeks of starting use. As a very lipophilic drug, it can be easily transported and absorbed into the muscle tissue after injection.
Precautions, Uses & Half-Life:
Before using stanozolol injection, users should be aware of the potential side effects and other safety considerations. Stanozolol injection is associated with a variety of adverse effects, including swelling, hepatotoxicity, aggression, and decreased fertility. It is important to keep in mind that each individual's experience may vary. Therefore, people should only take this medication as prescribed and should consult their doctor if they have any questions.
The half-life of stanozolol injection is approximately five hours, which means that the drug is active in the body for five hours after administration. It is important to note that it may take up to a week before performance benefits are observed.
Dosage, Cycle, Overdose & Legal Status:
Stanozolol injection is available in a number of different strengths, so it is important to choose the appropriate dosage for the individual's needs. For bodybuilding and performance-enhancing purposes, the usual dose is 25-50mg every other day, or 10-50mg per day for a cycle of six to eight weeks. It is important to note that higher dosages will increase the risk of adverse effects.
Taking too much stanozolol injection can cause serious side effects and even be fatal in extreme cases. It is important to only take the amount prescribed and stop taking it when the desired results have been achieved.
Stanozolol injection is classified as a Schedule III controlled substance in the United States, meaning that it is considered to have a moderate potential for abuse and is only available with a valid medical prescription.
Benefits, Results, Side Effects, Bodybuilding, Reviews & US Domestic Shipping:
The primary benefits of using stanozolol injection are increased lean muscle mass and strength, reduced body fat, improved muscle definition and leanness, and improved athletic performance. These performance benefits typically become noticeable after approximately two weeks of use.
Side effects associated with stanozolol injection use include muscle cramps, headache, nausea, jaundice, edema, and acne. Some users may also experience fatigue, water retention, or baldness. It is important to note that as with any medication, not everyone who uses stanozolol injection will experience these side effects.
Stanozolol injection has been increasingly popular among bodybuilders and athletes, as well as with recreational users. Because of its versatility and effectiveness, it has gained a great deal of positive reviews from users, who are often highly satisfied with the results of its use.
The purchasing and shipping options of stanozolol injection vary depending on the distributor and user's location. In the United States, stanozolol injection can be purchased and shipped domestically, making it especially convenient for those looking to buy this medication.
Stacking, Brand Names & Reviews:
Stanozolol injection should not be used alone. When stacking various drugs and supplements, it has been recommended to use a lower dose of stanozolol injection and to avoid stacking with other steroids, such as Nandrolone or Trenbolone. It is also important to follow all instructions from the doctor when creating a custom stacking plan.
The injection of stanozolol is available in numerous brand names, including Winstrol-V, generic injections, and Stanozol. Depending on the manufacturer, the names of these brands may vary, so it is important to make sure that the appropriate product is purchased.
As with any medication, those considering stanozolol injection should do their research and make sure to read reviews from those who have used it. Many users share their positive experiences with this drug and offer useful advice. Reviews can be found online, as well as in forums and other discussion groups.
In conclusion, stanozolol injection is an anabolic androgenic steroidal drug prescribed to treat a variety of medical conditions, primarily within the bodybuilding and athletic communities. It is available in a number of brand names, in various strengths, and can be purchased domestically in the United States. This medication can provide numerous performance benefits, but it is important to take the proper precautions, follow all instructions, and use the lowest dose possible to avoid any potential adverse effects. Research, reviews, and advice from experienced users should all be taken into consideration when considering the use of stanozolol injection.
For more info about product discount/promo – Contact Our Customer Support
References:
Please log in to write Stanodex 50 Inj review.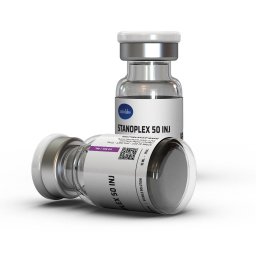 10 ml - 50 mg/ml
Drug Class: Anabolic Androgenic Steroid Injection
Administration: Intramuscular Injection
Manufacturer (Brand): Axiolabs
Chemical Substance: Stanozolol
Strength: 50 mg/ml
Unit: 1 vial (10 ml/vial)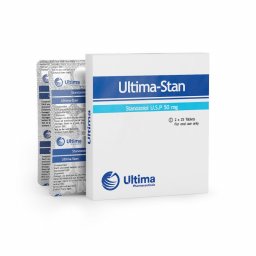 50 tabs - 50 mg/tab
Drug Class: Anabolic Androgenic Oral Steroid
Administration: Oral use
Manufacturer (Brand): Ultima Pharmaceuticals
Chemical Substance: Stanozolol
Strength: 50 mg/tab
Unit: 50 tabs
Dosage: 40-50mg/day; 4-6 weeks;
Goal: Cutting
ONLY US DOMESTIC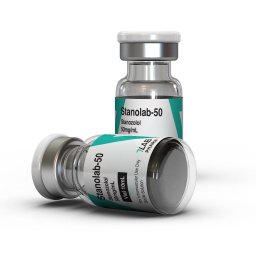 10 ml - 50 mg/ml
Drug Class: Anabolic Androgenic Steroid Injection
Administration: Intramuscular Injection
Manufacturer (Brand): 7Lab Pharma
Chemical Substance: Stanozolol
Strength: 50 mg/ml
Unit: 1 vial (10 ml/vial)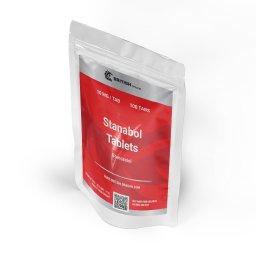 100 tabs - 10 mg/tab
Drug Class: Anabolic Androgenic Oral Steroid
Administration: Oral use
Manufacturer (Brand): British Dragon Pharmaceuticals
Chemical Substance: Stanozolol
Strength: 10 mg/tab
Unit: 100 tabs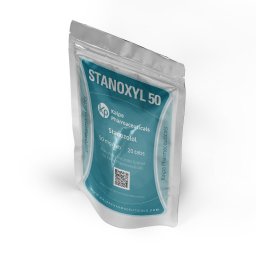 20 tabs - 50 mg/tab
Drug Class: Anabolic Androgenic Oral Steroid
Administration: Oral use
Manufacturer (Brand): Kalpa Pharmaceuticals, India
Chemical Substance: Stanozolol
Strength: 50 mg/tab
Unit: 20 tabs
Dosage: 50mg/day; 5-6 weeks;
Goal: Cutting