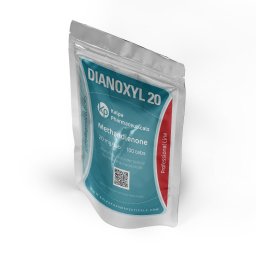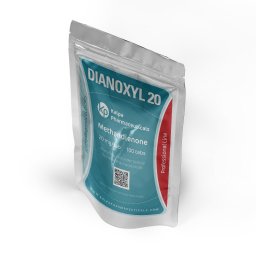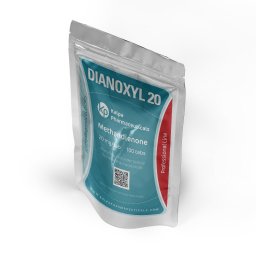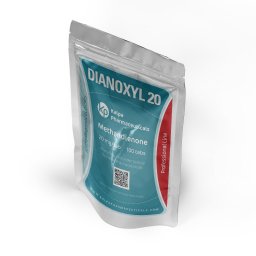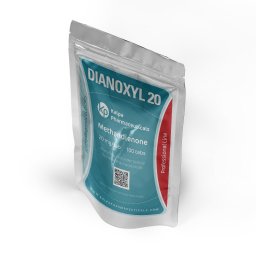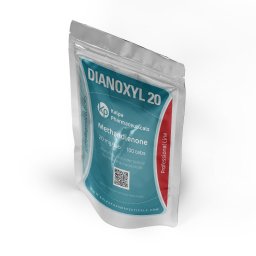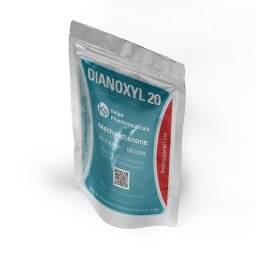 Kalpa Pharmaceuticals
Dianoxyl 20 (D-Bol)
Drug Class: Anabolic Androgenic Oral Steroid
Administration: Oral use
Manufacturer (Brand): Kalpa Pharmaceuticals, India
Chemical Substance: Methandienone
Strength: 20 mg/tab
Unit: 100 tabs
Dosage: 20-40mg/day; 4 weeks;
Goal: Bulking
Dianoxyl 20 (D-Bol) Detailed
WHAT IS DIANOXYL 20 LIMITED? | Kalpa Pharmaceuticals Supplier
Legit Kalpa Pharmaceuticals LTD, India | Buy Methandienone for Sale
Dianoxyl 20 Limited for Sale: Uses, Dosage, Cycle, Benefits, Side Effects & Reviews
Methandienone, otherwise known as Dianabol or Dbol, is a type of anabolic-androgenic steroid (AAS) used by athletes, bodybuilders, and strength trainers. This drug has several benefits, such as increasing muscle mass and strength, improving recovery time, and increasing stamina. Dianoxyl 20 MG, a trade name for Methandienone, is the form of this drug most commonly used today. The drug has several other brand names, all of which have the same active ingredient. The following provides an overview of Methandienone, including its uses, benefits, dosage, stacking, cycle, side effects, and brands.
Methandienone is primarily used in bodybuilding, powerlifting, and other disciplines where physical performance is important. This drug helps athletes and bodybuilders boost their muscle mass and strength, while also improving their recovery time and overall performance. While not recommended for everyone, Methandienone has been used by professionals in the bodybuilding and strength-training world for decades.
The core benefits of using Methandienone include its ability to increase muscle mass and strength. It also helps to decrease fat deposition, resulting in a leaner body composition. Additionally, this drug improves protein synthesis and increases stamina. This allows athletes and bodybuilders to train harder while also seeing faster recovery.
When using Methandienone, the recommended daily dose is 20-50mg, which can be split into two or three smaller doses throughout the day. A doctor should always be consulted before beginning any type of steroid cycle. This drug is not recommended for those under 18 years old or for those with existing medical conditions, such as heart or liver disease.
Stacking Methandienone with other anabolic steroids can also enhance its effects. However, this should only be done under careful medical supervision. Dianoxyl 20 MG should always be used with an aromatase inhibitor, such as letrozole, to reduce estrogen formation. Additionally, caution should be taken not to exceed the recommended dosage or duration of use.
The cycle length of Methandienone depends on the user's fitness goals, and can range from six to eight weeks. To achieve the best possible results, it is important to use the drug correctly and in accordance with the guidelines of a medical expert. There is potential for developing side effects, such as gynecomastia, water retention, hepatotoxicity, and high blood pressure, so all users should take precautions to avoid any potential harm.
Overall, Methandienone is an effective anabolic steroid with several benefits. From Increased muscle mass and strength, to faster recovery and improved stamina, the drug has plenty to offer athletes and bodybuilders who are looking to boost their performance. Dianoxyl 20 MG is just one of the many brand names for this drug, and is the most popular form used today. However, all users should take care and pay attention to the guidelines provided by their doctor, as well as the potential side effects. When used responsibly and within the guidelines, Methandienone can be a great tool for bodybuilders, athletes, or anyone looking to boost their physical performance.
For more info about product discount/promo – Contact Our Customer Support
References:
Dianoxyl 20 (D-Bol) Reviews
Please log in to write Dianoxyl 20 (D-Bol) review.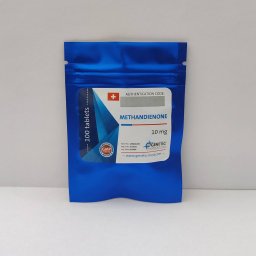 100 tabs - 10 mg/tab
Drug Class: Anabolic Androgenic Oral Steroid
Administration: Oral use
Manufacturer (Brand): Genetic Pharmaceuticals
Chemical Substance: Methandienone
Strength: 10 mg/tab
Unit: 100 tabs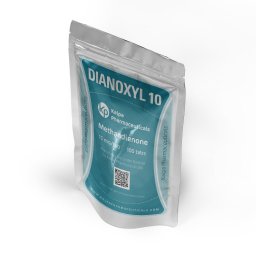 100 tabs - 10 mg/tab
Drug Class: Anabolic Androgenic Oral Steroid
Administration: Oral use
Manufacturer (Brand): Kalpa Pharmaceuticals, India
Chemical Substance: Methandienone
Strength: 10 mg/tab
Unit: 100 tabs
Dosage: 40mg/day; 1-4 weeks;
Goal: Bulking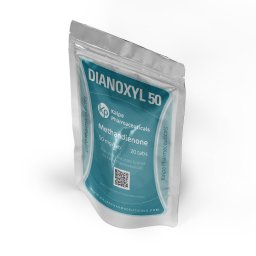 20 tabs - 50 mg/tab
Drug Class: Anabolic Androgenic Oral Steroid
Administration: Oral use
Manufacturer (Brand): Kalpa Pharmaceuticals, India
Chemical Substance: Methandienone
Strength: 50 mg/tab
Unit: Pack [20 Tablets]
Dosage: 25-50mg/day; 4-6 weeks;
Goal: Bulking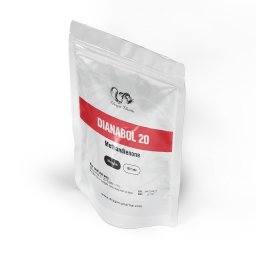 100 tabs - 20 mg/tab
Drug Class: Anabolic Androgenic Oral Steroid
Administration: Oral use
Manufacturer (Brand): Dragon Pharma
Chemical Substance: Methandienone
Strength: 20 mg/tab
Unit: 100 tabs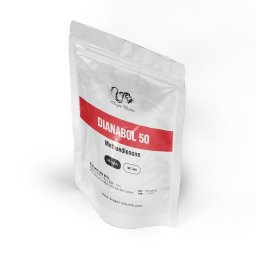 100 tabs - 50 mg/tab
Drug Class: Anabolic Androgenic Oral Steroid
Administration: Oral use
Manufacturer (Brand): Dragon Pharma
Chemical Substance: Methandienone
Strength: 50 mg/tab
Unit: 100 tabs