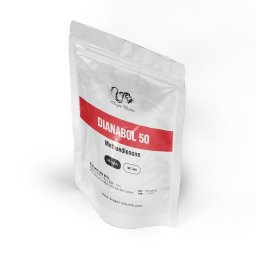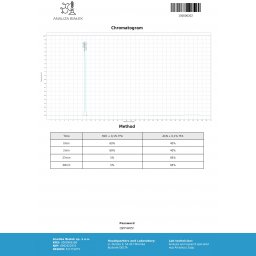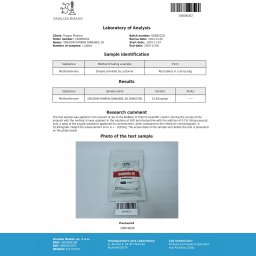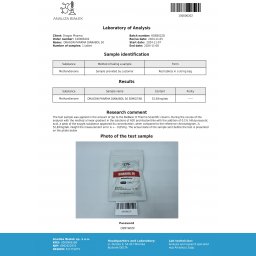 Dragon Pharma
Dianabol 50 (D-Bol)
Drug Class: Anabolic Androgenic Oral Steroid
Administration: Oral use
Manufacturer (Brand): Dragon Pharma
Chemical Substance: Methandienone
Strength: 50 mg/tab
Unit: 100 tabs
Dianabol 50 (D-Bol) Detailed
WHAT IS DIANABOL 50 MG? | Dragon Pharma, Europe Supplier
Legit Dragon Pharma Labs | Buy Methandienone for Sale
Dianabol 50mg for Sale: Uses, Dosage, Cycle, Benefits, Side Effects & Reviews
Dianabol, or methandrostenolone, is an anabolic-androgenic steroid (AAS) and one of the most well-known anabolic steroids on the market today. It is a synthetic version of testosterone and was first developed in the early 1950s by Ciba Specialty Chemicals in Switzerland. Dianabol was used by athletes and bodybuilders around the world for its muscle-building properties, and quickly gained a reputation as one of the most effective AAS on the market. Although Dianabol was eventually banned by the International Olympic Committee, it is still widely used by bodybuilders and athletes looking to increase their strength and muscle mass.
Dianabol's primary use is to help athletes and bodybuilders improve their performance in power and strength sports. It is commonly used to increase muscle mass, strength, and power. It is also often taken in conjunction with other steroids and supplements to enhance the effects.
Dianabol performs its primary action by boosting testosterone levels in the body, which causes the body to produce more muscle tissue and protein synthesis. Dianabol also increases the body's ability to retain nitric oxide, allowing for more efficient delivery of oxygen and other nutrients to muscles. This improved oxygen delivery helps to maintain energy levels during intense workouts and helps to promote muscle growth.
Dosage of Dianabol can vary depending on the individual's goals and physical health, but the most common dosage for men is between 25-50mg per day. Women should typically not exceed 10mg per day, as higher dosages can be too strong for female users and cause unwanted side effects. It is also important to spread out the dosage throughout the day, rather than taking the full dosage at once. When taken in the form of tablets, it is best to take the tablets at least an hour before or after meals.
Dianabol is likely to produce numerous benefits when taken correctly, including an increase in muscle mass, strength, and power. It is also likely to reduce body fat due to its ability to increase protein synthesis. It can also improve nitrogen retention, which is important for anyone looking to gain muscle mass and increase their strength.
Although Dianabol is popular for its muscle-building and performance-enhancing effects, users must be aware of the potential side effects of the drug. Common side effects of Dianabol include increased blood pressure, acne, hair loss, liver damage, and gynecomastia in men. These side effects can be minimized or avoided by following directions carefully and limiting intake to dosages recommended by medical professionals.
Dragon Pharma Dianabol 50 mg is a popular and effective Dianabol product that is used by many bodybuilders around the world. Dragon Pharma is a leading manufacturer of high-quality dietary supplements, steroids, and other anabolic compounds. The Dianabol 50 tablet contains methandienone, which is an active ingredient in the tablet. This ingredient is responsible for the muscle-building and strength-boosting effects of the drug.
Anadrol vs Dianabol is a common question for bodybuilders and other athletes looking for the best anabolic steroids. Anadrol is an anabolic androgenic steroid that is more anabolic than Dianabol. It is commonly used off-season for mass gains and is considered to be a great pre-contest steroid due to its ability to add a significant amount of strength and bulk. Both Anadrol and Dianabol provide similar results in terms of increasing muscle mass and strength, but Anadrol has more of an anabolic action. This is why it is often preferred by bodybuilders who are looking for a drug that will provide them with mass and strength gains that last.
When taking Dianabol and other anabolic steroids, it is important to take supplements to ensure optimal results. A few good supplements to take with Dianabol would include a quality protein powder to ensure the body is provided with the amino acids it needs to build muscle and promote recovery, as well as BCAAs for energy and stamina and creatine for improved muscle energy. It is also important to drink plenty of water and maintain a healthy diet when taking Dianabol as it can impact how effective the drug is.
Dianabol 50 bodybuilding is popular in the bodybuilding community as it is believed to be the most powerful oral anabolic steroid available. It is used to help bodybuilders gain strength, size and power. However, it is important to note that the results vary from person to person, and dosage and frequency should be adjusted according to individual needs. Dianabol 50 bodybuilding can be dangerous if not taken responsibly and it is important to remember that it can cause adverse health effects if abused or misused.
Is Dianabol legal? Dianabol is classified as a controlled substance in many countries and is illegal to possess, use, or distribute without a medical prescription. Even in countries where it is not expressly prohibited, it is still regarded with suspicion and should only be taken under the supervision of a medical professional.
Dianabol results vary from person to person, but in general users can expect to gain between 10 and 20 pounds in as little as 4 to 6 weeks. It is important to remember that not all of this gain will be in the form of muscle, and some of the results are in the form of water retention due to an increase in the levels of estrogen circulating in the body.
Dianabol reviews are generally very positive, with many users praising its effects on strength, muscle growth, and recovery. Although some users have experienced side effects such as acne or back pain, this risk can be minimized if the user is aware of the potential adverse effects and follows the instructions and dosage carefully.
In summary, Dianabol is an anabolic androgenic steroid that has provided numerous athletes, bodybuilders, and weightlifters with improved performance and enhanced muscle growth for over half a century. It is important to understand the potential risks associated with Dianabol and use caution when using the drug, as it can be highly dangerous if taken in high dosages or too frequently. However, when used responsibly and according to instructions, it can be a valuable tool for improving performance, strength, and muscle growth.
For more info about product discount/promo – Contact Our Customer Support
References:
Dianabol 50 (D-Bol) Reviews
Please log in to write Dianabol 50 (D-Bol) review.