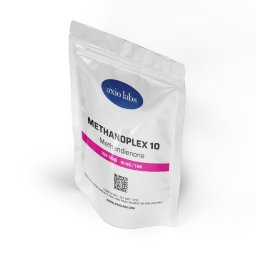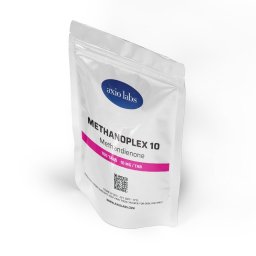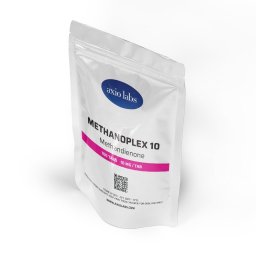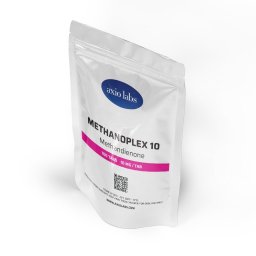 Axiolabs
Methanoplex 10 (D-Bol)
Drug Class: Anabolic Androgenic Oral Steroid
Administration: Oral use
Manufacturer (Brand): Axiolabs
Chemical Substance: Methandienone
Strength: 10 mg/tab
Unit: 100 tabs
Methanoplex 10 (D-Bol) Detailed
WHAT IS METHANOPLEX 10? | Axiolabs Supplier
Legit Axiolabs | Buy Methandienone for Sale
Methanoplex 10 for Sale: Uses, Dosage, Cycle, Benefits, Side Effects & Reviews
What is Dianabol?
Dianabol, or Methandrostenolone, is an abbreviation for a synthetically produced form of the anabolic steroid methandrostenolone. It is also commonly referred to as Dbol, or DBol, or 'the PILL'. Dianabol is among the most popular oral anabolic steroids of all time and typically the first anabolic steroid used by new athletes. Although some people regard it as unsafe and dangerous, many have seen great results with the use of Dianabol steroids.
Dianabol Prescription:
Dianabol is considered to be a prescription drug in most countries, and therefore its sale without a prescription is not legally allowed. Buying the drug from a licensed medical store is recommended. athletes who make use of Dianabol should be aware of the fact that there is a fine line between benefiting from the drug and over-using it.
Dianabol Pharmacology:
Dianabol belongs to a selective class of 17-alpha-alkylated anabolic steroids, which contain an increased hepatotoxic potential that also influences testosterone levels. Dianabol has a powerful effect on increasing protein synthesis due to the presence of its primary active ingredient, methandrostenolone. Dianabol accelerates the formation of muscle cells through increased glycogenolysis, resulting in an improved recovery process.
Dianabol Interactions:
Due to its powerful effect on protein synthesis, Dianabol can interact with a range of other medications. It is important to consult a doctor before taking a combination of specific anabolics. Individuals who also take insulin and anticoagulants can face serious health risks when combining Dianabol with these drugs. There could be many other combinations of medications that might interact with Dianabol and it is important to be aware of those.
Dianabol Precautions:
Dianabol is a very potent anabolic steroid and should thus be taken with adequate precautions. The side effects associated with the drug can be severe, especially if taken without proper medical monitoring. Some of the common side effects of Dianabol include increased aggression, gynecomastia, increased levels of bad cholesterol, and liver damage.
Dianabol Uses:
Dianabol is primarily used to increase muscle mass and strength, especially in the form of bodybuilders and athletes. It is also frequently used as a part of post-cycle therapy to help the body return to its pre-treatment levels following an anabolic steroid cycle.
Dianabol Dosage:
Individuals who are seeking to use Dianabol as part of their anabolic steroid cycle should take anywhere between 15 to 25 mg in divided doses throughout the day. Users should also be aware of the risk of side effects associated with over dosage, as this can result in serious health problems.
Dianabol Cycle:
Dianabol cycles generally last anywhere between 4 and 8 weeks and should be followed by a proper post-cycle therapy phase. The post-cycle therapy phase should include both nutrition and exercise changes to allow the body to return to its pre-treatment levels and adjust to any changes induced by the cycle.
Dianabol Overdose:
Overdosing on Dianabol can lead to serious health risks such as liver failure, kidney damage, and gynecomastia. People who take more than 25 mg of the drug per day for an extended period of time are at an increased risk of these side effects.
Dianabol Legal Status:
Dianabol is classified as a controlled substance in certain countries and is considered to be an illegal drug in much of the world. Athletes and bodybuilders who wish to use Dianabol must check their local laws to determine the legal status of the drug in their area.
Dianabol Benefits:
Dianabol can provide a number of benefits to individuals, including improved muscle growth and size, increased strength, quicker recovery time, and a boost in self-confidence.
Dianabol Results:
When used properly and in conjunction with an appropriate diet and training plan, Dianabol can be a powerful tool for athletes and bodybuilders who are looking to increase their muscle mass and strength. However, it is important to keep in mind that the results can be highly variable depending on the individual's physiology.
Dianabol Side Effects:
In addition to the potential for adverse health effects due to the drug's hepatotoxic and estrogenic properties, Dianabol can produce a variety of side effects, including nausea, hair loss, acne, aggression, growth of body hair, and feminization.
Dianabol Bodybuilding:
Dianabol is often used as a tool for bodybuilding due to its ability to increase muscle mass. However, it should be used in conjunction with a proper diet and training plan to ensure maximum results and minimize the risk of side effects.
Dianabol Reviews:
Because of its long track record, Dianabol has received many positive user reviews. Many users report major increases in strength and muscle mass, while some others claim that they have experienced a quick decline in testosterone levels and other hormone levels following the discontinuation of the steroid.
Dianabol US Domestic Shipping:
Due to its controlled substance status, Dianabol may only be bought legally within the United States with a valid prescription from a licensed physician.
Dianabol Stacking:
Dianabol can be stacked with a variety of medications and supplements to maximize muscle growth. The most popular stacking partner is testosterone, as this works synergistically to increase muscle mass.
Dianabol Brand Names:
Dianabol is available under a variety of brand names, including Methanabol, Methanoplex, Metasteron, and Methandrostenolone.
For more info about product discount/promo – Contact Our Customer Support
References:
Please log in to write Methanoplex 10 (D-Bol) review.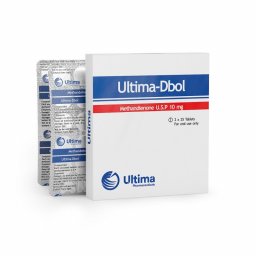 50 tabs - 25 mg/tab
Drug Class: Anabolic Androgenic Oral Steroid
Administration: Oral use
Manufacturer (Brand): Ultima Pharmaceuticals
Chemical Substance: Methandienone
Strength: 10 mg/tab
Unit: 50 tabs
ONLY US DOMESTIC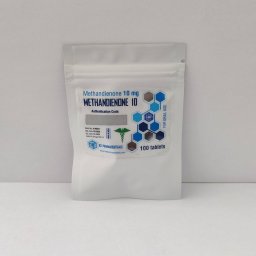 100 tabs - 10 mg
Drug Class: Anabolic Androgenic Oral Steroid
Administration: Oral use
Manufacturer (Brand): Ice Pharmaceuticals
Chemical Substance: Methandienone
Strength: 10 mg/tab
Unit: 100 tabs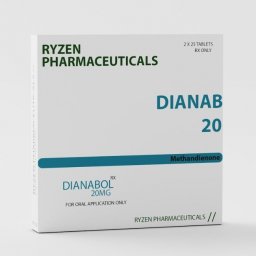 50 tabs - 20 mg/tab
Drug Class: Anabolic Androgenic Oral Steroid
Administration: Oral use
Manufacturer (Brand): Ryzen Pharmaceuticals
Chemical Substance: Methandienone
Strength: 20 mg/tab
Unit: 50 tabs
Dosage: 40mg/day; 1-4 weeks;
Goal: Bulking
ONLY US DOMESTIC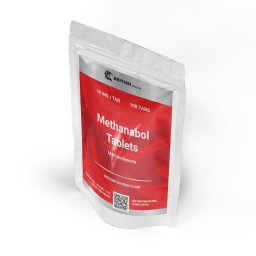 100 tabs - 10 mg/tab
Drug Class: Anabolic Androgenic Oral Steroid
Administration: Oral use
Manufacturer (Brand): British Dragon Pharmaceuticals
Chemical Substance: Methandienone
Strength: 10 mg/tab
Unit: 100 tabs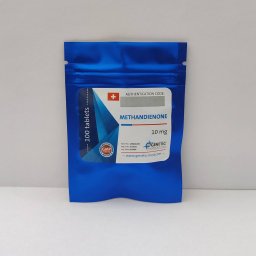 100 tabs - 10 mg/tab
Drug Class: Anabolic Androgenic Oral Steroid
Administration: Oral use
Manufacturer (Brand): Genetic Pharmaceuticals
Chemical Substance: Methandienone
Strength: 10 mg/tab
Unit: 100 tabs