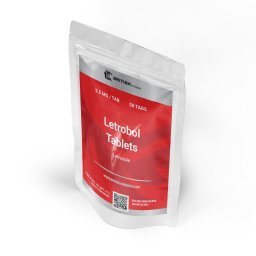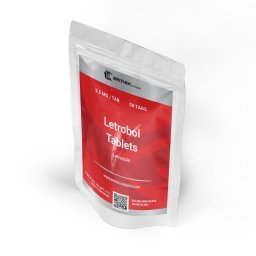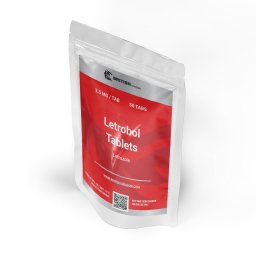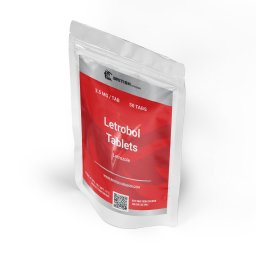 British Dragon
Letrobol Tablets
Drug Class: Selective Estrogen Receptor Modulator
Administration: Oral use
Manufacturer (Brand): British Dragon Pharmaceuticals
Chemical Substance: Letrozole
Strength: 2.5 mg/tab
Unit: 50 tabs
Letrobol Tablets Detailed
WHAT IS LETROBOL TABLETS? | British Dragon Supplier
Legit British Dragon Steroids | Buy Letrozole for Sale
Letrobol for Sale: Uses, Dosage, Cycle, Benefits, Side Effects & Reviews
Letrozole, also known by its brand name Femara, is a prescription medication used to treat certain types of breast cancer in postmenopausal women. It belongs to a class of drugs known as aromatase inhibitors, which work by inhibiting the production of the hormone estrogen. Estrogen is believed to play a role in the growth of certain types of breast cancer. The primary active ingredient in Femara is letrozole, which is a synthetic aromatase inhibitor.
Pharmacology
Letrozole is an oral non-steroidal aromatase inhibitor. Aromatase is an enzyme which converts androgens (sex hormones) into estrogens. By inhibiting the production of estrogens, letrozole is thought to reduce the growth of some types of breast cancer. It is usually used in postmenopausal women who have received previous treatments such as surgery, chemotherapy and/or radiation.
Interactions
Letrozole has the potential to interact with other medications. It is important to inform your doctor about all the medicines, vitamins, and herbal supplements you take in order to avoid interactions. Letrozole may interact with other drugs such as warfarin and tamoxifen. It may also interact with certain foods and beverages.
Precautions
Letrozole can have different effects on people, making it important to discuss your treatment plan and any potential safety issues with your doctor before starting letrozole. This is especially important if you have had a stroke, a heart attack, or any other cardiovascular problems, as this medication may increase your risk. You should also inform your doctor if you have had any bone fractures or osteoporosis. Other safety considerations include having kidney or liver disease, or being pregnant or breastfeeding.
Uses
Letrozole is approved by the FDA for the treatment of advanced breast cancer in postmenopausal women with hormone receptor (HR)-positive tumors. It is a first-line treatment for patients who have not received prior therapy, and is also a second-line hormone therapy option for those who have not responded to other treatments. Additionally, it may be used to reduce the risk of recurrence in some patients who have had a lumpectomy, radiation, or chemotherapy.
Dosage
The recommended dose is 2.5 milligrams (mg) of letrozole per day, taken once daily. Your doctor may adjust your dose based on your response to letrozole, or if you have any other medical conditions or take any other medications.
Cycle
Letrozole is typically used over a three- to six-month cycle, depending on the individual's response and desired outcome. During the cycle, it is important to have regular check-ups with your doctor and to have occasional laboratory tests to monitor your progress.
Overdose
It is important to take the dose prescribed by your doctor and to not exceed the recommended dose. If you suspect an overdose, contact your doctor or a poison control center immediately. Overdose symptoms can include headache, vomiting, diarrhea, dizziness, weakness, and confusion.
Legal
Femara is an FDA-approved medication, and it is currently legal to purchase and possess the medication. It is however illegal to sell or give away letrozole without a valid prescription.
Benefits
Letrozole has been shown to reduce the risk of recurrence in patients with early-stage and advanced hormone-positive breast cancer. It can also be an effective first-line treatment for advanced diseases and as a second-line treatment for those who have failed other therapies. The side effect profile of letrozole is generally favorable, though it is important to be aware of the risks.
Results
Studies have shown that letrozole can be effective in the treatment of breast cancer. A meta-analysis of randomized controlled trials found that letrozole was better than tamoxifen at delaying the progression of breast cancer and increasing the overall survival rate. Studies have also shown that letrozole can be an effective endocrine treatment for premenopausal breast cancer.
Side Effects
The most common side effects of letrozole include an increased risk of bone fractures, hot flashes, joint pain, fatigue, and joint swelling. Less common but serious side effects include enlargement of the ovaries, liver problems, and an increased risk of blood clots.
Bodybuilding
Letrozole is sometimes used off-label by bodybuilders as a means to reduce excess estrogen levels, which can increase the effects of certain anabolic steroids. However, the risks of this practice outweigh the potential benefits, as letrozole can cause significant side effects and has not been approved by the FDA for this use.
Reviews
Reviews of letrozole vary depending on individual response, but generally most of the reviews are positive. Most of the reviews note that the medication is effective in treating breast cancer and that the side effects are generally manageable. The reviews generally mention that the hot flashes, joint pain, and fatigue can be managed with supportive techniques.
US Domestic Shipping
Letrozole is available for US domestic shipping with a valid prescription from an authorized doctor. Most mail order pharmacies provide safe and reliable service when it comes to shipping. It should be noted that some prescriptions may be subject to restrictions.
Stacking
Stacking is a practice of using multiple drugs in combination in order to try to achieve a greater effect. This can be dangerous and there is no scientific evidence to suggest that stacking drugs is beneficial in the treatment of breast cancer.
Brand Names
Letrozole is available under the brand name Femara. It is also available as a generic version. It should be noted that brand names can vary depending on the manufacturer.
In conclusion, Letrozole or Femara is a prescription medication used to treat certain types of breast cancer in postmenopausal women. It can be an effective first- or second-line treatment for certain types of breast cancer and has a generally favorable side effect profile. However, it is important to discuss any potential safety issues and interactions with your doctor before beginning the medication and to follow their instructions.
For more info about product discount/promo – Contact Our Customer Support
References:
Please log in to write Letrobol Tablets review.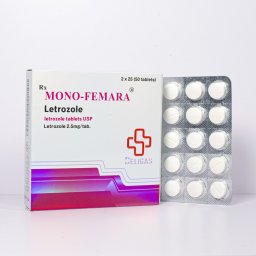 50 tabs - 2.5 mg/tab
Drug Class: Selective Estrogen Receptor Modulator
Administration: Oral use
Manufacturer (Brand): Beligas Pharmaceuticals
Chemical Substance: Letrozole
Strength: 2.5 mg/tab
Unit: 50 tabs
ONLY US DOMESTIC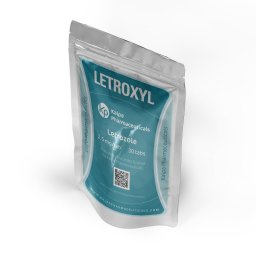 30 tabs - 2.5 mg/tab
Drug Class: Selective Estrogen Receptor Modulator
Administration: Oral use
Manufacturer (Brand): Kalpa Pharmaceuticals
Chemical Substance: Letrozole
Strength: 2.5 mg/tab
Unit: 30 tabs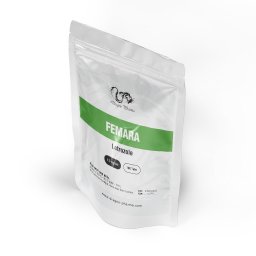 100 tabs - 2.5 mg/tab
Drug Class: Selective Estrogen Receptor Modulator
Administration: Oral use
Manufacturer (Brand): Dragon Pharma
Chemical Substance: Letrozole
Strength: 2.5 mg/tab
Unit: 100 tabs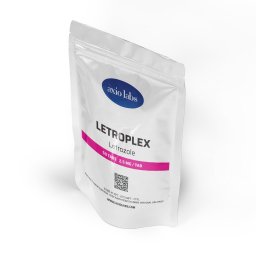 50 tabs - 2.5 mg/tab
Drug Class: Selective Estrogen Receptor Modulator
Administration: Oral use
Manufacturer (Brand): Axiolabs
Chemical Substance: Letrozole
Strength: 2.5 mg/tab
Unit: 50 tabs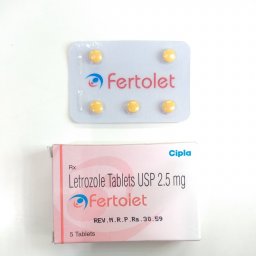 100 tabs - 2.5 mg/tab
Drug Class: Selective Estrogen Receptor Modulator
Administration: Oral use
Manufacturer (Brand): Cipla, India
Chemical Substance: Letrozole
Strength: 2.5 mg/tab
Unit: 100 tabs