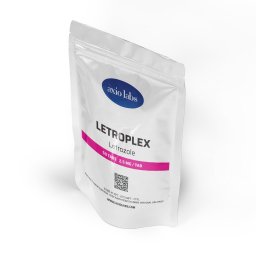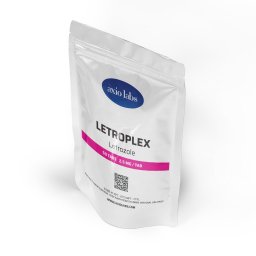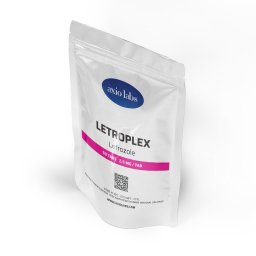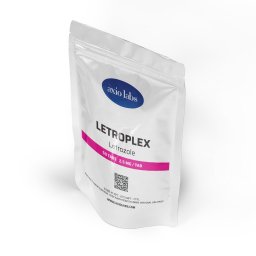 Axiolabs
Letroplex
Drug Class: Selective Estrogen Receptor Modulator
Administration: Oral use
Manufacturer (Brand): Axiolabs
Chemical Substance: Letrozole
Strength: 2.5 mg/tab
Unit: 50 tabs
Letroplex Detailed
WHAT IS LETROPLEX? | Axiolabs Supplier
Legit Axiolabs | Buy Letrozole for Sale
Letroplex for Sale: Uses, Dosage, Cycle, Benefits, Side Effects & Reviews
What is Letrozole or Femara? Letrozole, or Femara, is a prescription medication used primarily in the treatment of breast cancer. Femara is also described as an aromatase inhibitor and works by blocking the enzyme aromatase responsible for the body's production of estrogen. It is used in the medical setting to treat breast cancer, sometimes in combination with other drugs. It may also be used in post-menopausal women to decrease their risk of developing other hormone-related cancers.
Pharmacology: Letrozole is an aromatase inhibitor which binds to and inhibits the activity of cytoplasmic aromatase thereby blocking the conversion of androgens to estrogens. Aromatase inhibitors have also been found to reduce levels of circulating testosterone, resulting in a more balanced hormone profile.
Interactions: Femara should never be used in combination with other hormonal agents such as tamoxifen or clomiphene. Additionally, Femara can increase the risk of serious blood clots, so those taking it should consult their doctor before taking other medications. Like other medications, Letrozole may interact with herbal supplements, vitamins, minerals, and other drugs.
Precautions: Femara should not be taken by pregnant women or women who are breastfeeding. Those with a history of kidney or liver problems should inform their doctor before taking Femara. This medication can also cause dizziness, so it is important to be aware of this side effect and to not perform any activities that may be hazardous while taking Letrozole.
Uses: Femara is primarily used in the treatment of breast cancer, either alone or in combination with other treatments. It is also used in post-menopausal women to reduce their risk of hormone-related cancers, such as breast and ovarian cancer.
Dosage: The dosage for Femara is typically 2.5 mg taken once daily with or without food. Your doctor may adjust your dosage as needed.
Cycle: On cycle, Femara is usually taken for 3-5 weeks in order to inhibit the aromatase enzyme and reduce estrogen levels.
Overdose: Overdosing on Femara can cause a variety of symptoms such as dizziness, drowsiness, nausea, vomiting, and increased heartbeat. If you have taken more than your prescribed dosage of Femara, contact your doctor immediately.
Legal: Letrozole is a prescription drug, and its use is controlled by the FDA in the United States. Because of its serious potential side effects, Femara should only be used with a doctor's supervision.
Benefits: Femara helps to reduce the risk of hormone-related cancers and can provide relief from the symptoms of breast cancer. It also helps to restore a balanced hormone profile by reducing levels of circulating testosterone.
Results: Treatment with Femara has been found to improve outcomes for patients with hormone receptor-positive (hr+) breast cancer, as well as some patients with advanced or metastatic hr+ breast cancer.
Side Effects: Common side effects associated with Letrozole treatment include hot flashes, bone pain, joint pain, fatigue, muscle pain, headache, nausea, rash, and swelling of the hands and feet. Some patients may also experience more severe side effects such as decreased bone density, hypertension, vaginal bleeding, and depression.
Bodybuilding: Letrozole is often used by bodybuilders and athletes in a bodybuilding cycle, as it can help to reduce estrogen levels and improve muscle hardness.
Reviews: Reviews of Letrozole tend to be positive, highlighting its effectiveness in treating breast cancer, decreasing estrogen levels, and improving overall body composition. Some side effects are experienced, but most patients report that these are mild and manageable.
US Domestic Shipping: Femara is readily available for purchase in the United States with a prescription. It is often available in a convenient 3-pill blister pack.
Stacking: Femara can be stacked with other drugs such as testosterone boosters, which can help increase muscle mass, strength, and endurance.
Brand Names: Femara is available under the brand names Femara, Fempro, Letrozole, and letrozole-gestrone.
Research Chemicals: Letrozole is also sometimes used as a research chemical, but should only be used in the laboratory setting with appropriate safety measures.
For more info about product discount/promo – Contact Our Customer Support
References:
Please log in to write Letroplex review.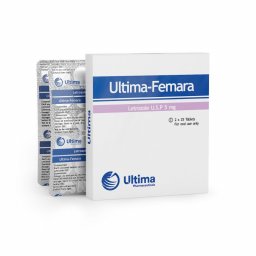 50 tabs - 5 mg/tab
Drug Class: Selective Estrogen Receptor Modulator
Administration: Oral use
Manufacturer (Brand): Ultima Pharmaceuticals
Chemical Substance: Letrozole
Strength: 5 mg/tab
Unit: 50 tabs
ONLY US DOMESTIC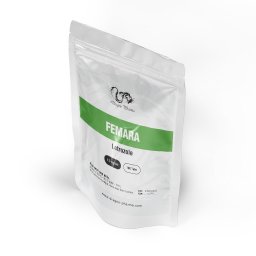 100 tabs - 2.5 mg/tab
Drug Class: Selective Estrogen Receptor Modulator
Administration: Oral use
Manufacturer (Brand): Dragon Pharma
Chemical Substance: Letrozole
Strength: 2.5 mg/tab
Unit: 100 tabs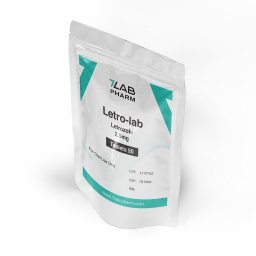 50 tabs - 2.5 mg/tab
Drug Class: Selective Estrogen Receptor Modulator
Administration: Oral use
Manufacturer (Brand): 7Lab Pharma
Chemical Substance: Letrozole
Strength: 2.5mg/tab
Unit: 50 tabs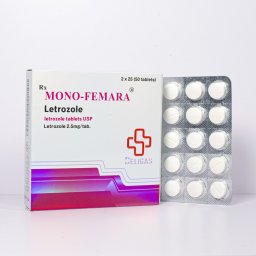 50 tabs - 2.5 mg/tab
Drug Class: Selective Estrogen Receptor Modulator
Administration: Oral use
Manufacturer (Brand): Beligas Pharmaceuticals
Chemical Substance: Letrozole
Strength: 2.5 mg/tab
Unit: 50 tabs
ONLY US DOMESTIC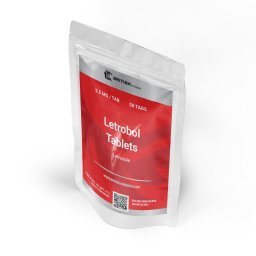 50 tabs - 2.5 mg/tab
Drug Class: Selective Estrogen Receptor Modulator
Administration: Oral use
Manufacturer (Brand): British Dragon Pharmaceuticals
Chemical Substance: Letrozole
Strength: 2.5 mg/tab
Unit: 50 tabs