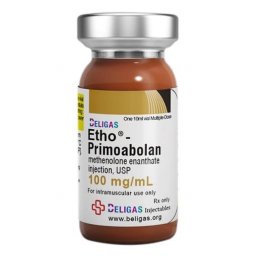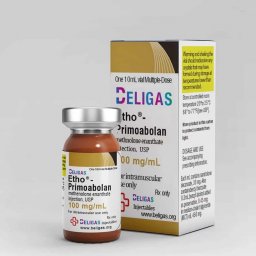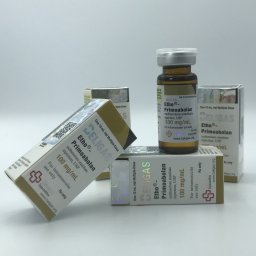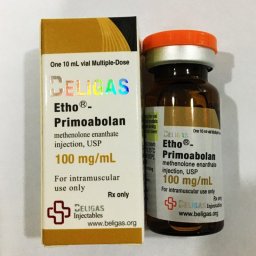 Beligas Pharma (US Domestic)
Etho-Primobolan 100
Drug Class: Anabolic Androgenic Steroid Injection
Administration: Intramuscular Injection
Manufacturer (Brand): Beligas Pharmaceuticals
Chemical Substance: Methenolone Enanthate
Strength: 100 mg/ml
Unit: 1 vial (10 ml/vial)
ONLY US DOMESTIC
Etho-Primobolan 100 Detailed
WHAT IS ETHO-PRIMOBOLAN 100? | Beligas Pharmaceuticals USA Supplier

Legit Beligas Pharmaceuticals | Buy Domestic Methenolone Enanthate for Sale
Etho-Primobolan 100 for Sale: Uses, Dosage, Cycle, Benefits, Side Effects & Reviews
Methenolone Enanthate is one of the most well-known and popular anabolic androgenic steroids currently on the market. It is commonly used in bodybuilding, performance enhancement, and medical treatment settings. It is known for its relatively low androgenic potency, while still maintaining a significant anabolic impact on the body. It is generally very safe and has minimal side effects, making it a great choice for those looking to increase muscle mass and strength without putting too much strain on the body.
Methenolone Enanthate is available in injectable and oral forms and is most commonly used in an injectable form due to its longer lasting effects. The basic premise of Methenolone Enanthate is that it increases protein synthesis and nitrogen retention. Protein synthesis is the process by which cells build proteins and nitrogen retention is what prevents the body from breaking down its own muscle mass. This combination of effects helps build muscle mass, strength and endurance while preserving lean body mass.
In terms of dosage, the recommended amount for Methenolone Enanthate is usually between 400-600 mg per week for men. Women usually opt for roughly half that amount. It is important to note that the exact dosage should be determined by a medical professional based on the individual's body type, lifestyle choices, and goals.
A typical Methenolone Enanthate cycle consists of 8-12 weeks, although some users may opt for 6-10 weeks depending on their goals. It is important to cycle off after this length of time in order to give the body a break and to avoid becoming too dependent on the hormone.
Methenolone Enanthate is a legal steroid in most countries, with the only exception being the United States. It is considered a Schedule III drug in the United States and as such, it is illegal to possess or use without a doctor's prescription. It is however, a legal substance in all other countries.
Methenolone Enanthate has multiple benefits and some of these include an increase in muscle mass, an increase in strength, increased protein synthesis, and improved performance. It also has beneficial effects on the immune system and cardiovascular system.
In terms of results, Methenolone Enanthate can be expected to increase muscle mass, strength and endurance as well as fat loss. It is important to note however, that results do vary from person to person and that it is important to leave enough time after a cycle for the body to recover and go back to its natural levels.
Side effects of Methenolone Enanthate are generally mild and can include increased blood pressure, increased cholesterol levels, acne, and water retention. These side effects can be managed and minimized if proper protocols are followed during a Methenolone Enanthate cycle.
When it comes to bodybuilding, Methenolone Enanthate can be used effectively as part of an anabolic supplement stack and can also be used on its own. It can be stacked with other steroids such as Testosterone and Trenbolone in order to gain even more muscle mass and strength.
Methenolone Enanthate can be found in many different varieties and from many different brands and companies. Some of the more popular brands include Euro Prime and Balkan Pharma. Many of these companies also offer US domestic shipping as well as international shipping for customers around the world.
Methenolone Enanthate reviews are generally positive and customers are often very happy with the results they get with this anabolic supplement. The majority of reviews focus on the fact that this anabolic supplement is effective, safe, and has minimal side effects.
Overall, Methenolone Enanthate is an extremely effective and safe anabolic supplement that can be used to achieve significant muscle mass and strength gains. It is generally considered safe and has very few side effects. Proper protocols must be followed in order to stay safe while on this anabolic supplement and also to achieve desired results.
For more info about product discount/promo – Contact Our Customer Support
References:
Etho-Primobolan 100 Reviews
Please log in to write Etho-Primobolan 100 review.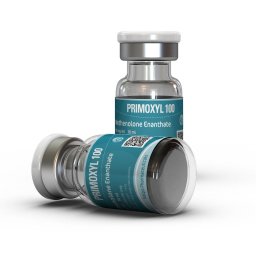 10 ml - 100 mg/ml
Drug Class: Anabolic Androgenic Steroid Injection
Administration: Intramuscular Injection
Manufacturer (Brand): Kalpa Pharmaceuticals, India
Chemical Substance: Methenolone Enanthate
Strength: 100 mg/ml
Unit: 1 VIAL x 10 ml [Sterile Multiple Dose]
Dosage: 600-1000mg/week ; 10-14 weeks;
Goal: Lean Mass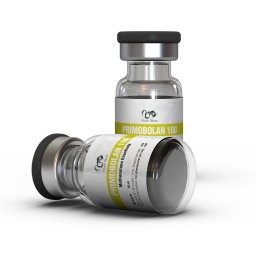 10 ml - 100 mg/ml
Drug Class: Anabolic Androgenic Steroid Injection
Administration: Intramuscular Injection
Manufacturer (Brand): Dragon Pharma, Europe
Chemical Substance: Methenolone enanthate
Strength: 100 mg/ml
Unit: 1 VIAL x 10 ml [Sterile Multiple Dose]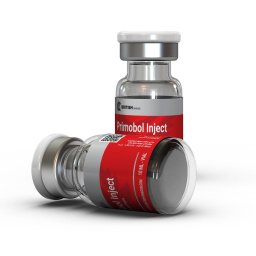 10 ml - 100 mg/ml
Drug Class: Anabolic Androgenic Steroid Injection
Administration: Intramuscular Injection
Manufacturer (Brand): British Dragon Pharmaceuticals
Chemical Substance: Methenolone Enanthate
Strength: 100 mg/ml
Unit: 1 vial (10 ml/vial)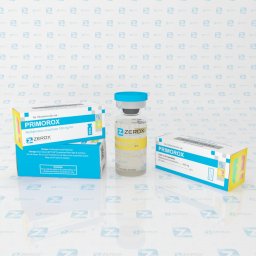 10 ml - 100 mg/ml
Drug Class: Anabolic Androgenic Steroid Injection
Administration: Intramuscular Injection
Manufacturer (Brand): Zerox Pharmaceuticals
Chemical Substance: Methenolone Enanthate
Strength: 100 mg/ml
Unit: 1 VIAL x 10 ml [Sterile Multiple Dose]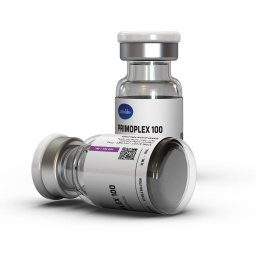 10 ml - 100 mg/ml
Drug Class: Anabolic Androgenic Steroid Injection
Administration: Intramuscular Injection
Manufacturer (Brand): Axiolabs
Chemical Substance: Methenolone Enanthate
Strength: 100 mg/ml
Unit: 1 vial (10 ml/vial)