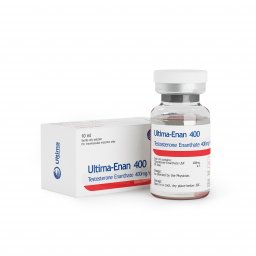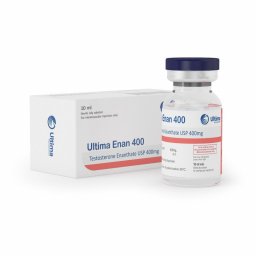 Ultima Pharma (US Domestic)
Ultima-Enan 400
Drug Class: Anabolic Androgenic Steroid Injection
Administration: Intramuscular Injection
Manufacturer (Brand): Ultima Pharmaceuticals
Chemical Substance: Testosterone Enanthate
Strength: 400 mg/ml
Unit: 1 VIAL x 10 ml [Sterile Multiple Dose]
Common Dose: 2ml/week; 10-12 weeks;
Goal: Bulking
ONLY US DOMESTIC
Ultima-Enan 400 Detailed
WHAT IS ULTIMA-ENAN 400? | Ultima Pharmaceuticals Supplier
Legit Ultima Pharmaceuticals | Buy Testosterone Enanthate for Sale
Ultima-Enan 400 for Sale: Uses, Dosage, Cycle, Benefits, Side Effects & Reviews
What is Testosterone Enanthate?
Testosterone Enanthate is an anabolic androgenic steroid used primarily for medical and performance-enhancement purposes. It is part of a testosterone replacement therapy (TRT) and is used for the treatment of low testosterone in men. It comes as an injectable solution and is usually taken twice weekly.
Testosterone Enanthate Benefits
Testosterone Enanthate has numerous health benefits, including increased libido, stamina and energy levels, better concentration and focus, a stronger immune system, improved muscle mass and strength gains, decreased body fat, better sleep quality and improved overall mood. It also helps increase bone density and can help promote healthier cholesterol levels.
Side Effects
Like all synthetic testosterone products, Testosterone Enanthate comes with some potential side effects. These include acne, headaches, dizziness, high blood pressure and changes in cholesterol levels. Other side effects can include increased anger or aggression, increased risk of cardiovascular disease, liver toxicity, hair loss, enlarged prostate and low blood count. As such, it is important that you consult with a doctor before taking Testosterone Enanthate, as excess dosing can lead to serious side effects.
Bodybuilding
Testosterone Enanthate is highly popular among bodybuilders for its muscle-building, fat-burning and strength-gaining effects. It is, however, important to note that Testosterone Enanthate was designed for medical use and should only be used in reduced doses and for a limited period of time. This is especially true for bodybuilders, who should use Testosterone Enanthate only as part of a well-planned cycle, as part of a cycle of more than 12 weeks can lead to male pattern baldness and other unwanted side effects.
Testosterone Enanthate Uses
Testosterone Enanthate can be used to supplement a variety of medical conditions, including low testosterone levels, hypogonadism, feminine traits in males, and delayed puberty or low libido in males. It can also be used to help relieve symptoms of menopause and andropause, a condition characterized by decreased testosterone levels in males. Test E can also be used to treat breast cancer patients, as well as patients receiving medical treatments such as chemotherapy or radiation therapy.
Testosterone Enanthate Results
Testosterone Enanthate can help users achieve improved strength, muscle growth and fat loss. In addition, since increased testosterone can help elevate mood and energy, Testosterone Enanthate can also result in improved energy levels, focus and concentration, and even improved libido and sexual performance.
Testosterone Enanthate Dosage
For medical purposes, the recommended dose of Testosterone Enanthate is 200-400 mg per week. This should not be increased without consulting a doctor. For performance-enhancing purposes, testosterone dosages should not exceed 500-1000 mg per week, as higher dosages can lead to a higher risk of serious side effects. It is important to note that the safe dosage of Testosterone Enanthate can vary depending on the user's experience and age, as well as his individual response to the compound.
Testosterone Enanthate Cycle
Testosterone Enanthate should typically be used over a cycle period of 8-12 weeks to maximize its effectiveness and reduce the risk of serious side effects. It should only be used by experienced users and is best taken alongside an aromatase inhibitor to reduce the risk of estrogen-related side effects.
Testosterone Enanthate Reviews
Testosterone Enanthate has generally positive reviews, with many users reporting increased energy and strength gains, as well as improved focus and libido. Some users, however, have had negative experiences with the compound, especially when taken in higher doses or for longer periods of time.
Buy Testosterone Enanthate
Testosterone Enanthate is available for purchase from many reliable online suppliers. Before buying, consumers should read reviews and compare different brands to select the best product for their needs. It is important to buy a product from a reputable supplier, as counterfeit products can lead to serious side effects.
Testosterone Enanthate for Sale
Testosterone Enanthate is available for sale at many online and offline stores. It is important to buy a product from a reliable vendor and to ensure that the product comes with a Certificate of Analysis (COA) that has been verified by a third party. Additionally, consumers should research the product to ensure that it is safe for their individual needs.
Alternative Brand Names: Testolab-E 250, SP Enanthate, Etho-Testosterone 300, Testodex Enanthate 250, SP Enanthate Forte, Ultima-Enan, Testosterona E, GP Test Enanth 250, Testum Enanthate, Enantat 250, Testo E, Xeno Test E 250, Testorox E 250, Testabol Enanthate, Testaplex E 250, TEST E-250, Testosterone-E, Testo Enanthate 250, Enastyl 250mg, Testosterone Enanthate 250, Testorox E 250, Testoxyl Enanthate 250, Enantat 400.

For more info about product discount/promo – Contact Our Customer Support
References:
Please log in to write Ultima-Enan 400 review.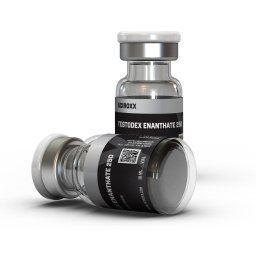 10 ml - 250 mg/ml
Drug Class: Anabolic Androgenic Steroid Injection
Administration: Intramuscular Injection
Manufacturer (Brand): Sciroxx
Chemical Substance: Testosterone Enanthate
Strength: 250 mg/vial
Unit: 1 vial (10 ml/vial)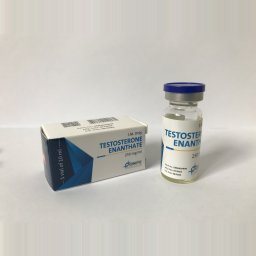 10 ml - 250 mg/ml
Drug Class: Anabolic Androgenic Steroid Injection
Administration: Intramuscular Injection
Manufacturer (Brand): Genetic Pharmaceuticals
Chemical Substance: Testosterone Enanthate
Strength: 250 mg/ml
Unit: 1 vial (10 ml/vial)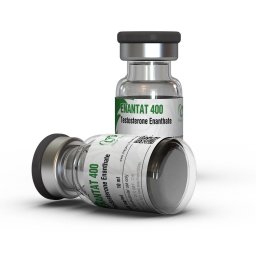 10 ml - 400 mg/ml
Drug Class: Anabolic Androgenic Steroid Injection
Administration: Intramuscular Injection
Manufacturer (Brand): Dragon Pharma, Europe
Chemical Substance: Testosterone Enanthate
Strength: 400 mg/ml
Unit: 1 VIAL x 10 ml [Sterile Multiple Dose]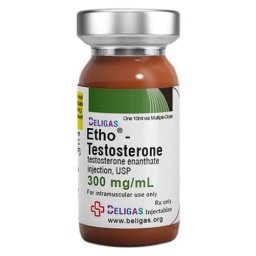 10 ml - 300 mg/ml
Drug Class: Anabolic Androgenic Steroid Injection
Administration: Intramuscular Injection
Manufacturer (Brand): Beligas Pharmaceuticals
Chemical Substance: Testosterone Enanthate
Strength: 300 mg/ml
Unit: 1 vial (10 ml/vial)
Dosage: 1-2ml/week
Goal: Bulking
ONLY US DOMESTIC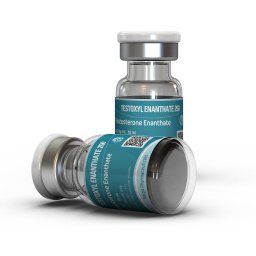 10 ml - 250 mg/ml
Drug Class: Anabolic Androgenic Steroid Injection
Administration: Intramuscular Injection
Manufacturer (Brand): Kalpa Pharmaceuticals, India
Chemical Substance: Testosterone Enanthate
Strength: 250 mg/ml
Unit: 1 VIAL x 10 ml [Sterile Multiple Dose]
Common Dose: 2ml/week; 10-12 weeks;
Goal: Bulking