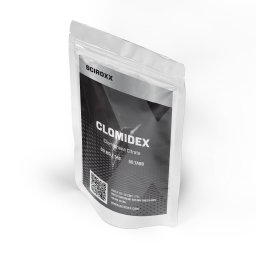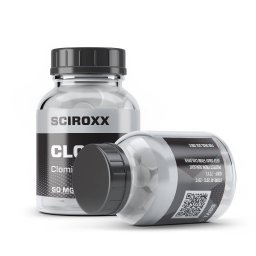 Sciroxx Labs
Clomidex
Drug Class: Selective Estrogen Receptor Modulator
Administration: Oral use
Manufacturer (Brand): Sciroxx
Chemical Substance: Clomiphene Citrate
Strength: 50 mg/tab
Unit: 50 tabs
Clomidex Detailed
WHAT IS CLOMIDEX? | Sciroxx Supplier
Legit Sciroxx Clomid | Buy Clomiphene Citrate for Sale
Clomidex for Sale: Uses, Dosage, Cycle, Benefits, Side Effects & Reviews
Clomiphene citrate (Clomid, Serophene) is a medication prescribed for the treatment of female infertility. It is not a hormone, but it can be used to treat various types of female infertility. Clomiphene citrate influences the release of hormones necessary for ovulation to occur. It causes the pituitary gland to release more of the luteinizing hormone, which in turn helps the ovaries to produce an egg. It is taken orally and is typically taken for five days in a row in a cycle.
Clomiphene citrate has been available for more than 40 years and is used by both men and women. It is one of the most commonly prescribed fertility medications in the U.S. It is generally considered safe and effective for use in fertility therapies. It is not expensive, there is no risk of multiple pregnancies, and it does not increase the risk of birth defects.
Dosage and administration of clomiphene citrate vary depending on the individual. Generally, a dosage of 50 mg a day, beginning on day five of a menstrual cycle and continuing for five days is standard. The dosage may be increased to up to 100 mg a day if the desired effect has not been achieved. It is important that the individual strictly follow their doctor's prescribed regimen.
Clomiphene citrate usually produces an effect within 5 days of the start of the cycle, although it may take up to 15 days. Depending on the individual, ovulation most likely occurs within 6-9 days after the last dose. The recommendation is to start having intercourse two days before and two days after the expected ovulation day. The effects of the medication will begin to dissipate within 8-12 days of stopping the medication.
There are numerous benefits to using clomiphene citrate. It is effective in stimulating the production of follicle-stimulating hormone (FSH) and luteinizing hormone (LH), which can help with ovulation. Additionally, it doesn't increase the risk of a woman having twins or other multiples and it's generally less expensive than other fertility medications.
Clomiphene citrate is a legitimate medication that is commonly used for fertility treatment. It is FDA-approved and there is substantial research with good results to back up the safety and effectiveness of the drug. Many doctors and fertility clinics use the medication regularly with positive results.
Most women who take clomiphene citrate will successfully ovulate over the course of the cycle, but not all of them will become pregnant. Ovulation rates are affected by several factors such as age, weight, overall health, and any underlying fertility issues. The success rate of pregnancy also depends on a woman's fertility history.
Clomiphene citrate can have some side-effects such as hot flashes, abdominal discomfort, headaches, dizziness, and visual disturbances. Additionally, the medication can increase the risk of developing ovarian cysts, although these are usually self-limiting and may resolve on their own. It is important that women inform their doctor if they have a history of depression or any other mental health condition prior to starting clomiphene citrate treatment.
Reviews of Clomiphene citrate are mostly positive. Many women report experiencing successful ovulation while taking the medication, which they found to be safe and effective. The side effects, when present, were mostly mild and not especially bothersome. Many women report feeling the effects of the medication quickly, which is a major benefit.
Clomiphene citrate is manufactured under the brand names Clomid, Serophene, and Milophene. It is available as a generic drug, which may be less expensive for some people.
Overall, clomiphene citrate is an effective medication for treatment of female infertility. It is safe, relatively inexpensive, and can be used without resulting in a higher risk of multiple pregnancies. It should be used under the guidance and supervision of a qualified doctor.
For more info about product discount/promo – Contact Our Customer Support
References:
Please log in to write Clomidex review.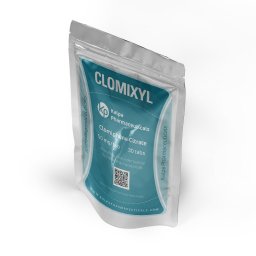 30 tabs - 50 mg/tab
Drug Class: Selective Estrogen Receptor Modulator
Administration: Oral use
Manufacturer (Brand): Kalpa Pharmaceuticals
Chemical Substance: Clomiphene Citrate
Strength: 50 mg/tab
Unit: 30 tabs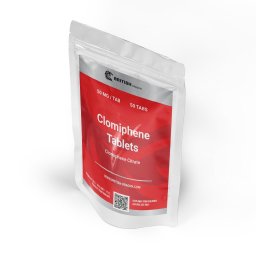 50 tabs - 50 mg/tab
Drug Class: Selective Estrogen Receptor Modulator
Administration: Oral use
Manufacturer (Brand): British Dragon Pharmaceuticals
Chemical Substance: Clomiphene Citrate
Strength: 50 mg/tab
Unit: 50 tabs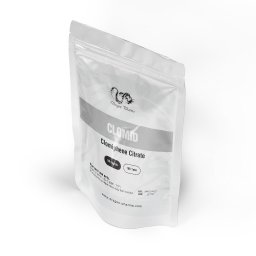 100 tabs - 50 mg/tab
Drug Class: Selective Estrogen Receptor Modulator
Administration: Oral use
Manufacturer (Brand): Dragon Pharma
Chemical Substance: Clomiphene Citrate
Strength: 50 mg/tab
Unit: 100 tabs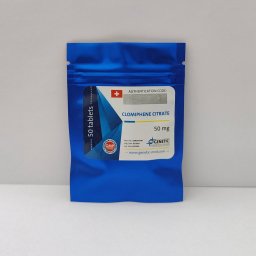 50 tabs - 50 mg/tab
Drug Class: Selective Estrogen Receptor Modulator
Administration: Oral use
Manufacturer (Brand): Genetic Pharmaceuticals
Chemical Substance: Clomiphene Citrate
Strength: 50 mg/tab
Unit: 50 tabs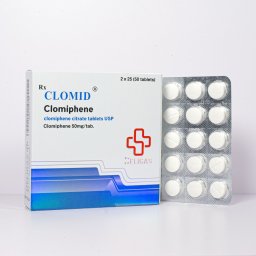 50 tabs - 50 mg/tab
Drug Class: Selective Estrogen Receptor Modulator
Administration: Oral use
Manufacturer (Brand): Beligas Pharmaceuticals
Chemical Substance: Clomiphene Citrate
Strength: 50 mg/tab
Unit: 50 tabs
ONLY US DOMESTIC