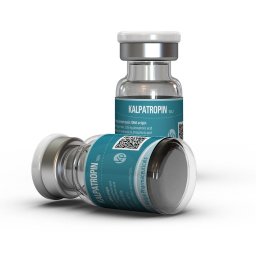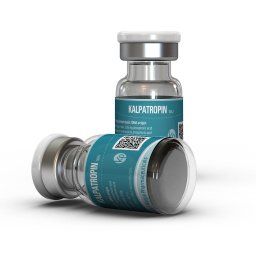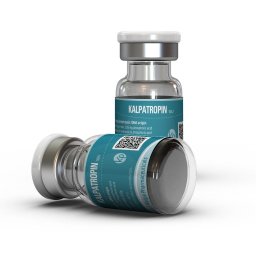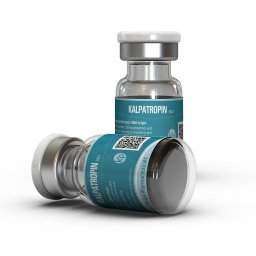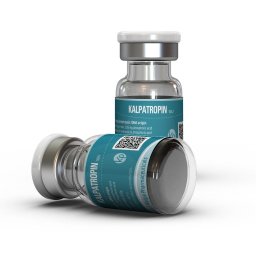 Kalpa Pharmaceuticals
Kalpatropin 100 IU
Drug Class: Growth Hormone
Administration: Intramuscular Injection
Manufacturer (Brand): Kalpa Pharmaceuticals, India
Chemical Substance: Somatropin (r-hGH)
Strength: 10 iu/vial>>100 IU
Unit: 1 kit [10 VIALS]
Kalpatropin 100 IU Detailed
WHAT IS KALPATROPIN 100 IU? | Kalpa Pharmaceuticals Supplier
Legit Kalpa Pharmaceuticals LTD, India | Buy Somatropin for Sale
Kalpatropin 100 IU for Sale: Uses, Dosage, Cycle, Benefits, Side Effects & Reviews
For more info about product discount/promo – Contact Our Customer Support
Acne: No
Liver Toxicity: No
Water Retention: No
Aromatization rate: No
Active Half-Life: 2-3 Days
Kalpatropin Dosage:

#Dosage for Man: 4-6 IU per day
#Dosage for Women: 2-3 IU per day
Kalpatropin Use:

Use: Kalpatropin mixed with BAC WATER
Injection: intramuscularly or subcutaneously
Kalpatropin: To use Kalpatropin (Somatropin) you need to mix with Bac Water. Also you need use 1ml Insulin Syringe.
KALPATROPIN 100 IU BY KALPA PHARMACEUTICALS- OFFICIAL WEBSITE
Somatropin - Kalpatropin 10 iu (oily solution) Alternative HGH Brand Names: Andropin, Somastim, NStropin, Beltropin, Odintropin, Omnitrope 30iu, Norditropin, Pharmatropin, Humatrope, HGH Gerotrop, SP Tropin 10iu, Dragontropin, Saizen Clickeasy, SciTropin, Somatotrobol, AxoTropin, Genotrop HGH, Kalpatropin, Magnumtropin, Somatrox HGH, Icetropin, Riptropin, ZPtropin, Bodytropin 10 IU.
References:
Kalpatropin 100 IU Reviews
Please log in to write Kalpatropin 100 IU review.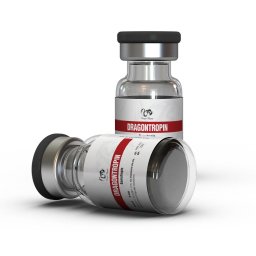 kit - 10iu/vial (10 vials)
Drug Class: Growth Hormone
Administration: Intramuscular Injection
Manufacturer (Brand): Dragon Pharma, Europe
Chemical Substance: Somatropin
Strength: 10 iu/vial
Unit: 1 kit - 10 vials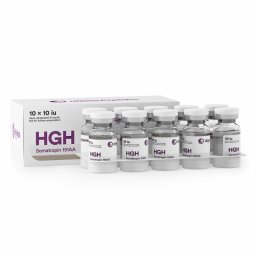 kit - 10iu/vial (10 vials)
Drug Class: Growth Hormone
Administration: Intramuscular Injection
Manufacturer (Brand): Ultima Pharmaceuticals
Chemical Substance: Somatropin (r-hGH)
Strength: 10 iu/vial>>100 IU
Unit: 1 kit [10 VIALS]
ONLY US DOMESTIC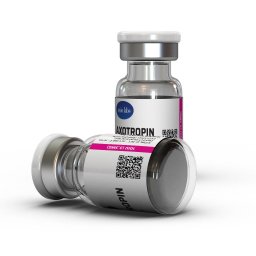 kit - 10 IU
Drug Class: Growth Hormone
Administration: Intramuscular Injection
Manufacturer (Brand): Axiolabs
Chemical Substance: Somatropin
Strength: 10 iu/vial (3.3mg)
Unit: 1 kit - 10 vials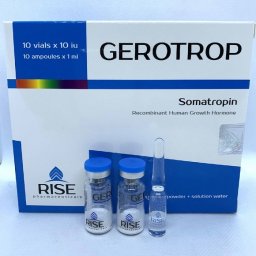 kit - 10x10iu
Drug Class: Growth Hormone
Administration: Intramuscular Injection
Manufacturer (Brand): Rise Pharmaceuticals
Chemical Substance: Somatropin (rDNA origin)
Strength: 10iu (3.3mg)
Unit: 1 kit 100iu (10 vials + 10 amps bac water)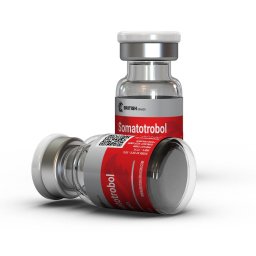 10 vials - 10iu (3.3mg)
Drug Class: Growth Hormone
Administration: Intramuscular Injection
Manufacturer (Brand): British Dragon Pharmaceuticals
Chemical Substance: Somatropin
Strength: 10 iu/vial (3.3mg)
Unit: 1 kit - 10 vials