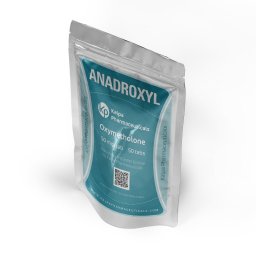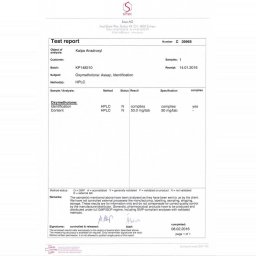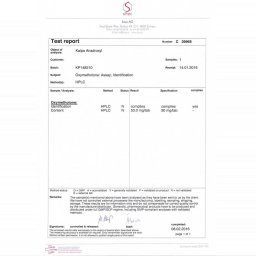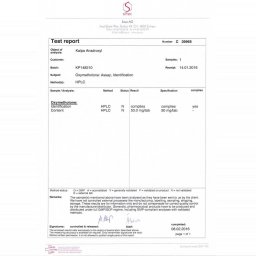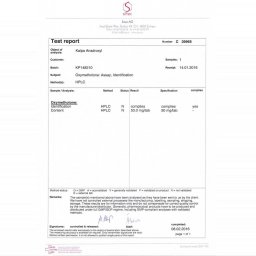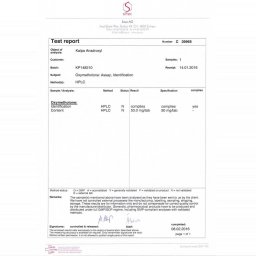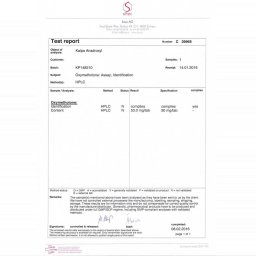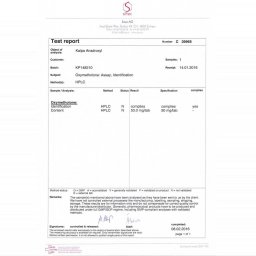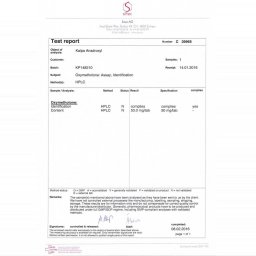 Kalpa Pharmaceuticals
Anadroxyl
Anadroxyl Product Form: Oral (Steroid Pills)
Drug Class: Anabolic Androgenic Oral Steroid
Administration: Oral use
Manufacturer (Brand): Kalpa Pharmaceuticals, India
Chemical Substance: Oxymetholone
Strength: 50 mg/tab
Unit: 50 tabs
Dosage: 50mg/day; 2-4 weeks;
Goal: Bulking, Strength
Anadroxyl Detailed
WHAT IS ANADROXYL? | Kalpa Pharmaceuticals Supplier
Legit Kalpa Pharmaceuticals LTD, India | Buy Oxymetholone for Sale
Anadroxyl for Sale: Uses, Dosage, Cycle, Benefits, Side Effects & Reviews
For more info about product discount/promo – Contact Our Customer Support
Anadroxyl (Oxymetholone) - is an oral synthetic androgenic anabolic steroid.
Half Life: 10-16 hours;
Dosage for Man: 50-150mg/day;
Dosage for Women: 20-30mg/day;
Cycle Duration (Man): 4-6 weeks;
Cycle Duration (Women): 1-4 weeks;
Acne: YES;
HBR: YES;
Aromatization Rate: None;
Hepatoxity: YES;
Blood Pressure: Yes;
Water Retention: High;
GOAL: Bulking/Strength;
DHT Conversion: DHT derivative
Decrease HPTA function: Very High
Chemical Name: 17β-hydroxy-2-(hydroxymethylene)-17-methyl-5α-androstan-3-one
Anadroxyl Stacking/Cycle: Testosterone Enanthate, Testosterone Cypionate, Testosterone Propionate, Sustanon (Testosterone Blend), Nandrolone Decanoate, Boldenone Undecylenate, Methandienone.
What is Oxymetholone?
Oxymetholone is a synthetic anabolic androgen steroid (AAS) that was developed by Syntex in the 1960s. It is an orally active form of testosterone that has very strong anabolic-androgenic properties. It is also known as Anadrol, anadrol 50 or Oxydrolone.
How to use Oxymetholone?
Oxymetholone is generally used for bodybuilding and powerlifting. It is typically taken in tablet form and is often stacked with other AAS like testosterone or Deca Durabolin to create a potent combination. Depending on the goals of the individual a dose of 50 to 100 mg per day is typical over a 4-6 week period. Some athletes choose to take Oxymetholone pre-contest to boost strength performance.
Oxymetholone Dosage
The dosage of Oxymetholone will depend on the individual and their goals. Generally, the recommended starting dose is between 50-100mg per day for a 4-6 week period. This can be increased to as much as 200mg per day in more advanced users.
Oxymetholone Side Effects
Like with most AAS, Oxymetholone carries a range of side effects if misused or abused. Common side effects include acne, hair loss, liver damage, gynecomastia and water retention. It is important to use Oxymetholone responsibly to avoid these side effects.
Is Oxymetholone Legal?
Yes, Oxymetholone is legal in many countries but it is also available without a prescription in some countries. It is important however to check your local laws before purchasing it.
Where to Buy Oxymetholone
Oxymetholone is available for purchase from many online sources. It is important to purchase from a reputable seller to ensure the product is genuine and safe.
Oxymetholone Benefits
Oxymetholone is typically used by athletes and bodybuilders to gain mass, strength and endurance. It is also popular among competitive powerlifters due to its ability to help them increase their power output. Additionally, many individuals also use it to enhance their recovery abilities after a hard workout or game.
Oxymetholone Results
The results that individuals experience while taking Oxymetholone vary. Generally, the more experienced user will gain more mass and strength than the inexperienced user. It is important to ensure proper nutrition and training when taking Oxymetholone to experience optimal results.
Oxymetholone Cycle
Oxymetholone cycles typically last 4-6 weeks. Longer cycles are discouraged due to the risk of side effects. It is important to have breaks between Oxymetholone cycles as well in order to allow the body time to recover and avoid any potential long-term effects.
Oxymetholone Reviews
Reviews of Oxymetholone vary from user to user. Generally, those who have experienced good results will give positive reviews and those who experienced side effects will give negative reviews. It is important to read a variety of reviews to get a better understanding of the product.
Oxymetholone Brand Names
Oxymetholone is available under a variety of brand names including Anadrol, Anadrol 50, Pronabol and Oxydrolone. It is important to check the label to make sure the active ingredient is Oxymetholone before purchasing.
Alternative Brand Names: Anadrol, Oxymetholone, Anapolon 50 mg, Oxydrol Tablets, Oxyplex, Oxy-Lab, Oxydex, Anadroxyl, GP Oxy, Pro-Anadrol 50 mg, SP Oxymetabol, Oxy.

Anadroxyl Product Tags: Anadroxyl Dosage, Legit Anadroxyl, Anadroxyl Cycle, Anadroxyl Side Effects, Original Anadroxyl, Anadroxyl Credit Card, Benefits Anadroxyl, Top Anadroxyl, Online Anadroxyl, Generic Anadroxyl, Anadroxyl USA, Price Anadroxyl, Domestic Anadroxyl, Legal Anadroxyl, Cheap Anadroxyl, Usage Anadroxyl, Genuine Anadroxyl, Quality Anadroxyl, Real Anadroxyl, Purchase Anadroxyl, Anadroxyl Discount, Anadroxyl Bitcoin, Anadroxyl Steroids, Anadroxyl for Sale, Order Anadroxyl, Best Anadroxyl, Anadroxyl Reviews, Legit Anadroxyl, Buy Anadroxyl, Anadroxyl Bodybuilding, Anadroxyl Kalpa Pharma, Trusted Kalpa Pharma Supplier.

View

Anadroxyl Report

by Official Kalpa Wesite: "Lab Test by Simec AG" - Anadroxyl Lab Test Results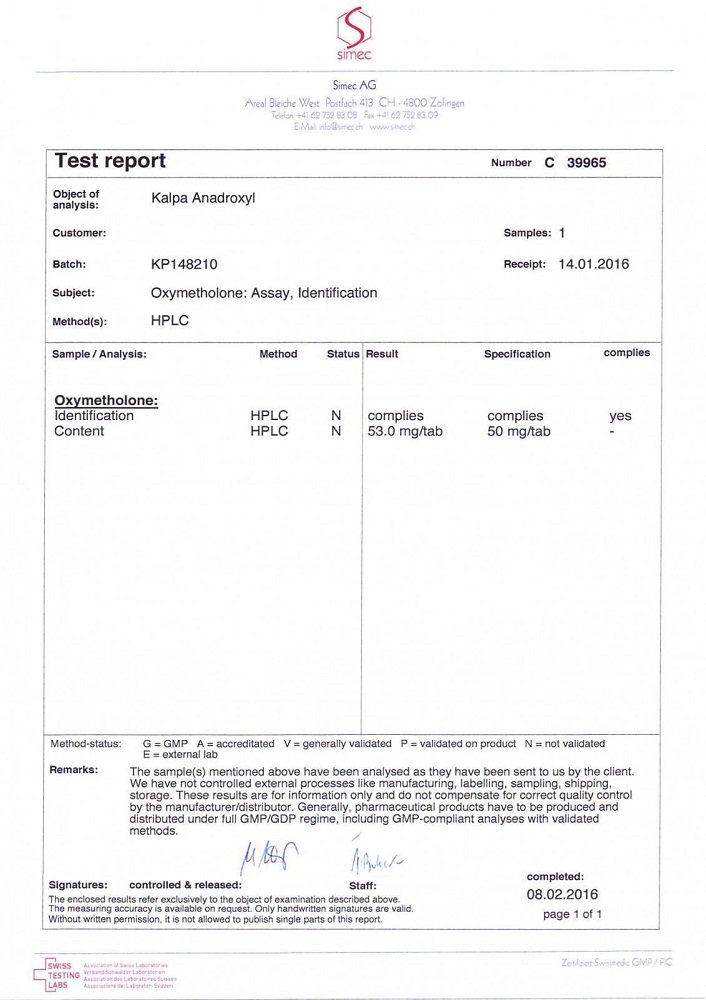 References:
Anadroxyl Reviews
Please log in to write Anadroxyl review.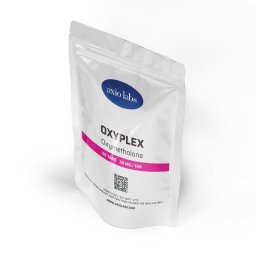 50 tabs - 50 mg/tab
Drug Class: Anabolic Androgenic Oral Steroid
Administration: Oral use
Manufacturer (Brand): Axiolabs
Chemical Substance: Oxymetholone
Strength: 50 mg/tab
Unit: 50 tabs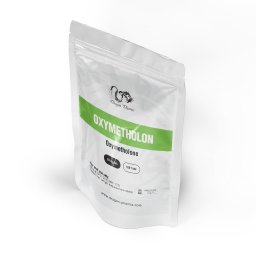 100 tabs - 50 mg/tab
Drug Class: Anabolic Androgenic Oral Steroid
Administration: Oral use
Manufacturer (Brand): Dragon Pharma, Europe
Chemical Substance: Oxymetholone
Strength: 50 mg/tab
Unit: 100 tabs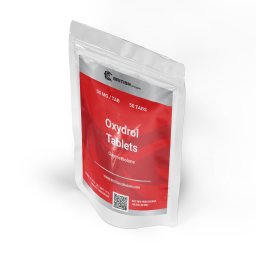 50 tabs - 50 mg/tab
Drug Class: Anabolic Androgenic Oral Steroid
Administration: Oral use
Manufacturer (Brand): British Dragon Pharmaceuticals
Chemical Substance: Oxymetholone
Strength: 50 mg/tab
Unit: 50 tabs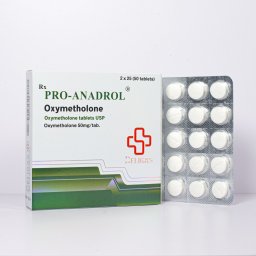 50 tabs - 50 mg/tab
Drug Class: Anabolic Androgenic Oral Steroid
Administration: Oral use
Manufacturer (Brand): Beligas Pharmaceuticals
Chemical Substance: Oxymetholone
Strength: 50 mg/tab
Unit: 50 tabs
ONLY US DOMESTIC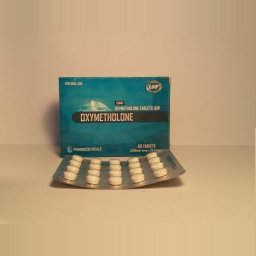 60 tabs - 50 mg/tab
Drug Class: Anabolic Androgenic Oral Steroid
Administration: Oral use
Manufacturer (Brand): Ice Pharmaceuticals
Chemical Substance: Oxymetholone
Strength: 50 mg/tab
Unit: 60 tabs