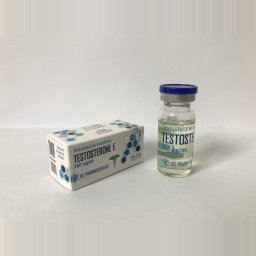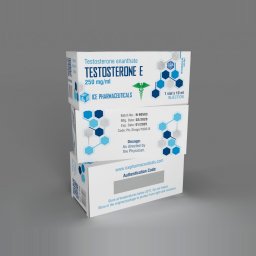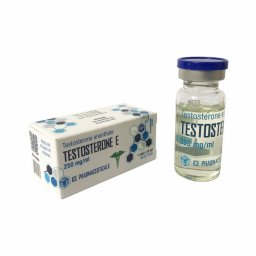 Ice Pharmaceuticals
Testosterone E 10ml
Drug Class: Anabolic Androgenic Steroid Injection
Administration: Intramuscular Injection
Manufacturer (Brand): Ice Pharmaceuticals
Chemical Substance: Testosterone Enanthate
Strength: 250 mg/ml
Unit: 1 vial (10 ml/vial)
Testosterone E 10ml Detailed
WHAT IS TESTOSTERONE E 10ML? | Ice Pharmaceuticals Supplier
Legit Ice Pharmaceuticals | Buy Testosterone Enanthate for Sale
Testosterone E 10ml for Sale: Uses, Dosage, Cycle, Benefits, Side Effects & Reviews
Testosterone Enanthate, otherwise simply referred to as 'T-Enanthate', is an anabolic androgenic steroid, primarily used to treat low-levels of testosterone in males, usually due to a medical condition. T-Enanthate is a long-acting form of testosterone, meaning it is released slowly over time and has a longer half-life than other forms of testosterone. This allows patients to get the treatments they need over a longer period with fewer injections or applications needed.
The profile of T-Enanthate consists of a release of testosterone into the bloodstream, where it binds to androgen receptors to interact with the body. It also interacts with estrogen receptors, and can lead to an increase in testosterone levels in the body. The composition of T-Enanthate is a white to off-white crystalline powder with a molecular weight of 288.429 g/mol, and consists of Testosterone Enanthate, and Benzyl Benzoate. When prescribed, the dosage range of T-Enanthate can vary from 250mg – 1000mg per week, and the active life of T-Enanthate is approximately 7-10 days.
The pharmacology of T-Enanthate works by binding to androgen receptors in the body, allowing it to influence the body's hormone system. It has been found that T-Enanthate increases muscle mass, strength, and reduces fatigue, along with certain other benefits. In some people, there can be androgenic side effects, such as Prostate hypertrophy, Male Pattern Baldness, and other secondary sexual characteristics in men.
There are some interactions and precautions to be aware of with T-Enanthate, including cations if taking other medications or having certain medical conditions. Women should not use this because it can have feminizing effects. It can interfere with other over-the-counter medications, and those who use this should periodically monitor their blood pressure and liver function.
T-Enanthate is mainly used as a prescription to treat low levels of testosterone in males. In body building, it is used as an effective and reasonable way to increase muscle growth and strength. It has become popular for its effectiveness and availability in the US Domestic Shipping market, and it is valuable for athletes and competitive bodybuilders who are looking to maximize their results and boost their performance.
When using T-Enanthate, the recommended dosage is usually between 250mg – 1000mg, and the half-life is around 10 days. The injection of T-Enanthate is usually administered weekly, and advised against to do so more often due to higher risks of adverse reactions or overdose. It is important to remember this with T-Enanthate, and start with a low dose to allow the body time to adjust.
One of the major advantages of T-Enanthate is the ability to stack it with other steroids. When done correctly, stacking T-Enanthate with other hormones can produce greater results than when used on its own. However, caution should be taken to ensure proper dosage and timing, as incorrect stacking can lead to undesirable side effects.
When it comes to storage, T-Enanthate should be kept in a cool, dry place away from sunlight or extreme changes in temperature. It should generally be stored at room temperature, but never in freezing temperatures.
Brand names for T-Enanthate include Testoviron Depot, Delatestryl, and Delatestryl Depot. Prices do vary at pharmacies, but generally an 8.8ml vial of 250mg/ml is around $50-60.
In the end, it is important to weigh the warnings and side effects for T-Enanthate. Possible side effects include Fluid Retention, Hypertension, Acne, Virilization Problems, Vomiting, High Cholesterol, and Liver Damage. It is for this reason that those taking T-Enanthate should consider talking and consulting with their doctor to ensure they understand all the risks and potential side effects. Furthermore, it is important to remember that T-Enanthate is a powerful steroid that can have amazing benefits when taken correctly and under medical supervision, but could also have dangerous side effects in some individuals if not taken as instructed.
For more info about product discount/promo – Contact Our Customer Support
References:
Please log in to write Testosterone E 10ml review.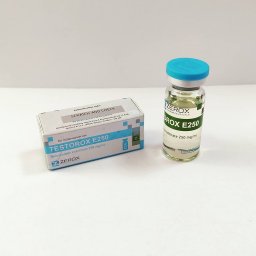 10 ml - 250 mg/ml
Drug Class: Anabolic Androgenic Steroid Injection
Administration: Intramuscular Injection
Manufacturer (Brand): ZZerox Pharmaceuticals
Chemical Substance: Testosterone Enanthate
Strength: 250 mg/ml
Unit: 10 ml vial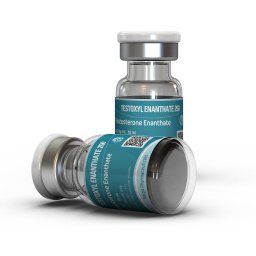 10 ml - 250 mg/ml
Drug Class: Anabolic Androgenic Steroid Injection
Administration: Intramuscular Injection
Manufacturer (Brand): Kalpa Pharmaceuticals, India
Chemical Substance: Testosterone Enanthate
Strength: 250 mg/ml
Unit: 1 VIAL x 10 ml [Sterile Multiple Dose]
Common Dose: 2ml/week; 10-12 weeks;
Goal: Bulking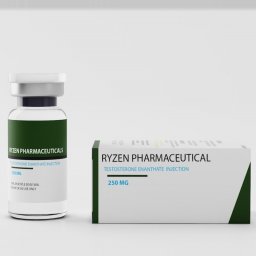 10 ml - 250 mg/ml
Drug Class: Anabolic Androgenic Steroid Injection
Administration: Intramuscular Injection
Manufacturer (Brand): Ryzen Pharmaceuticals
Chemical Substance: Testosterone Enanthate
Strength: 250 mg/ml
Unit: 1 VIAL x 10 ml [Sterile Multiple Dose]
Common Dose: 2ml/week; 10-12 weeks;
Goal: Bulking
ONLY US DOMESTIC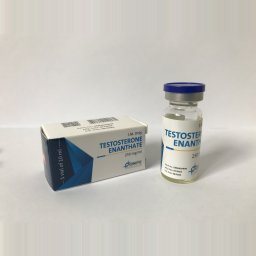 10 ml - 250 mg/ml
Drug Class: Anabolic Androgenic Steroid Injection
Administration: Intramuscular Injection
Manufacturer (Brand): Genetic Pharmaceuticals
Chemical Substance: Testosterone Enanthate
Strength: 250 mg/ml
Unit: 1 vial (10 ml/vial)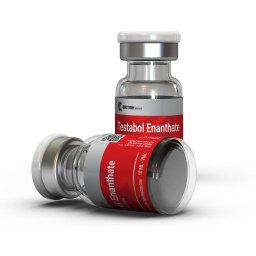 10 ml - 250 mg/ml
Drug Class: Anabolic Androgenic Steroid Injection
Administration: Intramuscular Injection
Manufacturer (Brand): British Dragon Pharmaceuticals
Chemical Substance: Testosterone Enanthate
Strength: 250 mg/ml
Unit: 1 vial (10 ml/vial)