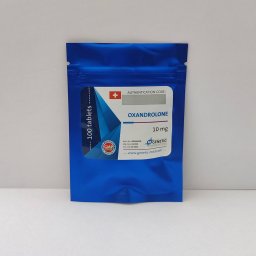 Genetic Pharmaceuticals
Oxandrolone 10mg (Anavar)
Drug Class: Anabolic Androgenic Oral Steroid
Administration: Oral use
Manufacturer (Brand): Genetic Pharmaceuticals
Chemical Substance: Oxandrolone
Strength: 10 mg/tab
Unit: 100 tabs
Common Doses: 30-50 mg/day; 5-6 weeks;
Goal: Cutting
Oxandrolone 10mg (Anavar) Detailed
WHAT IS OXANDROLONE 10MG GENETIC? | Genetic Pharmaceuticals Supplier
Legit Genetic Pharmaceuticals | Buy Oxandrolone for Sale
Oxandrolone 10mg Genetic for Sale: Uses, Dosage, Cycle, Benefits, Side Effects & Reviews
Oxandrolone, or Anavar, is an androgen and anabolic steroid widely used for medical or performance-enhancing purposes. There are a variety of reasons why people use Anavar, which range from weight loss to recuperation from surgery or injury. Due its effects on testosterone production, Anavar can also be used to augment performance, strength, and endurance.
The chemical composition of Oxandrolone is 17alpha-methyl-2-oxa-5alpha-androstan-3-one-17beta-ol. It has a molecular weight of 306.41 g/mol with a formula of C19H30O3. Oxandrolone has a bioavailability rating of 69%, meaning that around 69% of the compound is metabolized by the body.
The formulation of Oxandrolone is typically available in an oral form. The average dose can range from 5mg – 100mg per day. It is important to note that Oxandrolone is generally prescribed in cycles lasting 8-12 weeks. When taken properly, Anavar cycles should feature both off and on cycles.
Anavar has an active life of 8-10 hours, with plasma concentrations peaking at anywhere from 1.5-4 hours. CNS 1-705 is the common pharmacologic term for Anavar, as the compound works by altering the mechanism of androgens in the body, binding to androgen receptors and increasing the body's sensitivity to testosterone.
When taking any form of medication, it is important to be aware of interactions that can occur. With that in mind, it is important to note that Anavar can interact negatively with other medications, such as steroids, growth hormones, diabetes medications, thyroid medications, HIV treatment medications, or blood thinners.
It is important to discuss any concurrent medical conditions with your physician prior to taking Anavar, as certain conditions or age may require altered dosing or caution when taking Anavar. Pregnant or nursing women should not take Anavar.
Anavar is widely used for a variety of purposes, including but not limited to: treatment for those suffering from muscle wasting diseases, trauma, and chronic infections, to promote weight gain, as a performance-enhancing aid, or for individuals with a deficiency in androgens or testosterone.
As with all medications, dosages should be determined by a physician and discussed with the patient prior to use. It is generally recommended to start with a lower dose, working up as needed. Depending on the biology of the individual, Anavar may be taken either daily or in split dosages.
The half-life of Anavar is between 8-12 hours, meaning that Anavar should be taken at least twice daily for effective use. Taking more than the recommended dosage may lead to undesirable side effects.
Anavar is widely used as a performance-enhancing drug for bodybuilding. It is recommended to start with a low dose of Anavar and to gradually work up to the desired effect. This will help to mitigate any potential side-effects caused by the drug. Anavar is generally used for 6-8 week cycles, but some users have reported using Anavar for as long as 12 weeks.
An overdose of Anavar is generally considered to be a minimal risk, as the body is unlikely to accumulate a toxic amount of the compound. However, taking too much Anavar may cause certain side-effects, such as nausea, vomiting, headaches, cramps, insomnia, and irritability.
Anavar's legal status is contingent upon the country or region in which it is acquired. For example, in the United States, Anavar is available with a prescription while it may be acquired illegally, without a prescription, in other countries.
Anavar has been proven to provide a variety of benefits, such as: increased muscle size, increased strength, improved performance, and weight-loss. It is important to note that Anavar should not be taken for prolonged periods of time, as long-term use may lead to decreased natural testosterone production.
As with any form of medication, Anavar may cause certain side effects when taken at improper dosages. These may include acne, increased body hair, headaches, anxiety, and depression.
Bodybuilders who take Anavar report positive results in terms of a leaner, harder body, increased energy levels, faster fat burning, and improved performance. However, it is important to take Anavar correctly and as prescribed by a physician to ensure safety and obtain the desired results.
Anavar reviews are generally positive, with most users reporting notable improvements in their lifestyle. Customers have noted significant weight-loss, improved endurance, and increased strength.
The availability of Anavar products varies by region. In the US, some products are available through US domestic shipping while other products may require international shipping.
Anavar is also often stacked with other anabolics, such as testosterone. It is important to note that steroids should never be stacked without consulting a physician.
Anavar should be stored in a cool, dry place in temperatures between 10-30°C. Brand names for Anavar products vary, and the average cost of Anavar typically depends on the product and dosage.
Overall, Anavar is a powerful anabolic steroid, and if taken correctly, it can provide a variety of health benefits. However, it is important to remember to use Anavar according to the instructions of a physician, as incorrect use of the drug may lead to serious side effects.
For more info about product discount/promo – Contact Our Customer Support
References:
Please log in to write Oxandrolone 10mg (Anavar) review.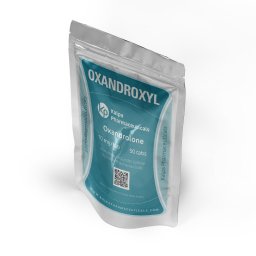 50 tabs - 10 mg/tab
Drug Class: Anabolic Androgenic Oral Steroid
Administration: Oral use
Manufacturer (Brand): Kalpa Pharmaceuticals, India
Chemical Substance: Oxandrolone
Strength: 10 mg/tab
Unit: 50 tabs
Dosage: 40-60 mg/day; 6 weeks;
Goal: Cutting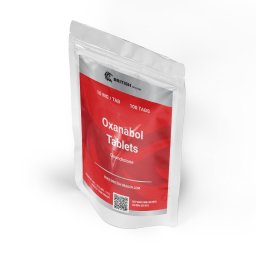 100 tabs - 10 mg/tab
Drug Class: Anabolic Androgenic Oral Steroid
Administration: Oral use
Manufacturer (Brand): British Dragon Pharmaceuticals
Chemical Substance: Oxandrolone
Strength: 10 mg/tab
Unit: 100 tabs
Recommended Usage: 50-70 mg/day; 4-5 weeks;
Goal: Cutting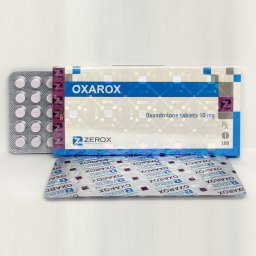 100 tabs - 10 mg/tab
Drug Class: Anabolic Androgenic Oral Steroid
Administration: Oral use
Manufacturer (Brand): ZZerox Pharmaceuticals
Chemical Substance: Oxandrolone
Strength: 10 mg/tab
Unit: 100 tabs
Recommended Usage: 40-60 mg/day; 6 weeks;
Goal: Cutting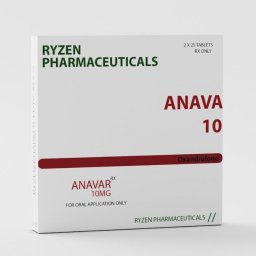 50 tabs - 10 mg/tab
Drug Class: Anabolic Androgenic Oral Steroid
Administration: Oral use
Manufacturer (Brand): Ryzen Pharmaceuticals
Chemical Substance: Oxandrolone
Strength: 10 mg/tab
Unit: 50 tabs
Dosage: 40mg/day; 1-4 weeks;
Goal: Bulking
ONLY US DOMESTIC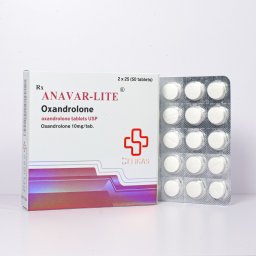 50 tabs - 10 mg/tab
Drug Class: Anabolic Androgenic Oral Steroid
Administration: Oral use
Manufacturer (Brand): Beligas Pharmaceuticals
Chemical Substance: Oxandrolone
Strength: 10 mg/tab
Unit: 50 tabs
Recommended Dose: 50-60 mg/day; 5-6 weeks;
Goal: Cutting
ONLY US DOMESTIC