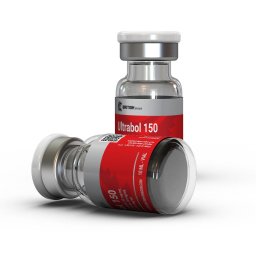 British Dragon
Ultrabol 150
Drug Class: Anabolic Androgenic Steroid Injection
Administration: Intramuscular Injection
Manufacturer (Brand): British Dragon Pharmaceuticals
Chemical Substance: Drostanolone Propionate, Testosterone Propionate, Trenbolone Acetate
Strength: 150 mg/ml
Unit: 1 vial (10 ml/vial)
Ultrabol 150 Detailed
WHAT IS ULTRABOL 150? | British Dragon Pharmaceuticals Supplier
Legit British Dragon Steroids | Buy Drostanolone Propionate, Testosterone Propionate, Trenbolone Acetate for Sale
Ultrabol 150 for Sale: Uses, Dosage, Cycle, Benefits, Side Effects & Reviews
Active Substance:
-Drostanolone Propionate 50mg;
-Trenbolone Acetate 50mg;
-Testosterone Propionate 50mg;
Steroids blend is a combination of two or more anabolic steroids and/or other compounds. It is a popular choice among athletes who seek to enhance performance and improve their physical condition. Athletes combine steroids blends to increase the effectiveness of the drug while minimizing the risks of side effects.
Uses:
Steroids blends are used to increase muscular strength and size, as well as reduce body fat. The drugs have been used by athletes to enhance performance in sports ranging from bodybuilding to baseball. Steroids blends can also be used for medical purposes such as to treat anemia and as part of an HIV treatment plan.
Dosage:
The dosage of a steroid blend will vary depending on the individual, the medical condition and the goals of the user. It is important to note that dosages should always be carefully monitored for safety and should not be exceeded.
Cycle:
Steroids blends are most commonly taken in a cycle, or pattern, over the course of several weeks or months. This helps to reduce the risk of side effects and allows the user to regulate the rate of progress. The total duration of a cycle is usually set by the user depending on the desired outcome.
Benefits:
The primary benefit of steroids blends is an increase in physical performance. Athletes may also experience improved muscle mass, increased strength and reduced body fat. The drugs have also been found to be beneficial in some medical situations.
Legit:
It is important to note that not all steroids blends are created equal. There are legitimate products on the market, but there are also illegal anabolic steroids that are sold underground. It is crucial to perform due diligence to ensure that the steroids blend being used is legitimate and legal.
Results:
The results of a steroids blend will vary depending on the individual and the type of blend being used. In general, users can expect increased muscular strength, improved physical performance and reduced body fat. It is important to note that the results will not be immediate and can take time to become noticeable.
Side Effects:
Although steroids blends have benefits, they also carry significant risks — both short- and long-term. Possible side effects include acne, hair loss, gynecomastia, aggression, and more. The risks of these side effects are greater when higher dosages are taken so it is important to monitor them carefully.
Reviews:
When considering the use of a steroids blend, it is important to read reviews from other users. This will help to determine the effectiveness of the products, the proper usage and potential side effects that may be experienced.
In conclusion, steroids blends can be an effective performance enhancer when used in a safe and responsible manner. The dosage, cycle and brand name should all be carefully consider before use. Furthermore, it is crucial to be aware of the potential side effects and risks associated with the use of anabolic steroids.
For more info about product discount/promo – Contact Our Customer Support
References:
Please log in to write Ultrabol 150 review.
10 ml - 100 mg/ml
Drug Class: Anabolic Androgenic Steroid Injection
Administration: Intramuscular Injection
Manufacturer (Brand): Genetic Pharmaceuticals
Chemical Substance: Drostanolone Propionate
Strength: 100 mg/ml
Unit: 1 vial (10 ml/vial)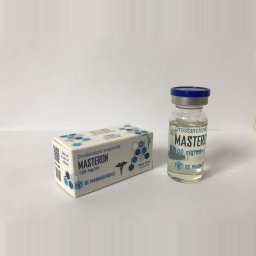 10 ml - 100 mg/ml
Drug Class: Anabolic Androgenic Steroid Injection
Administration: Intramuscular Injection
Manufacturer (Brand): Ice Pharmaceuticals
Chemical Substance: Drostanolone Propionate
Strength: 100 mg/ml
Unit: 1 vial (10 ml/vial)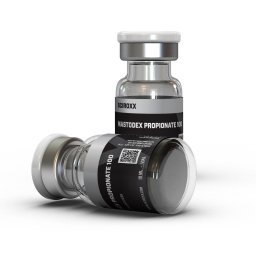 10 ml - 100 mg/ml
Drug Class: Anabolic Androgenic Steroid Injection
Administration: Intramuscular Injection
Manufacturer (Brand): Sciroxx
Chemical Substance: Drostanolone Propionate
Strength: 100 mg/ml
Unit: 1 vial (10 ml/vial)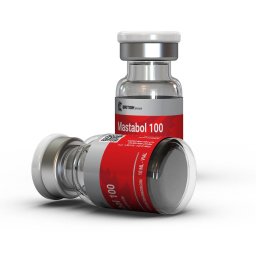 10 ml - 100 mg/vial
Drug Class: Anabolic Androgenic Steroid Injection
Administration: Intramuscular Injection
Manufacturer (Brand): British Dragon Pharmaceuticals
Chemical Substance: Drostanolone Propionate
Strength: 100 mg/vial
Unit: 1 vial (10 ml/vial)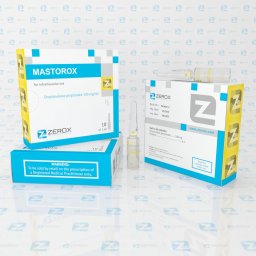 10 amps - 100mg/ml
Drug Class: Anabolic Androgenic Steroid Injection
Administration: Intramuscular Injection
Manufacturer (Brand): ZZerox Pharmaceuticals
Chemical Substance: Drostanolone Propionate
Strength: 100 mg/ml
Unit: 10 amps