British Dragon
Stanabol 50 Inj
Drug Class: Anabolic Androgenic Steroid Injection
Administration: Intramuscular Injection
Manufacturer (Brand): British Dragon Pharmaceuticals
Chemical Substance: Stanozolol
Strength: 50 mg/vial
Unit: 1 vial (10 ml/vial)
Stanabol 50 Inj Detailed
WHAT IS STANABOL 50 INJ? | British Dragon Supplier
Legit British Dragon Steroids | Buy Stanozolol for Sale
Stanabol 50 Inj for Sale: Uses, Dosage, Cycle, Benefits, Side Effects & Reviews
Stanozolol, commonly known as Winstrol, is an anabolic steroid commonly used for cutting, bulking and muscle preservation. Stanozolol is widely renowned for its physique-transforming effects, and it has become a staple for bodybuilders and fitness enthusiasts around the world. As a synthetic anabolic androgenic steroid, stanozolol is available in both oral and injectable forms.
Uses of Stanozolol
The predominant usage of stanozolol is to enhance athletic performance, particularly in sports requiring strength and speed, such as weightlifting, track and field, cycling, and bodybuilding. It's also used to achieve an improved physique or body composition, weight loss, and muscle preservation during caloric deficit. Stanozolol can also be used to promote recovery during injury or prolonged periods of inactivity.
In medical settings, stanozolol is sometimes used to treat inherited angioedema and anemia.
Dosage and Cycle of Stanozolol
Stanozolol dosages are generally in the range of 30-100mg a day, depending on the individual's level of experience and the results desired. Regardless of the user's skill level and the purpose of use, most users don't exceed 100mg per day as this can increase the likelihood of certain side effects.
Stanozolol cycles can range from 4 to 12 weeks, depending on the individual's fitness goals and level of experience. When cycling with stanozolol, some users choose to pair it with an injectable steroid for a better anabolic effect, such as Testosterone Propionate or Testosterone Enanthate.
Benefits of Stanozolol
Stanozolol offers users numerous benefits, including increased strength, improved endurance and athletic performance, fat loss, and lean muscle gains. It is renowned for causing less water retention than other anabolic steroids, and users find it useful as a cutting supplement that helps maintain muscle while dieting.
The improved strength and endurance is another major benefit of taking stanozolol. This can lead to improved performance in physical activity or sports, giving you the edge and helping to push your body to its limits.
Side Effects of Stanzolol
Stanozolol is associated with some common side effects, such as shrinking testicles, increased aggression, oily skin, and gynecomastia. While serious side effects are rare if used responsibly, the risk of developing side-effects increases with a higher dosage and prolonged use.
Other common side effects can include a decrease in natural testosterone production, bloating, water retention, high blood pressure, and cholesterol issues.
Reviews of Stanzoolol
Stanozolol has enjoyed a large following from bodybuilders and fitness enthusiasts alike. Generally, users report positive experiences and useful results with Stanozolol, with many noting improvements in strength, physique, athletic performance, and muscle gains.
When taken properly and used in moderation with an appropriate diet and exercise regimen, users report positive experiences with stanozolol and mostly side-effect free results. However, it's always important to discuss with a healthcare provider before starting a course of stanozolol.
For more info about product discount/promo – Contact Our Customer Support
References:
Please log in to write Stanabol 50 Inj review.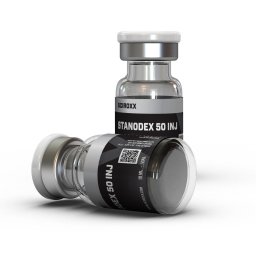 10 ml - 50 mg/ml
Drug Class: Anabolic Androgenic Steroid Injection
Administration: Intramuscular Injection
Manufacturer (Brand): Sciroxx
Chemical Substance: Stanozolol
Strength: 50 mg/ml
Unit: 1 vial (10 ml/vial)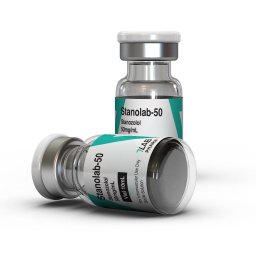 10 ml - 50 mg/ml
Drug Class: Anabolic Androgenic Steroid Injection
Administration: Intramuscular Injection
Manufacturer (Brand): 7Lab Pharma
Chemical Substance: Stanozolol
Strength: 50 mg/ml
Unit: 1 vial (10 ml/vial)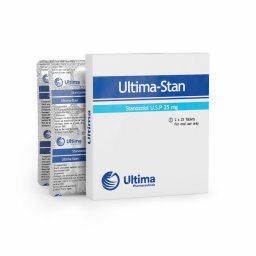 50 tabs - 25 mg/tab
Drug Class: Anabolic Androgenic Oral Steroid
Administration: Oral use
Manufacturer (Brand): Ultima Pharmaceuticals
Chemical Substance: Stanozolol
Strength: 25 mg/tab
Unit: 50 tabs
Dosage: 40-50mg/day; 5-6 weeks;
Goal: Cutting
ONLY US DOMESTIC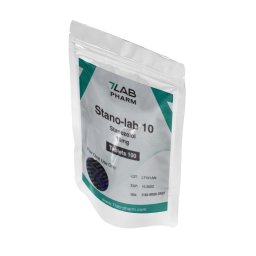 100 tabs - 10 mg/tab
Drug Class: Anabolic Androgenic Oral Steroid
Administration: Oral use
Manufacturer (Brand): 7Lab Pharm
Chemical Substance: Stanozolol
Strength: 10 mg/tab
Unit: 100 tabs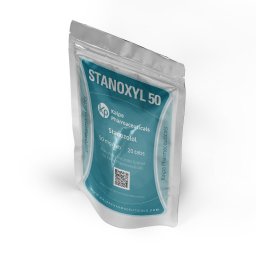 20 tabs - 50 mg/tab
Drug Class: Anabolic Androgenic Oral Steroid
Administration: Oral use
Manufacturer (Brand): Kalpa Pharmaceuticals, India
Chemical Substance: Stanozolol
Strength: 50 mg/tab
Unit: 20 tabs
Dosage: 50mg/day; 5-6 weeks;
Goal: Cutting