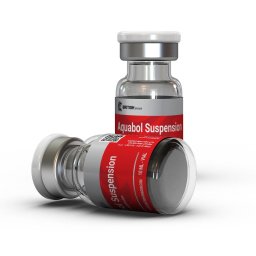 British Dragon
Aquabol Suspension
Drug Class: Anabolic Androgenic Steroid Injection
Administration: Intramuscular Injection
Manufacturer (Brand): British Dragon Pharmaceuticals
Chemical Substance: Testosterone Suspension
Strength: 100 mg/ml
Unit: 1 vial (10 ml/vial)
Aquabol Suspension Detailed
WHAT IS AQUABOL SUSPENSION? | British Dragon Supplier
Legit British Dragon Steroids | Buy Testosterone Suspension for Sale
Aquabol Suspension for Sale: Uses, Dosage, Cycle, Benefits, Side Effects & Reviews
Testosterone suspension is an injectable steroid hormone drug and a form of the steroid testosterone. Testosterone suspension is prescribed for many medical conditions, including hypogonadism, delayed puberty, and androgen-dependent tumors. It is also used as a bodybuilding supplement to increase muscle mass and strength in men.
Pharmacology
Testosterone suspension has no ester attached and is pure testosterone, thus making it extremely fast-acting and potent. Its half-life is only one to two hours and its effects are strongest in the first one to three hours after injection. The production of testosterone suspension is regulated in many countries, and it requires a prescription in most countries.
Interactions
Testosterone suspensions can interact with other drugs, especially hormone drugs. For example, the intake of hydrocortisone or any other glucocorticoid could theoretically reduce the activity of testosterone suspension. Hypoglycemic agents can also interact with testosterone suspension and regulate its pharmacologic activity.
Precautions
Testosterone suspension should be used only with extreme care. Before taking the drug, a patient should always consult a doctor and tell him/her about any other medications the patient is taking. As with any drug, pregnant and nursing women should not take testosterone suspension.
Uses
The most common clinical uses of testosterone suspension are the treatment of hypogonadism (low levels of testosterone in the blood), delayed puberty, and androgen-dependent tumors. Other medical indications include anemia, osteoporosis, and muscle wasting associated with HIV.
Dosage
Testosterone suspension is injected intramuscularly (into a muscle), and the dosage varies depending on the indication and the state of the health. Generally, an average male patient is prescribed between 50 to 100 mg injected intramuscularly every day, or between 25 to 50 mg every other day.
Cycle
Testosterone suspension should not be used continuously without cycling (stopping and restarting the medication). The cycle of testosterone suspension usually lasts between 12 to 16 weeks, with a two-week break in between each cycle.
Overdose
An overdose of testosterone suspension is possible and may cause side effects such as increased or decreased libido, insomnia, nausea, vomiting, changes in voice and facial hair growth, occasional bouts of aggression, and an increased risk of prostate cancer. An overdose of testosterone suspension may also cause serious long-term side effects such as damage to the liver and heart.
Legal
In most countries, testosterone suspension is a controlled drug and can only be obtained with a prescription from a health-care provider. It is illegal to buy, possess, or use testosterone suspension without a medical prescription.
Benefits
When used properly, testosterone suspension can have beneficial effects. It may help to increase libido and promote muscle growth in men. It may also be helpful in stabilizing hormone levels, helping to reduce hair loss, and improving the health of the prostate and other androgen-dependent organs.
Results
When using testosterone suspension, the effects are rapid and decisive. It may help to promote muscle growth and strength within a few weeks, and side effects can occur if abused. Generally, it is recommended to not use testosterone suspension for more than 12 to 16 weeks.
Side Effects
Testosterone suspension is a potent hormone and can cause side effects, especially when used in an unsafe way or in large dosages. Common side effects include increased body hair, an increased risk of prostate cancer, breast enlargement, fluid retention, and facial changes. Other side effects include decreased sperm count, heart palpitations, and liver damage.
Bodybuilding
Testosterone suspension is one of the most popular steroids in the bodybuilding community due to its immediate effects. It is used for quick muscle gains and for those that want to get big quickly, as it helps to stimulate muscle growth rapidly.
Reviews
Testosterone suspension is generally used as a bodybuilding supplement and is often considered to be much more effective at increasing muscle mass than other testosterone forms. Many reviews of testosterone suspension have noted that users have experienced rapid gains in strength and muscle size.
US Domestic Shipping
Testosterone suspension is available in the US in injectable form and is often used as a bodybuilding supplement. All orders must be shipped with a prescription and will take anywhere from four to fourteen days to arrive.
Stacking
In bodybuilding, testosterone suspension is often used in stacks with other anabolic steroids to achieve maximum muscle growth. Stacking is when two or more drugs are taken at the same time to produce a synergistic effect, and it is important to carefully research the interaction of each drug with testosterone suspension before beginning a stack.
Brand Names
Some of the most common brand names of testosterone suspension are: Primoteston, Testo-Cyp, Testosterone Enanthate, Sustanon, and Testosterone Propionate. The brand name of testosterone suspension may vary depending on the country.
In conclusion, testosterone suspension is a potent injectable steroid hormone drug and a form of testosterone. It is commonly used to treat medical conditions such as hypogonadism, delayed puberty, and androgen-dependent tumors, but can also be used as a bodybuilding supplement to help promote muscle growth and strength. Testosterone suspension has a fast-acting and potent effect, but should only be used with a prescription and with extreme care as it can have dangerous side effects if used incorrectly.
For more info about product discount/promo – Contact Our Customer Support
References:
Please log in to write Aquabol Suspension review.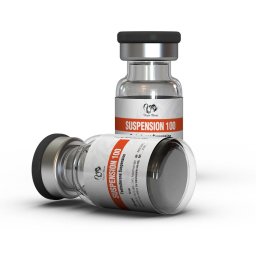 10 ml - 100 mg/ml
Drug Class: Anabolic Androgenic Steroid Injection
Administration: Intramuscular Injection
Manufacturer (Brand): Dragon Pharma, Europe
Chemical Substance: Testosterone Suspension
Strength: 100 mg/ml
Unit: 1 VIAL x 10 ml [Sterile Multiple Dose]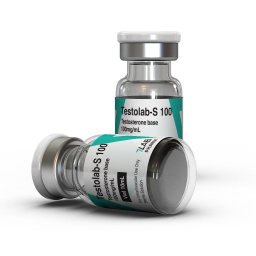 10 ml - 100 mg/ml
Drug Class: Anabolic Androgenic Steroid Injection
Administration: Intramuscular Injection
Manufacturer (Brand): 7Lab Pharm
Chemical Substance: Testosterone Suspension
Strength: 100 mg/ml
Unit: 1 vial (10 ml/vial)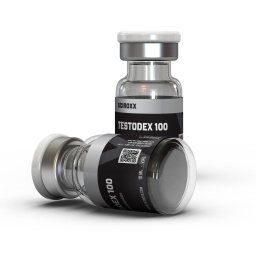 10 ml - 100 mg/ml
Drug Class: Anabolic Androgenic Steroid Injection
Administration: Intramuscular Injection
Manufacturer (Brand): Sciroxx
Chemical Substance: Testosterone Suspension
Strength: 100 mg/ml
Unit: 1 vial (10 ml/vial)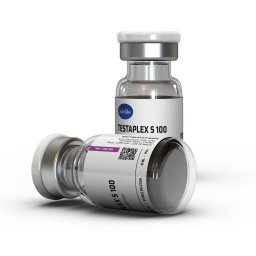 10 ml - 100 mg/ml
Drug Class: Anabolic Androgenic Steroid Injection
Administration: Intramuscular Injection
Manufacturer (Brand): Axiolabs
Chemical Substance: Testosterone Suspension
Strength: 100 mg/ml
Unit: 1 vial (10 ml/vial)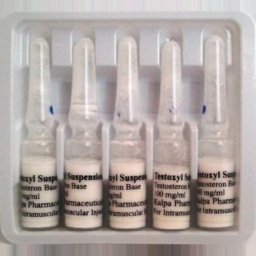 10 amps - 100 mg/ml
Drug Class: Anabolic Androgenic Steroid Injection
Administration: Intramuscular Injection
Manufacturer (Brand): Kalpa Pharmaceuticals, India
Chemical Substance: Testosterone Suspension
Strength: 100 mg/ml
Unit: 10 amps x 1 ml/amp
Effective Dose: 350-1000mg/week; 2-8 weeks;
Goal: Strength