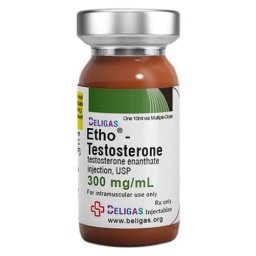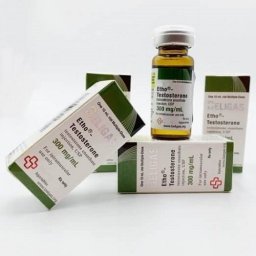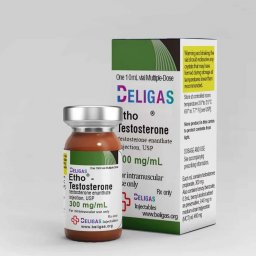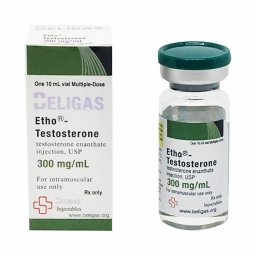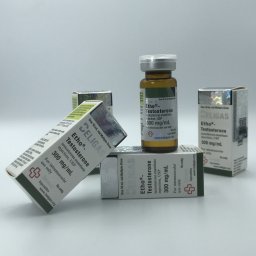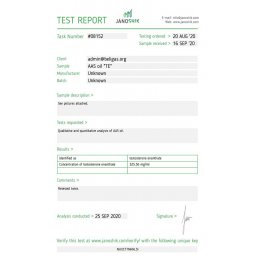 Beligas Pharma (US Domestic)
Etho-Testosterone 300
Drug Class: Anabolic Androgenic Steroid Injection
Administration: Intramuscular Injection
Manufacturer (Brand): Beligas Pharmaceuticals
Chemical Substance: Testosterone Enanthate
Strength: 300 mg/ml
Unit: 1 vial (10 ml/vial)
Dosage: 1-2ml/week
Goal: Bulking
ONLY US DOMESTIC
Etho-Testosterone 300 Detailed
WHAT IS ETHO-TESTOSTERONE 300? | Beligas Pharmaceuticals USA Supplier

Legit Beligas Pharmaceuticals | Buy Domestic Testosterone Enanthate for Sale
Etho-Testosterone 300 for Sale: Uses, Dosage, Cycle, Benefits, Side Effects & Reviews
Testosterone enanthate is an essential anabolic steroid hormone produced by the human body to regulate a variety of physiological functions. It is vital for maintaining male sex characteristics, healthy bones, muscles and reproductive health. Testosterone enanthate is a synthetic version of the hormone and is primarily used as a testosterone replacement therapy for those suffering from testosterone deficiencies, such as hypogonadism.
Testosterone enanthate can be taken either by mouth or by injection and, due to its high effectiveness, it is usually the preferred choice. When administered by injection, testosterone enanthate is rapidly absorbed into the bloodstream, reaching peak effects shortly after inject. It has a long half-life and remains active in a person's body for weeks.
Synthetic testosterone enanthate has a wide range of uses, which may vary depending on the user's age and their medical condition, such as their testosterone level. Most commonly, it is used as a form of hormone replacement therapy, particularly in men who have lower-than-normal testosterone levels due to age or medical conditions. It is also used by bodybuilders and athletes to help increase muscle mass and strength, as well as improve athletic performance.
Some of the possible side effects of using testosterone enanthate include an increase in aggression, mood swings, body hair growth and acne. Prolonged use of testosterone enanthate can also lead to infertility, as it suppresses the body's natural production of testosterone. As such, regular blood tests and monitoring of testosterone levels are necessary for those who are utilizing testosterone enanthate.
Due to its many uses and side effects, testosterone enanthate is an important topic for discussion and an essential consideration for those dealing with testosterone deficiencies or looking to improve their athletic performance. As such, it is important to consult with a doctor or other healthcare professional when considering the use of testosterone enanthate. They will be able to recommend a treatment plan and provide advice on use, side effects and any other considerations.
For more info about product discount/promo – Contact Our Customer Support
View Results:

Beligas Etho-Testosterone 300

Analysis Report by "JANOSHIK" - Testosterone Enanthate Lab Test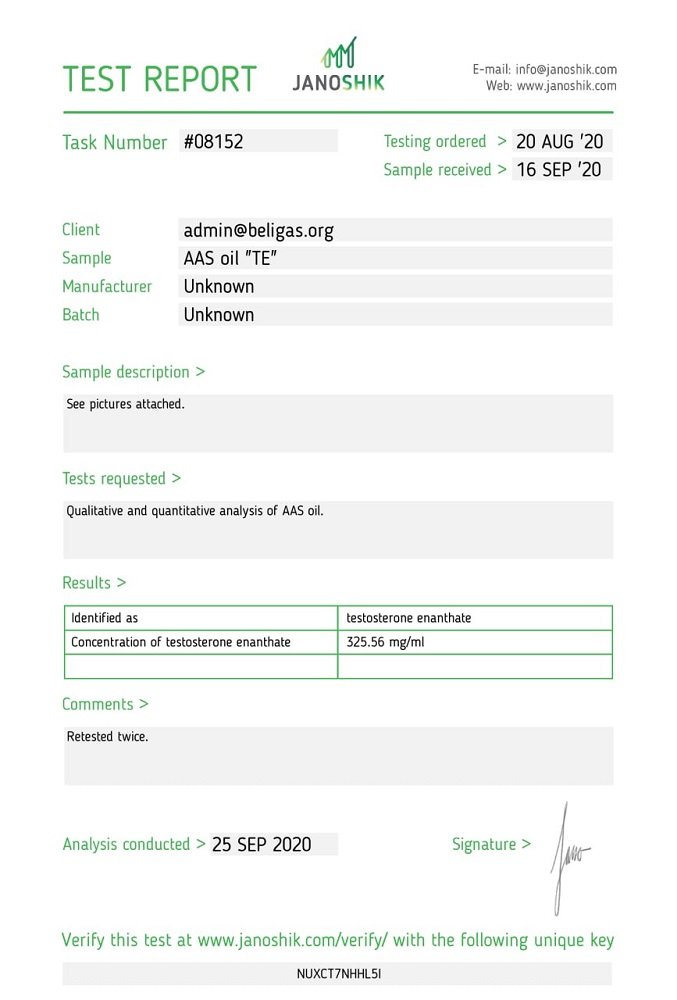 References:
Etho-Testosterone 300 Reviews
Please log in to write Etho-Testosterone 300 review.