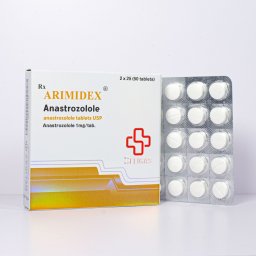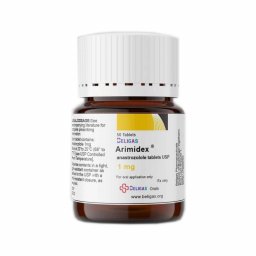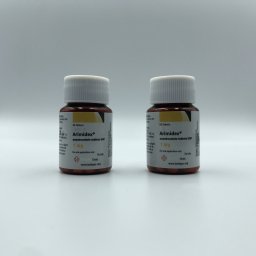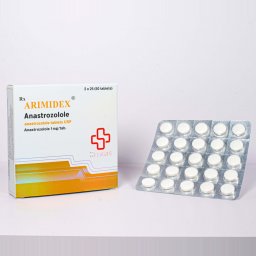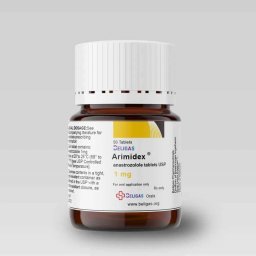 Beligas Pharma (US Domestic)
Arimidex 1 mg
Drug Class: Selective Estrogen Receptor Modulator
Administration: Oral use
Manufacturer (Brand): Beligas Pharmaceuticals
Chemical Substance: Anastrozole
Strength: 1 mg/tab
Unit: 50 tabs
ONLY US DOMESTIC
Arimidex 1 mg Detailed
WHAT IS ARIMIDEX 1 MG? | Beligas Pharmaceuticals USA Supplier

Legit Beligas Pharmaceuticals | Buy Domestic Anastrozole for Sale
Arimidex 1 mg for Sale: Uses, Dosage, Cycle, Benefits, Side Effects & Reviews
Anastrozole, commonly known by its brand name Arimidex, is a prescription medication used in the treatment of early stages of breast cancer in women who are post-menopausal. This drug belongs to a group of medications known as Aromatase Inhibitors, which work by blocking the enzyme aromatase, which is responsible for converting androgens into estrogen. Estrogen can promote the growth of certain types of breast cancer cells. By blocking the production of this hormone, anastrozole can reduce the growth and spread of these cancer cells.
Pharmacology- Anastrozole is a highly selective nonsteroidal aromatase inhibitor which competitively and reversibly binds to the aromatase enzyme in order to block the biosynthesis of estrogens. It has zero affinity for the androgen receptor, progesterone receptor, glucocorticoid receptor, or any other known cellular receptor.
Interactions- When taking Anastrozole, it is important to be aware of any potential interactions with other drugs you may be taking. Anastrozole can decrease the absorption of other drugs like ciprofloxacin and ketoconazole. It can also increase the risk of Methotrexate toxicity and increase the effects of warfarin. As such, be sure to inform your healthcare provider of all medications, vitamins, and herbal supplements you are taking.
Precautions- Before taking Anastrozole, inform your healthcare provider if you have any allergies, if you are pregnant or breastfeeding, or if you have a history of liver or kidney disease. It is also important to avoid activities like driving or operating machinery until you know how this medication affects you.
Uses- Anastrozole is mainly used to treat certain stages of breast cancer in post-menopausal women, when other treatments have failed. It can also be prescribed off-label to treat gynecomastia (an enlargement of the breasts in men) and help reduce excess body fat.
Half-Life- Anastrozole has an elimination half-life of generally four to six days.
Dosage- The typical dosage is one pill of Anastrozole per day. Your healthcare provider may adjust this dosage depending on your response to treatment.
Cycle- Anastrozole is normally used for about 5 to 10 years depending on your response to treatment and the stage of cancer.
Overdose- Symptoms of an Anastrozole overdose may include nausea, vomiting, and dizziness. If you suspect an overdose, call the Poison Control Center or seek medical attention immediately.
Legal Status- In the United States, Anastrozole is a prescription-only medication regulated by the US Food and Drug Administration (FDA).
Benefits- Anastrozole has several benefits in both the treatment of breast cancer and off-label uses. In the treatment of breast cancer, it can help suppress the growth of tumors and reduce the risk of recurrence. For off-label uses, it can help treat gynecomastia and help reduce fat levels, among other applications.
Side Effects- Anastrozole can have a few side effects, such as hot flashes, joint pain, fatigue, nausea, weight gain, prolonged bleeding and allergic reactions. More serious side effects can include chest pain, shortness of breath, and swollen ankles or feet. It is important to contact your healthcare provider if any of these symptoms occur.
Bodybuilding- Anastrozole is sometimes used by bodybuilders in order to reduce fat levels, increase lean muscle mass, reduce water retention, and reduce estrogen levels in the body, which can help reduce the risk of gynecomastia.
Reviews- There are many reviews available online with varying opinions on Anastrozole. Generally, individuals report that it helps reduce fat levels and helps reduce gynecomastia, although some may experience side effects. Most reviews mention that it is important to start with a lower dose and to consult a healthcare provider before usage.
US Domestic Shipping- Delivery of Anastrozole can typically range from three to seven business days depending on where you are located in the United States.
Stacking- Anastrozole should not be stacked with other aromatase inhibitors due to potential interactions. It can however be stacked with fatty acid oxidation agents and testosterone boosters.
Brand Names- Anastrozole is commonly sold under the brand name Arimidex.
Prices- Prices for Anastrozole can vary based on where you purchase it. Generally, you can expect to pay between $60 and $80 for 30 pills.
Overall, Anastrozole is a powerful prescription drug used to treat certain stages of breast cancer in post-menopausal women, as well as off-label uses such as gynecomastia and reducing fat levels. It Is important to be aware of its interactions and side effects, as well as consulting your healthcare provider before beginning any treatment.
For more info about product discount/promo – Contact Our Customer Support
References:
Please log in to write Arimidex 1 mg review.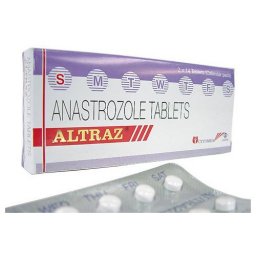 28 tabs - 1 mg/tab
Drug Class: Selective Estrogen Receptor Modulator
Administration: Oral use
Manufacturer (Brand): Alkem
Chemical Substance: Anastrozole
Strength: 1 mg/tab
Unit: 28 tabs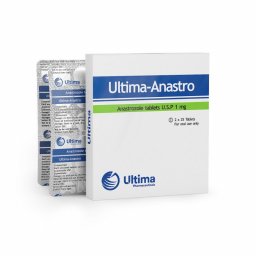 50 tabs - 1 mg/tab
Drug Class: Selective Estrogen Receptor Modulator
Administration: Oral use
Manufacturer (Brand): Ultima Pharmaceuticals
Chemical Substance: Anastrozole
Strength: 1 mg/tab
Unit: 30 tabs
Dosage: 0.5 - 1.0 mg/day;
Goal: Estrogen Control
ONLY US DOMESTIC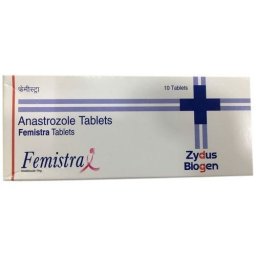 100 tabs - 1 mg/tab
Drug Class: Selective Estrogen Receptor Modulator
Administration: Oral use
Manufacturer (Brand): Zydus Biogen
Chemical Substance: Anastrozole
Strength: 1 mg/tab
Unit: 100 tabs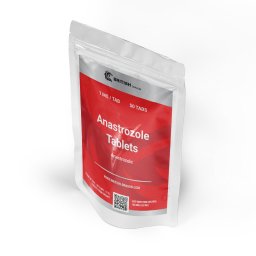 50 tabs - 1 mg/tab
Drug Class: Selective Estrogen Receptor Modulator
Administration: Oral use
Manufacturer (Brand): British Dragon Pharmaceuticals
Chemical Substance: Anastrozole
Strength: 1 mg/tab
Unit: 50 tabs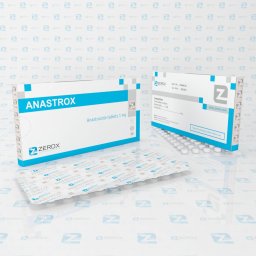 50 tabs - 1 mg/tab
Drug Class: Selective Estrogen Receptor Modulator
Administration: Oral use
Manufacturer (Brand): ZZerox Pharmaceuticals
Chemical Substance: Anastrozole
Strength: 1 mg/tab
Unit: 50 tabs